Discovering a high fashion label working in quality not quantity is rare gem to be celebrated. And Swiss-Columbian fashion label, Jungle Folk is one of those conscious gems. Actively creating wearable, timeless and sustainable garments through artisanal handwork, Jungle Folk employs minimal cuts, fair trade practices and all organic materials to create their conscious clothing.
For the label, an ethical ethos doesn't stop post-manufacturing — for them, a true fashion paradigm shift exists beyond their carefully curated process, and flourishes in mindful purchasing. "Being aware of what we purchase, the story behind it and the impact it has on different levels makes it a more personal acquisition," says Jungle Folk.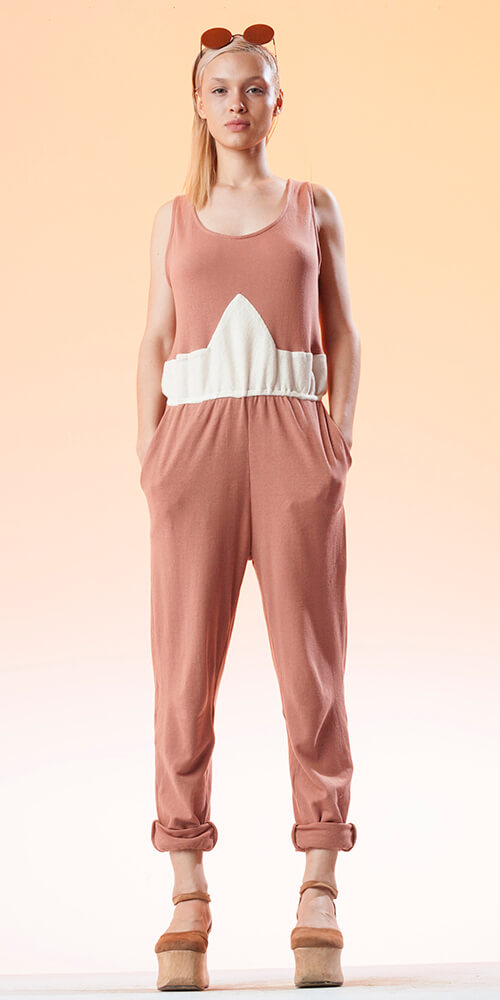 Jungle Folk on their alternative business model:
"I personally know all my suppliers and employees. I can tell you exactly who sewed, cut and colored each and every single piece of my collection,"
Founder Pauline Treis told EFW. "Through artisan skills and weaving techniques, I then handle the materials that I buy and create new kinds of fabrics with which I create the clothes. All fabrics that I purchase are certified by GOTS, a strict ecologic and fair-trade label.
Thanks to the size of the company, it is possible to keep the overview on every aspect of it. Also, the concept of producing in small quantities makes Jungle Folk an exclusive and unique brand."
This week's Weekly Want is Jungle Folk's Overall Lora made of organic cotton and sewn by one of their artisan tailors, Pillar.
Want more Jungle Folk? Read an interview with Founder Pauline Treis on EcoFashion World