Sharp, efficient style–Yeohlee Teng is a force not to be reckoned with. Since she opened her business, YEOHLEE Inc., in 1981, she has manifested her vision and point of view, dressing the urban nomad.
Her clothes are often described as intimate architecture (a term coined from the 1982 MIT exhibit on fashion design), because after all, clothing is the first shelter we build around ourselves. Very early on in her career she captured the eyes of many, and has continued to refine her craft and creation process every since. "I was always involved in trying to empower people by the way they look–changing perception and identity through disguise. There is a magic in fashion."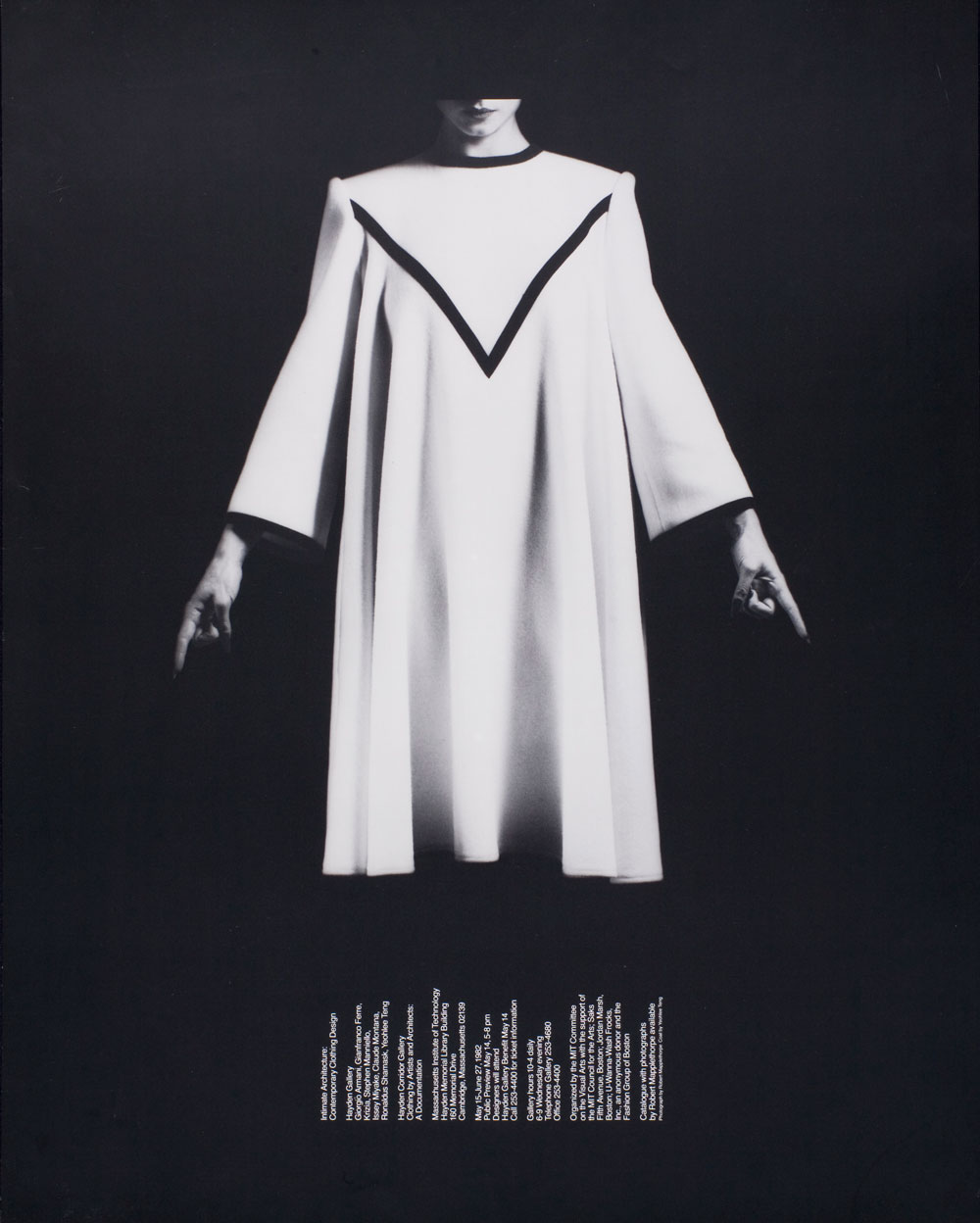 Yeohlee Teng's Button Coat featured on MIT's Intimate Architecture: Contemporary Clothing Design Exhibition Poster, 1982
Yeohlee Teng is an eco designer almost by default. She believes efficient design is intelligent design: her use of zero waste technique was born out of respect for the expensive fabrics she uses, and her inherent sense of fragility. "The term sustainable is banded about all over the place. For me, its very simple. In material, when you think about how much fabric costs, and the processes the yarn has to go through to become what it is, you shouldn't be throwing scraps on the floor, you should be cherishing every inch of the material and using it in an intelligent way."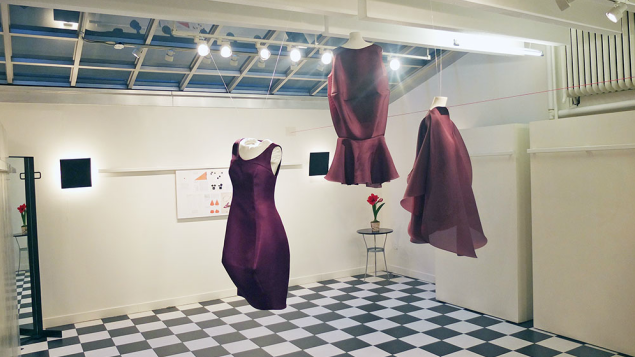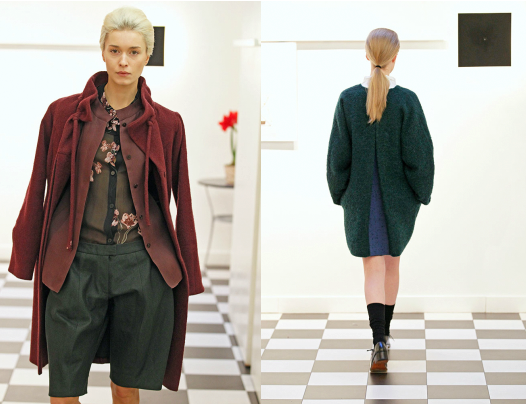 Since her start in NYC at the Parson School of Design, Teng has been at the heart of the Garment District. All her garments are Made in the Garment District, and Teng knows that proximity to the creative cluster boosts her designs and the businesses around her. Teng opened the first ever retail store in NYC's Garment District, and undertook the first renovation of a building's facade in the district–a 1910 building housing her retail store on the first floor, her work space on the second, and archives and shipping in the basement.
When Teng caught word of the city's plans for rezoning the garment district to eliminate P1 and P2 status–which would have shattered its already diminishing character–she teamed up with the Design Trust for Public Space and the CFDA, becoming a clear voice for the area. The collaboration flourish into the driving force behind Made in Midtown, an economic and social study of the garment district and its influence on the city. Since the publication, the city has withdrawn its original proposal, and is in the process of re-visioning zoning laws that which would strengthen the district as suggested by Phase Two: Making Midtown.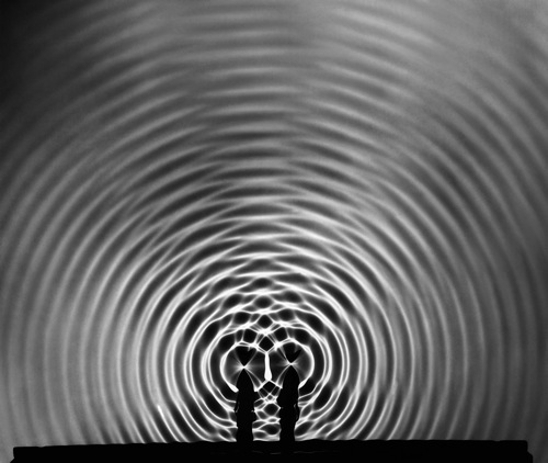 Teng's inspiration for a collection: Berenice Abbott's Circular Wave System
Yeohlee Teng is a designers designer. Her distinct point of view and sharp, yet feminine designs, capture our eye and restore a certain effortless magic to the clothes we wear.
"Resources are taken for granted." Teng says, "The one resource we take the most for granted is time. Spend it well."