The runway is dark, only the faint white strip of the catwalk is visible through the darkness. Music begins to play. Out emerges a woman with short dark hair wearing a loose white knitted tube dress with wholes on either side just above the knee. She begins to gracefully lift and retwist the garment. The audience oos-and-aas as each silhouette created is more fresh and exciting than the last.
This woman is Daniela Pais, founder of ELEMENTUM. The garment is called DOIS and its one of the 10 design that form the ELEMENTUM AW13/14 collection, with all designs as multifunctional as DOIS.
Changing the silhouette or shape of a garment is perhaps the most challenging concept for a designer on all levels, because shape literally forms the boundaries in which a fashion designer works. So, to design for changing shapes requires a new set of logic. Designing for a thing to change shape has worked in children's toys for years, think Legos or Lincoln logs. Carried over in the fashion industry, a garment that changes shape can have the same function as these toys, the ability to be manipulated into different forms and become fresh and exciting to the user.
Fashion designer Daniela Pais, has toyed with and mastered the new set of logic for garments that can change shape–from scarf to dress, to shirt or jacket. It can cover your head, your neck, down till your feet. It can be worn flat, twisted and in layers. The construction of the pieces is based on the total use of a piece of cloth in a tubular dimension, where minimum cuts provide maximum use.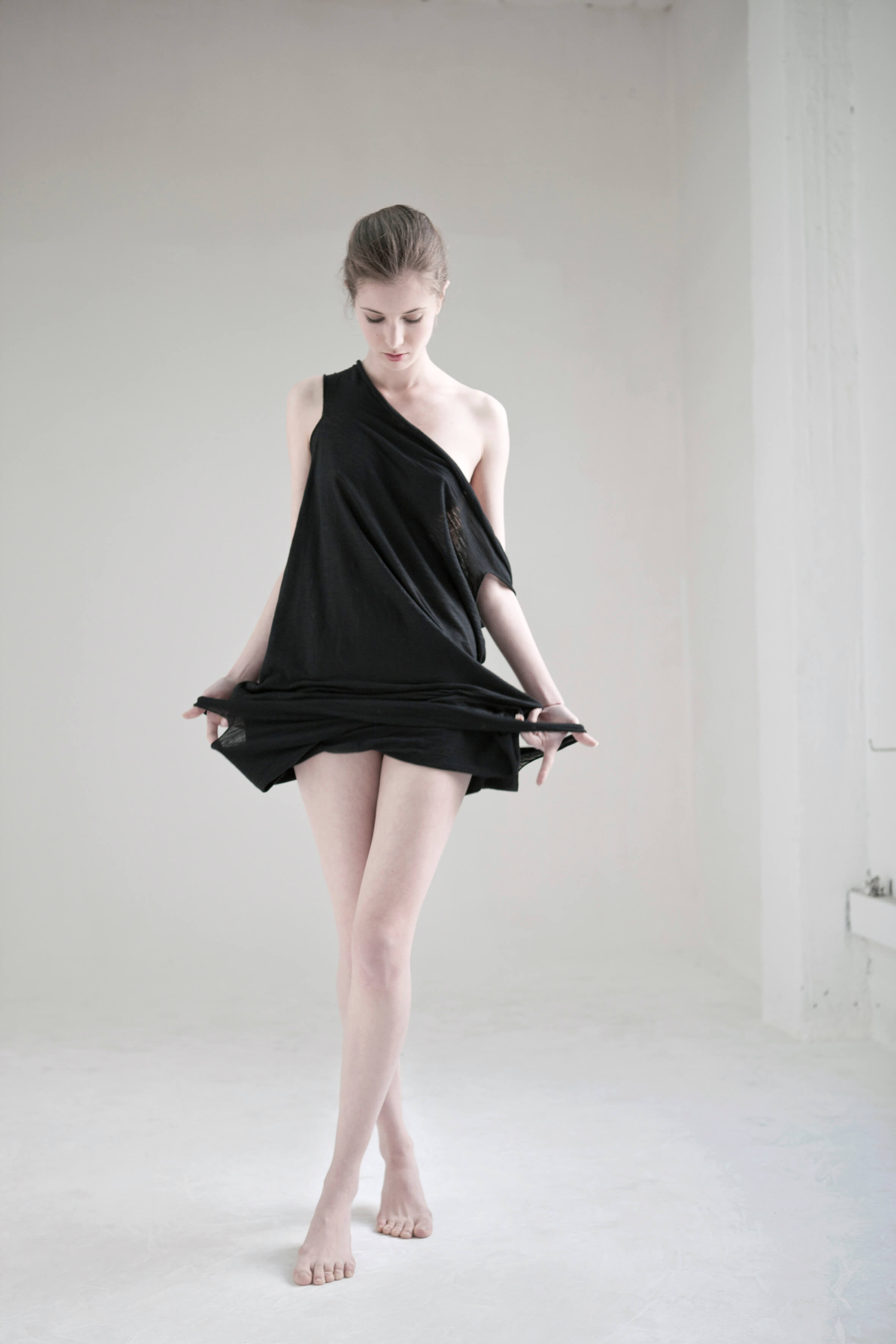 We recently got a change to speak with Daniela about her design process, the lifecycle of the garments and where she is headed next.
How do you approach your design process?
There is lot of research into garments archetypes and cross cultural information. In general, I start designing from the material and then shape and color is usually the last thing I work on but it's somehow already connected and determined by the material itself.
Can you tell us a little about the lifecycle of your garments? Where they are made? The materials?
Elementum was created and its made to have a long life. Because of its design that is multifunctional and adaptable to many personalities and bodies but also to different circumstances. This multi-functionality is associated with a high comfort due to the fibers used and to its stretchy seamless structure. The AW Refine collection is made in The Netherlands and in Peru from the finest Peruvian baby alpaca and organic merino wool in un-dyed colors.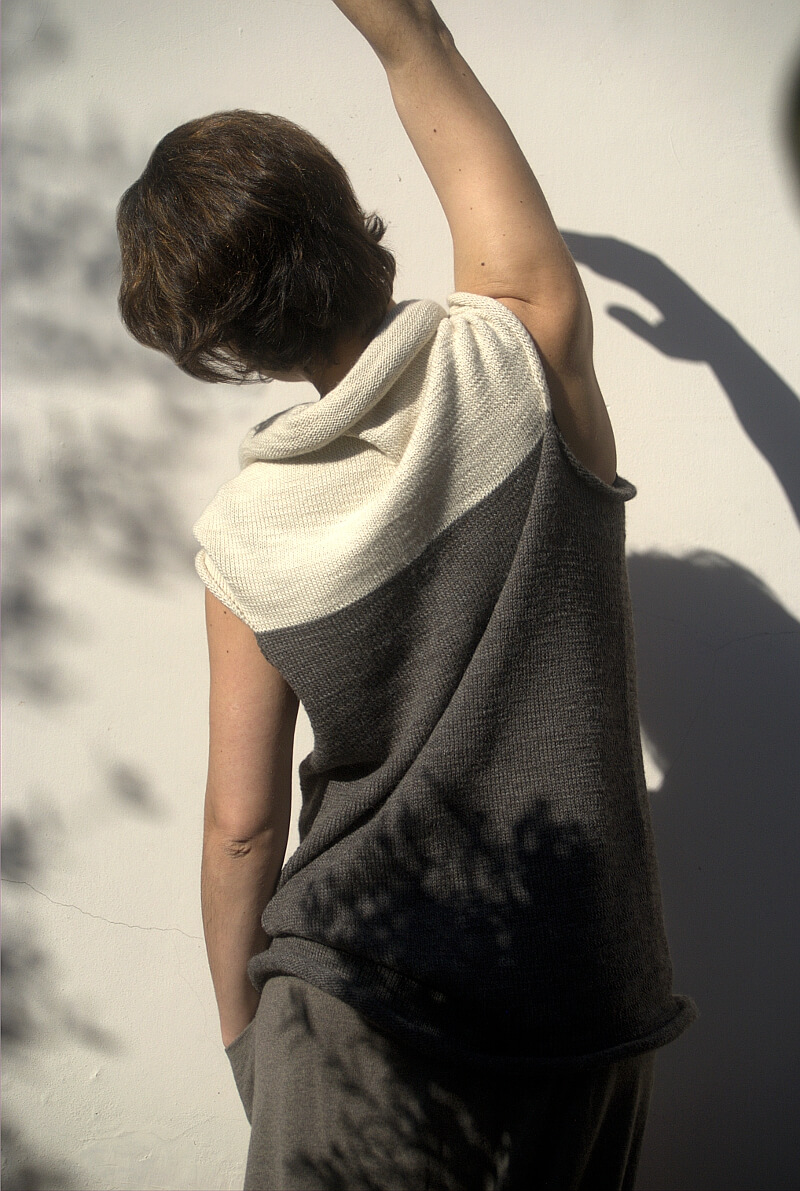 "This season is particularly exciting for us because we are launching Men and Children collection. Berlin Fashion week was the first presentation of this new season AW 13-14 and its went quite well. We will also launch in March our new website together with our presentation in Tokyo at the WEAREUROPE event from 26-29 March."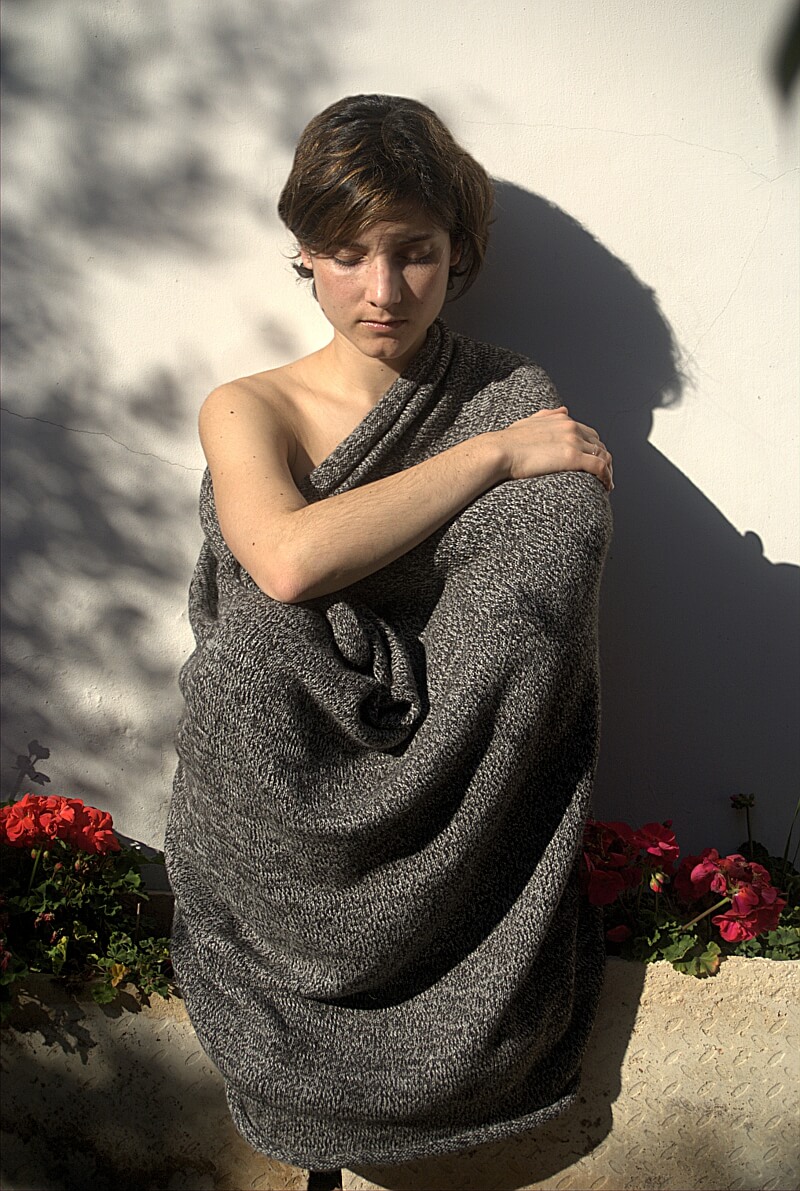 Check out the ELEMENTUM collections here