Atelier Laure Paschoud's creations communicate a specific vision of fashion: beautiful and useful, sustainable and consciously made . Each piece is made to last, in time, in style as well as through the quality of its fabric and production–produced with social and environmental responsibility in mind.
"The idea of designing objects/clothes that are useful has always been part of my design direction. Using sustainable fabrics [certified organic, fairtrade or recycled] and doing my best to consider the impact of every aspect of production is the only way I can imagine working in this field." Says Laure, "…but I would say that the need to create garments that will have the longest life possible does feed my research of finding new ideas for clothes that can be worn multiple ways."
For Laure, fashion is a useful and universal art. Each outfit becomes unique, depending on who wears it, not only because we are all different, but because Atelier creates clothing that can be manipulated and work in different ways.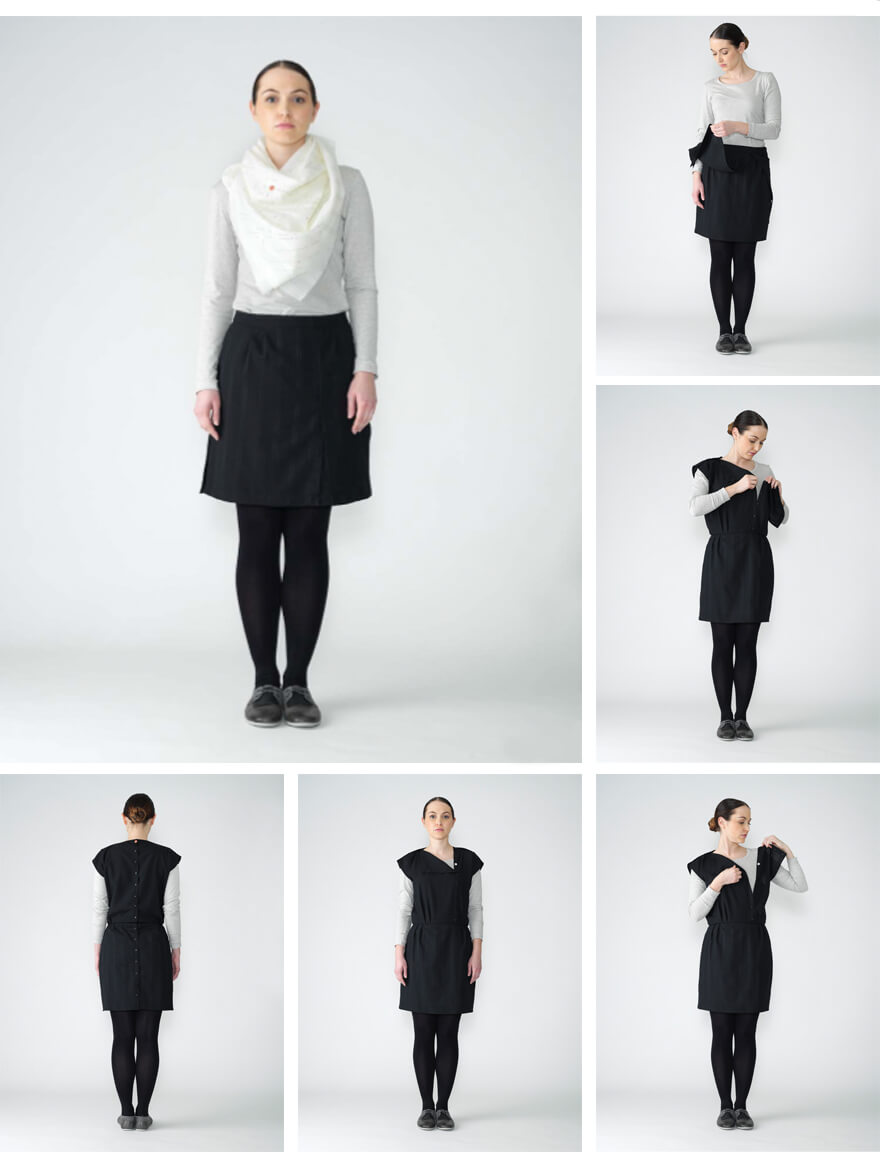 As socially responsible clothing is also a large part of the Atelier design, all clothes are made in Bosnia, in a structure ensuring respectful and fair working conditions, in compliance with core standards of the Labor Organization and Human Rights. The production workshop, run by a Swiss-Bosnian family, is involved in an effort to rehabilitate Bosnia and ensure the sustainability of local knowledge. All design is created in Switzerland, Laure Paschoud's country of origin.
The A/W 13/14 collection, inspired by the element of AIR, consists of bright and soft colors, contrasting with darker tones. The blend of materials illustrates the different strengths of winds and their movements. Laure sees each collection as an opportunity to collaborate with like-minded artists committed to sustainable fashion. The AIR collection is embellished by graphic twists such as ceramic buttons created by ceramist artist Sylvie Godel  and a print designed by graphic designer Gilles Magnoni  (see scarf below). Laure enjoys the stimulation of being able to exchange inspirations and ideas, therefore these collaborations can be found throughout her collections.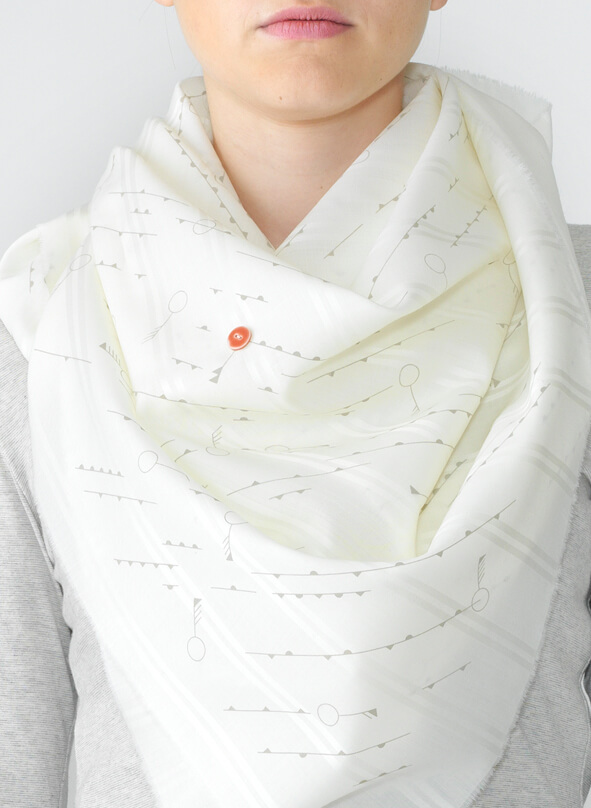 Laure studied at Central Saint Martin's College in London, and after graduating in 2005, she worked as a designer in Paris and Japan. Then in 2010, back in Switzerland, Pashoud's country of origin, she launched her own brand Atelier Laure Pashoud. After working in cities around the world the most important thing she's learned is "that there is no right or wrong path, each brand has to find its own."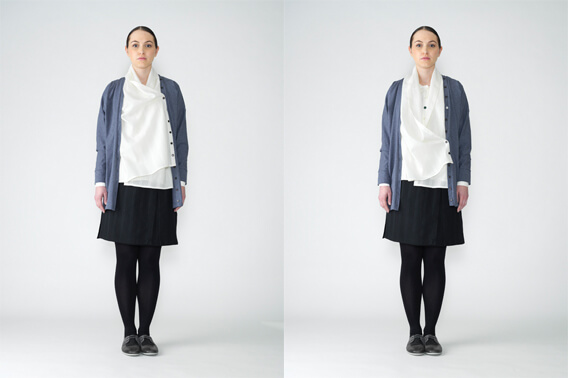 Laure plans to develop the brand in Japan (she will be presenting her collection for the 2nd time there next April) and keep on her search for great collaborations with inspiring people!
All pictures /photographer credits = Lionel Henriod