As if the name isn't reason enough to fall in love, once you lay eyes on the work of Susan Domelsmith's jewelry line, Dirty Librarian Chains, there is no going back. Inspired to fill the void in her jewelry box, Susan created DLC in 2004, a luxurious and effortlessly beautiful sustainable jewelry line, which we love.
Domelsmith uses vintage materials with the knowledge that fashion can be sustainable. All pieces, made in Brooklyn, are created from carefully hand selected vintage and recycled materials. The final product is "both an edge and sophistication that illustrate streetwise wearability".
During shipping, vintage dictionary pages cradle the jewelry in recyclable packaging materials along their transit.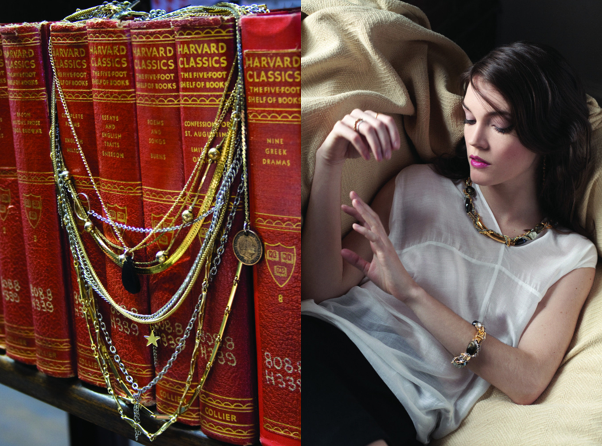 Call Number Necklace (left) / Tundra Bracelet (right)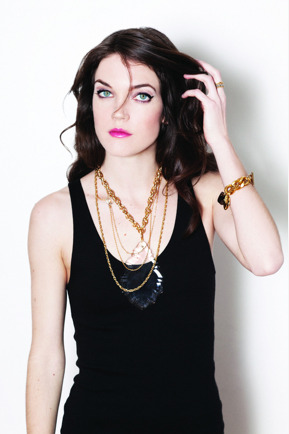 Polar Necklace
Dirty Librarian Chains almost immediately created a following among celebrities like Kate Hudson, Gweneth Paltrow, and Debby Harry. And DLC F/W 2011 collection was featured on Ecco Domain Winner Tara St. James F/W 2011 collection.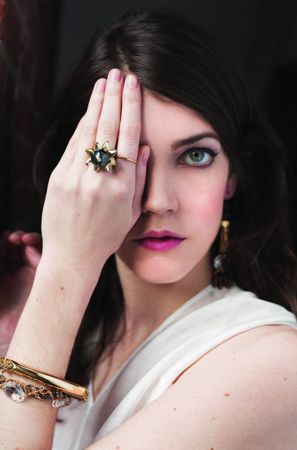 Check out more of the beautiful pieces here.