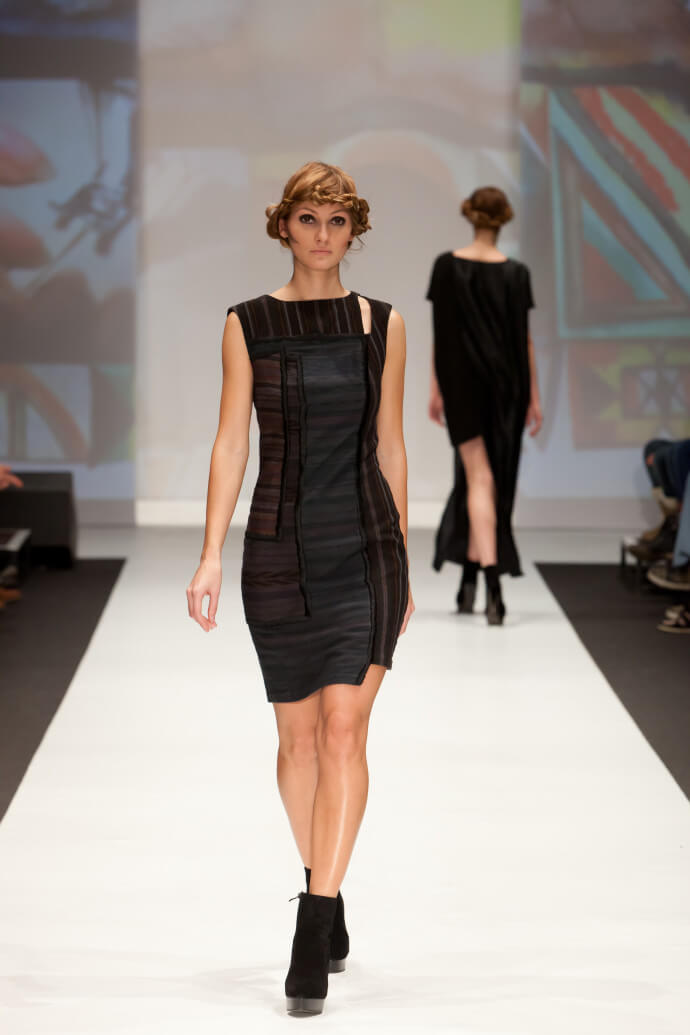 Young, modern and thoughtful, Berlin designers Ania and Iwona Pilch, have created an exciting cultural synergy through their new their label, P|AGE. Employing Nicaraguan sewers with fabric woven by mayan hands in Guatemala, their first collection has laid the foundation for a solid, trusted label whose style hits the mark combining sexy, chic and sustainability.
Read our interview with Iwona to find out why their label has a conscious in a fast fashion world and where the new label is headed next.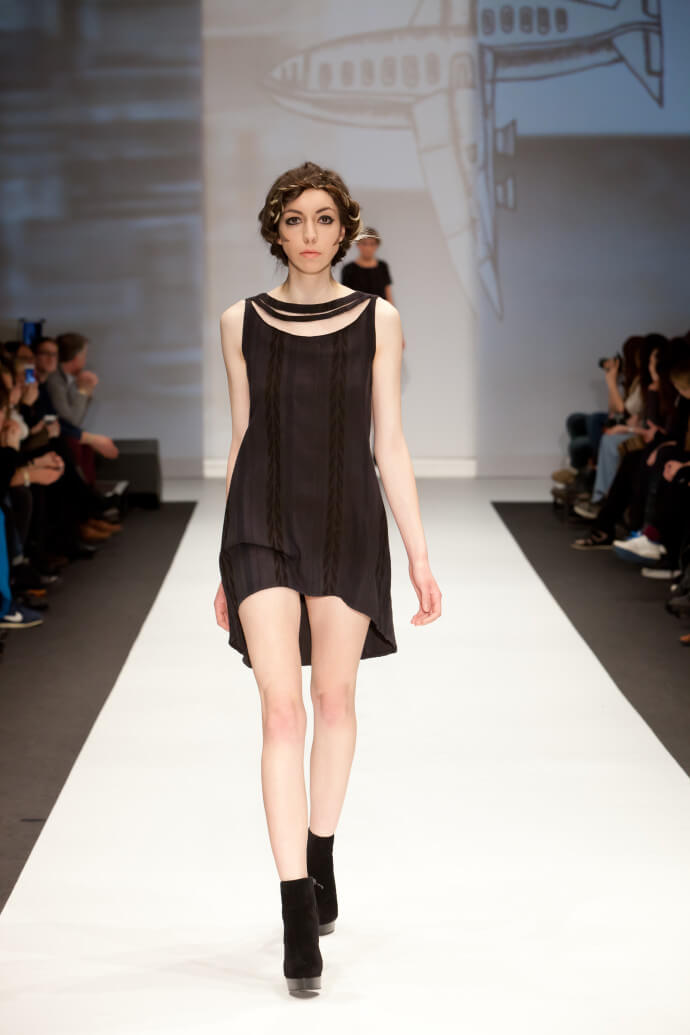 Do you feel the world of sustainable fashion is broadening?
I would not say that the world of sustainable fashion had to broaden, it needs to be included and it is the world of fashion design that needed to meet that new challenge. Putting aesthetics first does not mean to ignore ecological awareness and fashion always had the mission of capturing and communicating relevant global issues. So it wasn't the idea of sustainability that brought us to fashion, it was the other way round and the necessity of this element to create a contemporary collection which can truly reflect the society we live in.
What is P|AGE's identity in a nutshell?
Well, readable! It is a bit like pages in a book: Always new and surprising without losing the context or its recognizable style.
What is the starting point for a collection? Texture, color?
For our first collection it was the fabric itself. We modified its traditional colour and purpose into a new meaning without changing the characteristics and procedure of its origin. The high quality cotton and silk was still woven by Mayan hands in Gutamela, but had to meet the cuts and patterns of our designs. It was a very exciting process.
Where do you generally find inspiration?
We are inspired by a fictional personality we develop through our journeys and conversations with all kinds of people, it is like a patchwork of characteristics trying to be held together and express itself through clothing.
Who is the P|AGE girl? What does she read, dance to, eat for breakfast?
She is probably already reading and dancing while eating breakfast! The P|AGE girl is always on the run and very spontaneous, trying to combine her many interests and responsibilities while making it look effortless. She will know how to style the same dress for different occasions without feeling over- or underdressed.
What is the one must have piece from P|AGE?
We think its our blue cut-out top which can be practically worn anytime and anywhere and which has the signature colour and high quality feel of a true favourite.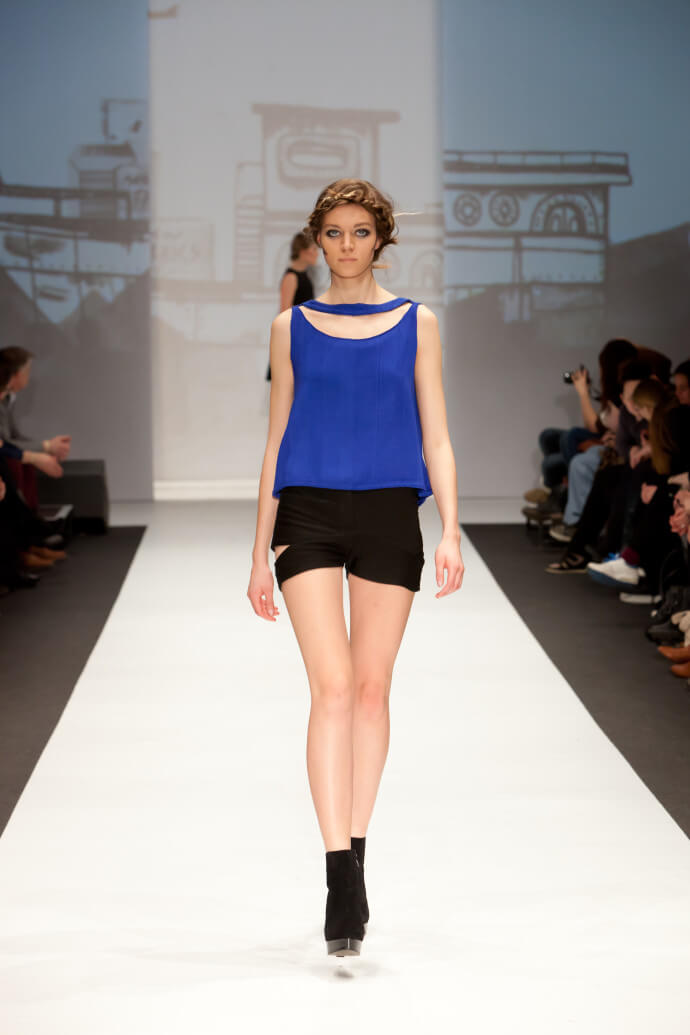 In what way does being a sustainable designer influence your designs and/or collection?
It is not only an influence to our collection, the entire concept of our label is synergy and its outcome would not be possible without the great opportunity we found in using the tradition of weaving and dying techniques. We cannot wait to explore it more and take our designs to a new level.
What are your future plans?
We are going back to Guatemala and Nicaragua in a month to start production as well as to develop the new collection, chose fabrics, patterns and meet all those wonderful people we have worked with. We want to concentrate further on the cooperation between the Guatemalan weavers, the Nicaraguan sewing workshop and our Berlin based studio and create a strong and trusted brand.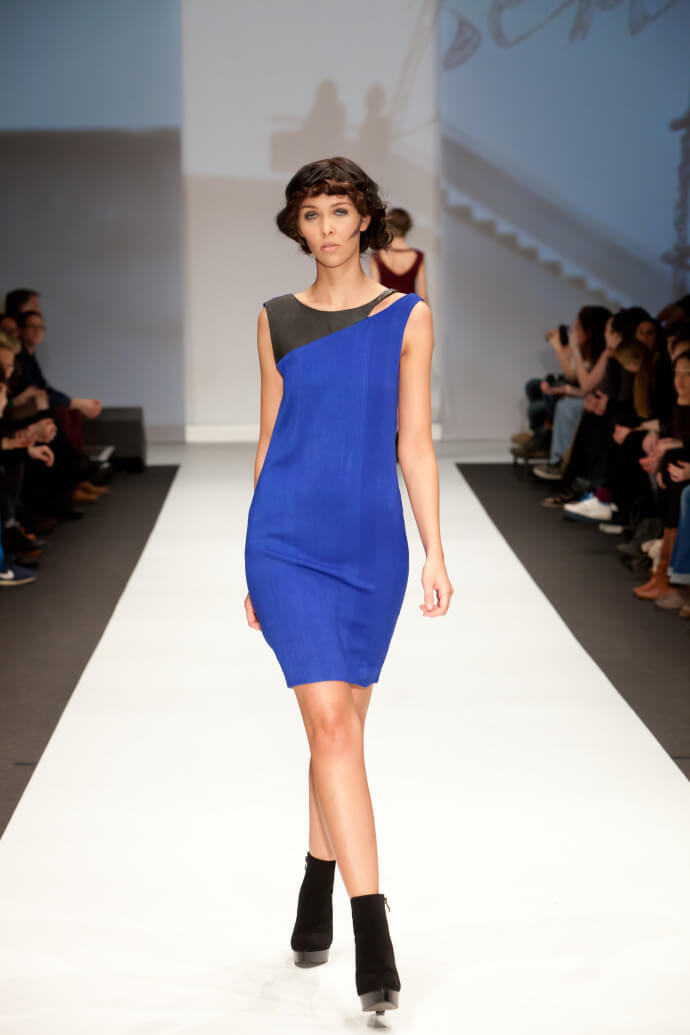 Check out more about P|AGE and their A/W 2013/2014 Collection here.