Osmia Organics is la creme de la creme for organic skin care. Truly great and a holistically refined product, Osmia is THE BEST. The perfect blend of organic botanicals and thoughtful ingredients, each product will transform and heal your skin in it's intended way in just three days! Don't believe me? We dare you to try…
The market is flooded with organic beauty products because of the consumer demand for the cleanest products (and we know using natural botanicals on the skin yields the greatest, long lasting results).
So why is Osmia different? It helps that founder Sarah Villafranco, an ER doctor turned to a broader kind of medicine, is wholeheartedly passionate about what she does and the love for her work can be see on her face and yours.
All Osmia products are packed in the most cutting edge environmentally friendly packaging. And of course, using only the best–and subsequently most nourishing–ingredients for your skin.
Here are our absolutely favorites, give them a try and you'll be glowing with excitement too.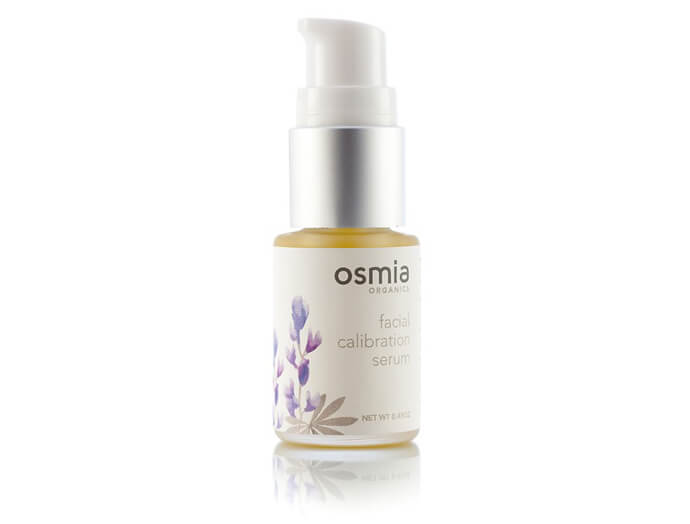 I usually don't pick up serums, but they play as the nourishing barrier between a clean face and your moisturizer, and seal in water and antioxidant to heal your skin. This serum is packed with olive squalane, kukui oil, and macadamia oil to nourish the skin, and calming schisandra fruit extract to soothe any irritation. Plus, the super powered acai delivers an antioxidant boost, and organic black seed oil brings a vitamin and mineral infusion. One skin care product not to miss out on!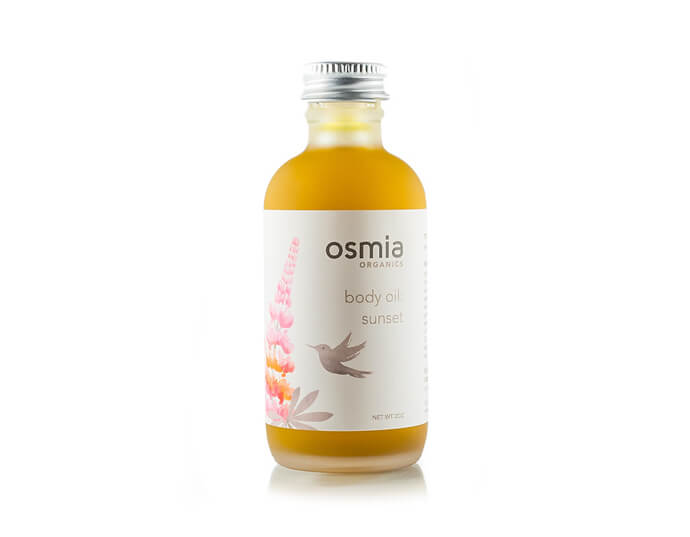 Our body needs oils to regenerate. When you get out of the shower, don't even both rinsing off, just apply the oils directly on wet skin, and it actually increases the benefits of this moisturizer. You can even use these oils as a shaving cream–providing the perfect protection between a harsh razor and your skin. Filled with feminine hints of bergamot, organic vanilla and jasmine and a little hint of coriander, the only caution is you won't stop smelling your arm.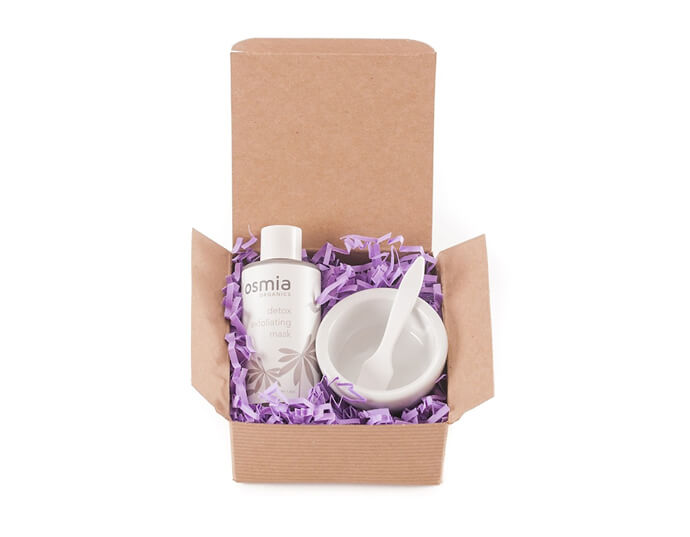 Looking for instant gratification with your skin care? This is the one. It's filled with three kinds of purifying clay; nourishing raw cacao and manuka honey, and toxin-removing activated bamboo charcoal. Leave on for 15-20 minutes for the mask to dry and it's like your skin went through a photoshop treatment. Smooth, vibrant and glowing. We can't get enough of this stuff!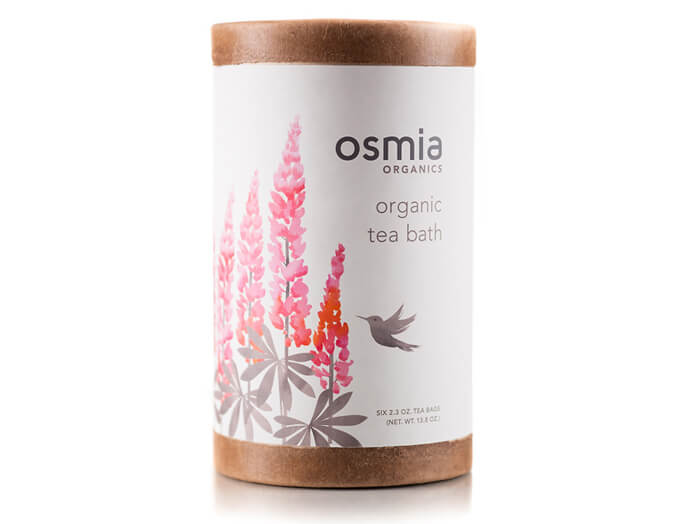 Stressful times call for one thing ladies–a hot bath. And this organic tea bath is terrifically calming and soothing. Filled with a blend of organic botanicals, organic oats, and epsom salts it's like cozying up in a tea cup!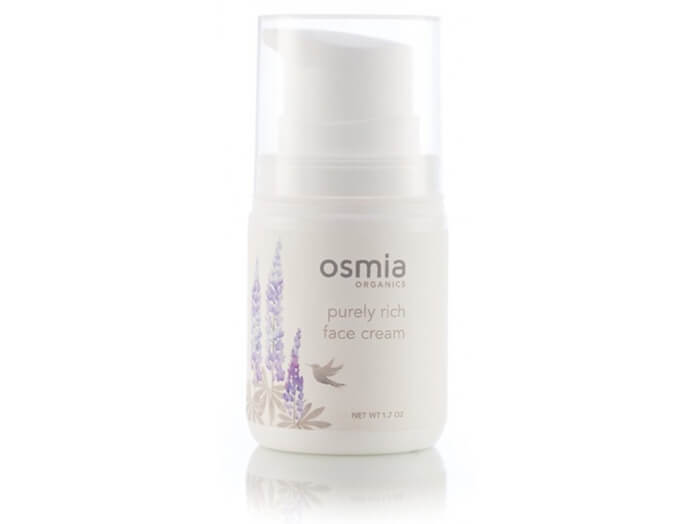 Moisturizers are a girl's best friend. This rich cream for dry skin contains organic rosehip seed oil, rich in vitamins A and E, helping restore, rejuvenate, and protect the skin. Hyaluronic acid helps skin cells retain moisture, while a special botanical complex helps prevent collagen degradation in the skin. Wasabi extract acts as a potent antioxidant, while organic sea buckthorn berry extract provides essential fatty acids, assisting in protection and repair of damaged or mature skin.
See All Osmia Organic Products here