It's fair to say that embracing natural skincare comes easily to most, especially after we know 60 percent of the little luxuries we put on our skin is absorbed into our bloodstream. But harder to come by is a natural line using organic ingredients that also delivers a high performing experience.
For Osmia founder and former ER doctor, Sarah Villafranco, the fusion came easily. Find out why her natural skincare line, which started as a step in educating people to make better lifestyle choices, has turned into so much more.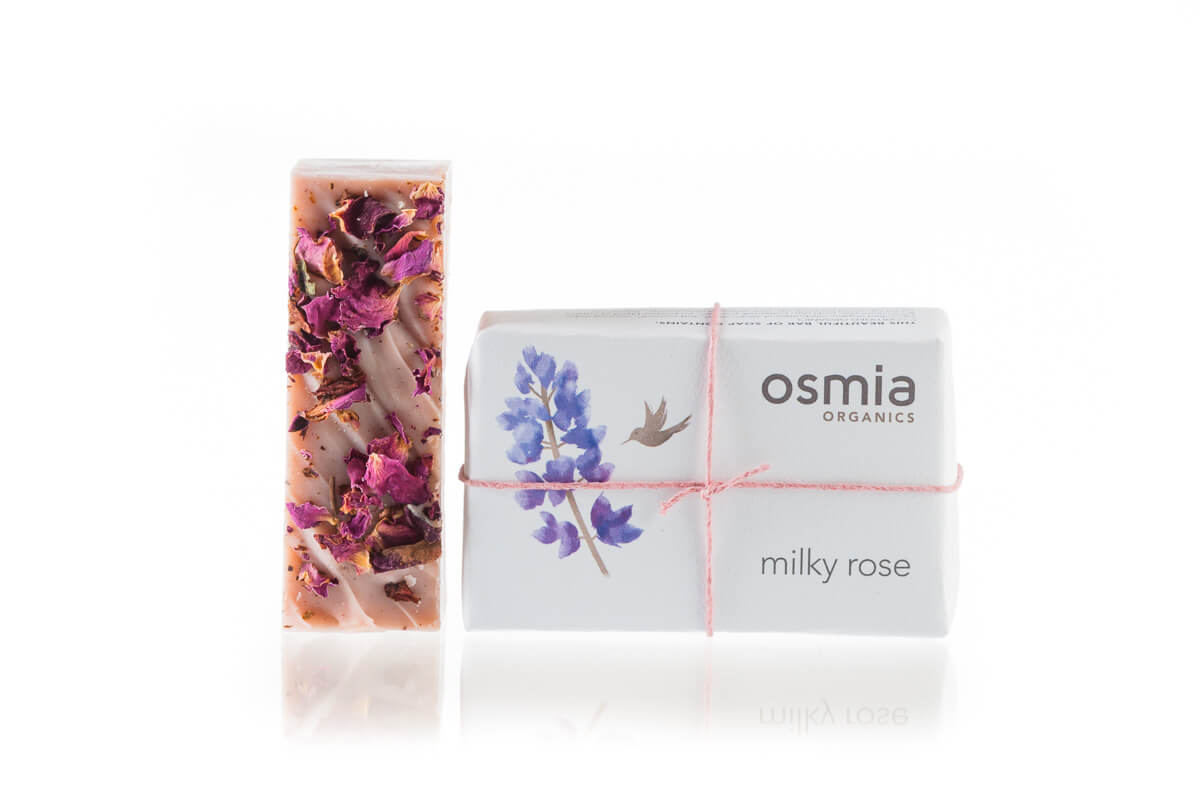 Juliette Donatelli: What was your experience/background prior to launching the line?
Sarah Villafranco: I was a practicing ER doctor, and, while I loved the work, I also felt a bit unfulfilled. I wanted to practice a different kind of medicine – one that inspired people to choose health and happiness, and to take ownership of those things, rather than looking for someone else to provide them. I saw so many patients in the ER after something catastrophic had already happened, from substance abuse to cancer to heart disease. I was always searching for a way to get into people's heads earlier on, encouraging them to change their lives in ways that might actually prevent some of those things. When I took a class making soap and fell wildly in love, I knew I had to figure out a way to mix soap and medicine, even if the medicine took a less traditional form.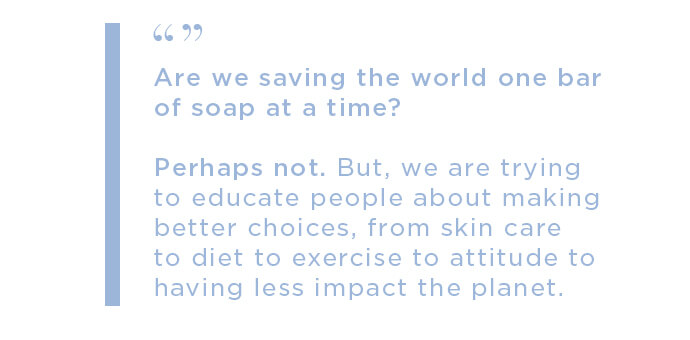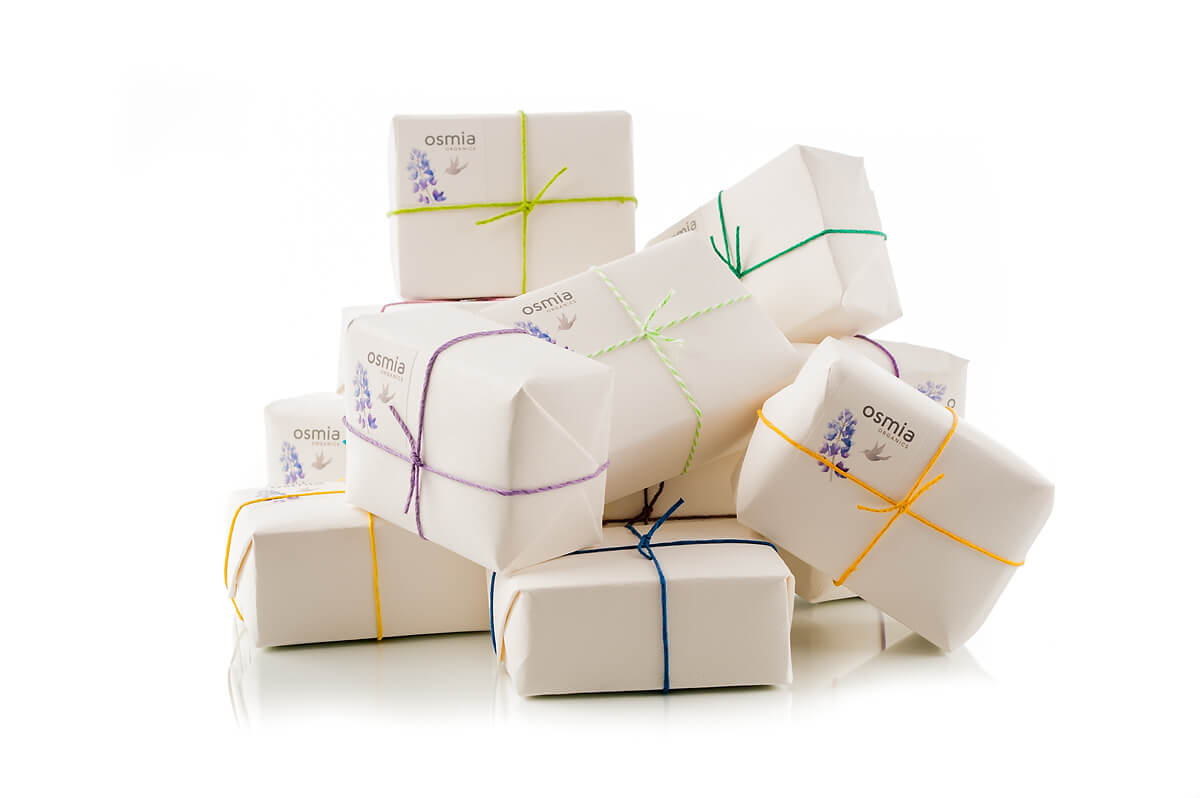 JD: Why a holistic skincare line?
SV: For me, it has always been an intuitive choice to eat less processed, fresh foods that haven't been sprayed with toxic pesticides. (The same pesticides we studied in medical school, in case we had to treat farmers who had neurotoxicity from exposure to them – if that helps demonstrate the point.) Our bodies are machines, and food, while enjoyable, is really just fuel for the machine. Junky food = junky function.
The same concept applies to our skin care products. The more chemicals we slather on our skin, the more our skin has to work to figure out how to function around those chemicals, and the more we absorb them into other places. Our bodies are entire ecosystems within themselves – you can't expose one part of the system to harm without affecting all the other parts. Things we bring in through the skin can be stored in fat cells or liver cells for years, especially if used every day over a large surface area. Many people just don't know what harm they might be doing, but I think most would select healthier products if they did.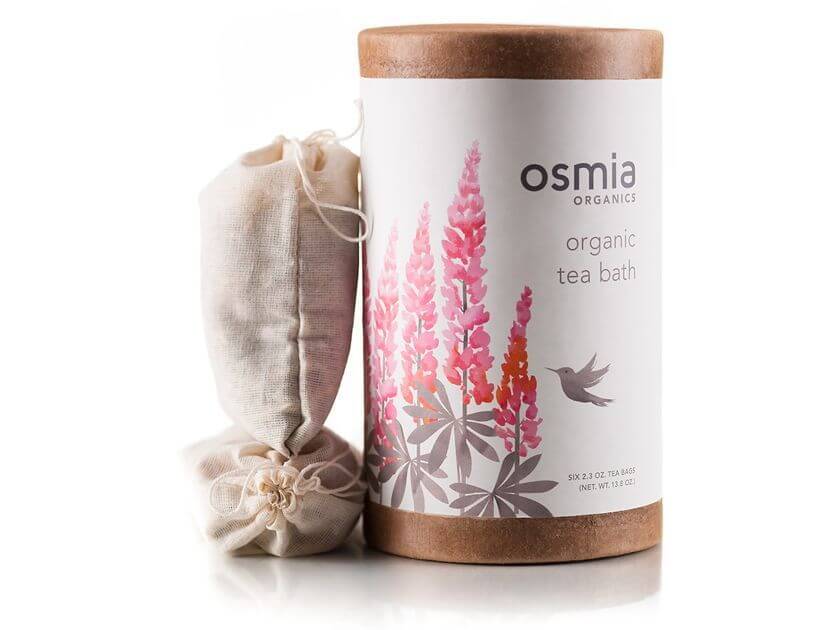 JD: What are three ingredients you find yourself using a lot of in your products, and what are their benefits?
SV: Lavender essential oil is easily the most well-studied essential oil, with practically innumerable benefits: it is antibacterial, anti-inflammatory, analgesic, relaxing, and stress-relieving, to name a few. It is also one of very few essential oils that may be used undiluted on the skin. Dead Sea Mud is a really special ingredient in our best-selling facial soap – it's packed with minerals and protein, and seems to help problem skin stay hydrated. And organic aloe vera is present in many of our formulations – it can take the place of water in most products. With its moisturizing and anti-aging benefits, it is a simple and powerful addition.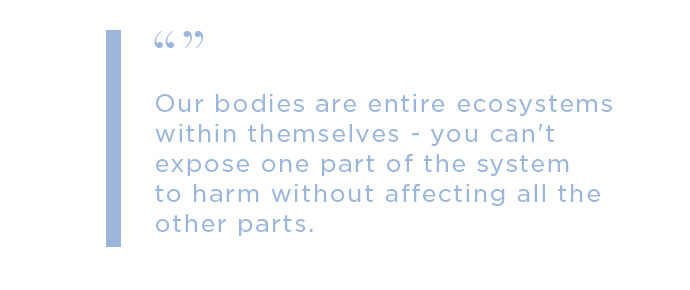 JD: The vast majority of cosmetic and skin care ingredients are currently not regulated by any governing body. If there was one commonly used skin care ingredient you could see disappear from the market, what would it be?
SV: I can't really choose just one, but there are a few categories that are particularly distressing to me. Young girls are getting their periods at age 10, and it really may have something to do with all the parabens in thousands of personal care products out there. Our aquatic species are mutating and dying, and it really may be connected to chemicals like 1,4-dioxane being released from ethoxylation, a process used to make hundreds of personal care ingredients. And phthalates, which are in almost all synthetic fragrances, have been fairly clearly linked to asthma, eczema, and autistic behavior in children. I'd love to see these categories become extinct as quickly as possible.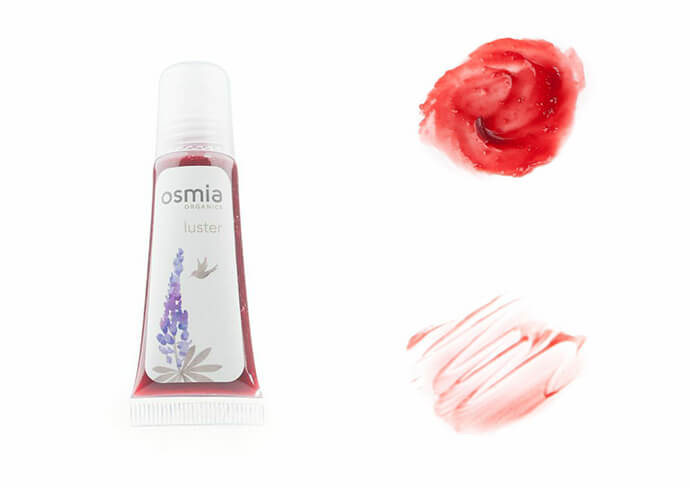 JD: Your products deliver amazing results. How does Osmia educate customers on not just the results but the ethos behind the brand?
SV: I once read that the secret of your success is in changing something you do daily. That made so much sense to me. To effect change, you must incorporate change into your daily routine. Eating well, exercising, and using fewer chemicals are great examples of meaningful daily change. And these changes can pave the way to bigger changes, like choosing to find happiness in more of the moments that comprise your life. If putting on a sublimely scented, grounding body oil after your shower becomes a moment of intention in your daily life, just imagine how you might translate that into a greater awareness of your coworker's laugh, or your child's frustration, or even the taste of your oatmeal. We really try to engage people at this level on our social media feeds, inviting them to see what we're all about – healthy, Colorado living, fantastic smelling natural products, and cherishing the precious moments in life with great intention.
Beautiful skin, happier minds, healthier planet.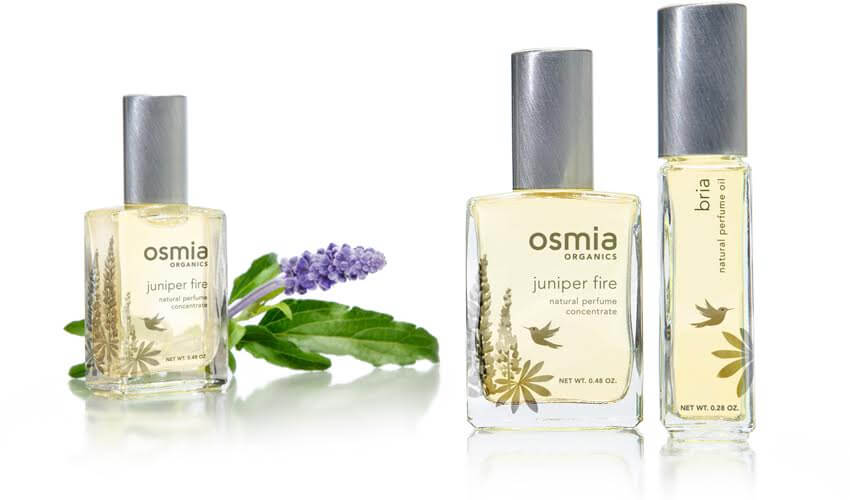 JD: Top three Osmia products to use in your skincare routine?
SV: The Black Clay Facial Soap and Spot Treatment have amazing reviews, and have a lot of loyal users. Our body oils are game changers, too. That's one of my secret missions – to convert the world from body lotion to body oil. Fewer ingredients, greater potency – an excellent combination.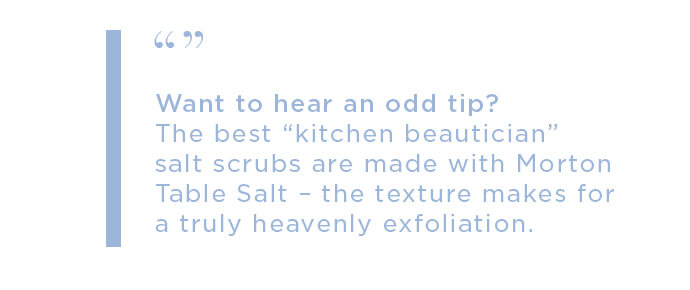 JD: Are there any natural 'kitchen beautician' items you are really excited about right now?
SV: I'm always excited about kitchen beauty! I use coconut oil for oil-pulling 5 days a week (see blog post on our site). If my hair feels dry and crunchy from too many low-humidity days in these mountains, I love whipping up a hair mask in my Vitamix – a banana, an avocado, olive oil, and coconut oil. And, if I'm feeling like I need to take off a layer of dry skin, a simple salt or sugar scrub from the kitchen is so quick and easy. Want to hear an odd tip? The best "kitchen beautician" salt scrubs are made with Morton Table Salt – it has a few added ingredients, and isn't quite as pure as dead sea salt, but the texture makes for a truly heavenly exfoliation. And, you can buy it at any grocery store – even the not so glamorous ones.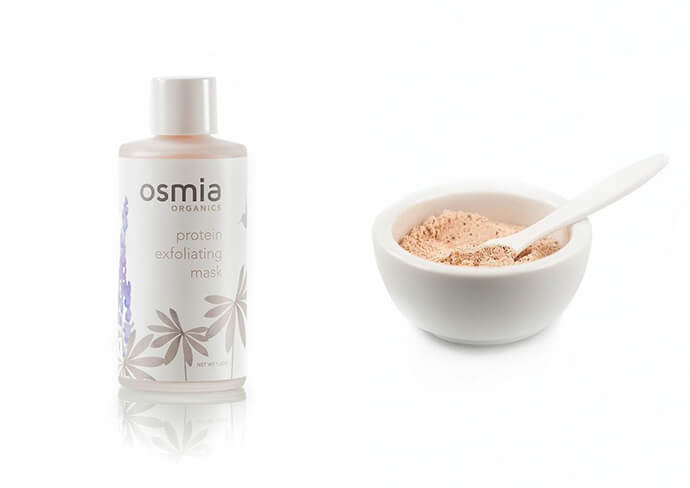 JD: Why do you think we are seeing more and more natural skincare and beauty brands being born?
SV: Because people are educating themselves. Increasingly, we understand that every choice we make affects not only us, but our families, the environment, and possibly the evolutionary course of other species. We, as consumers, are starting to embrace options that take all of those factors into consideration, and the market is responding.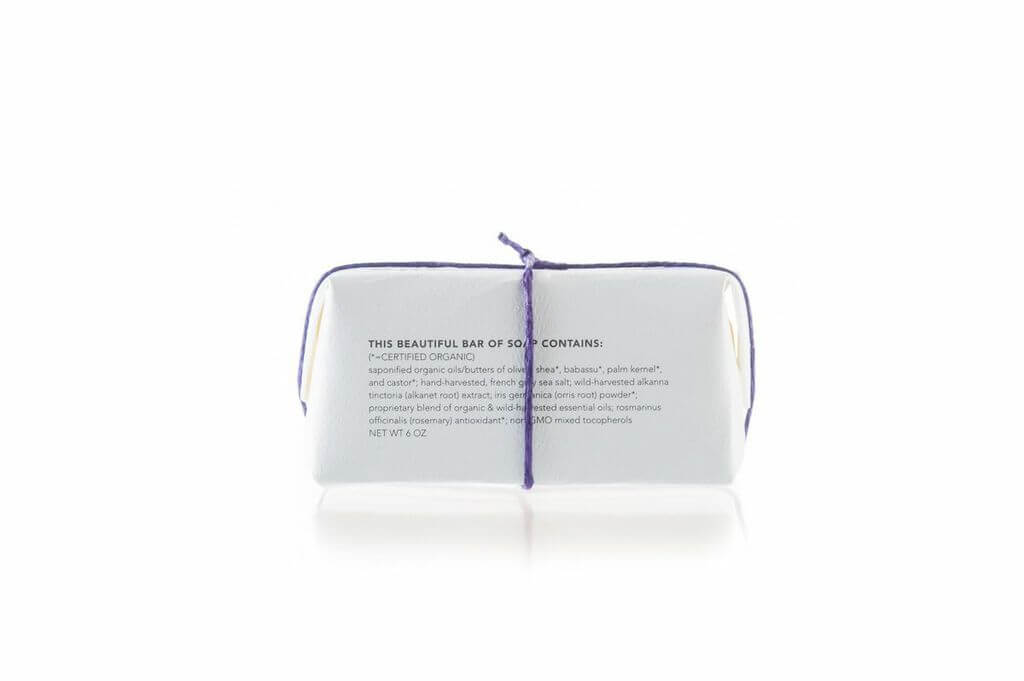 JD: What is one thing customers should know about natural skincare?
SV: At some point, choosing natural skincare meant a bit of a step down in luxury and efficacy. No longer. There are so many beautifully decadent options in the world of green beauty now. You still need to do your homework and make sure the brand is all it claims to be, but your choices are getting ever more delicious.