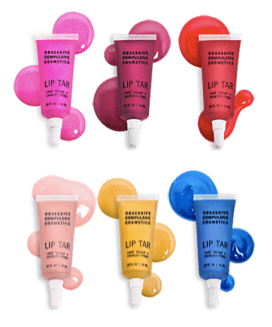 Last week at NYFW, a make-up artist told me about Obsessive Compulsive Cosmetics and now I'm–yup–obsessed. Their line is 100% vegan and cruelty free, without sacrificing pigment color, a big plus for anyone looking to add a little glow to your visage.
Their best-selling product, Lip Tar gives the shine of a lip gloss, but embodies the longevity of lipstick. And with so many bold colors to choose from this fun and flirty line is quickly becoming a fav. Packed with feel good ingredients like Hemp Oil, Peppermint Oil and Vitamin E, all you need is the tiniest bead to boost your luscious lèvres.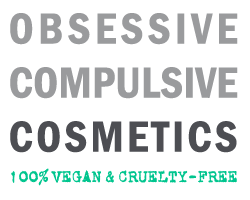 Check out their full line here.