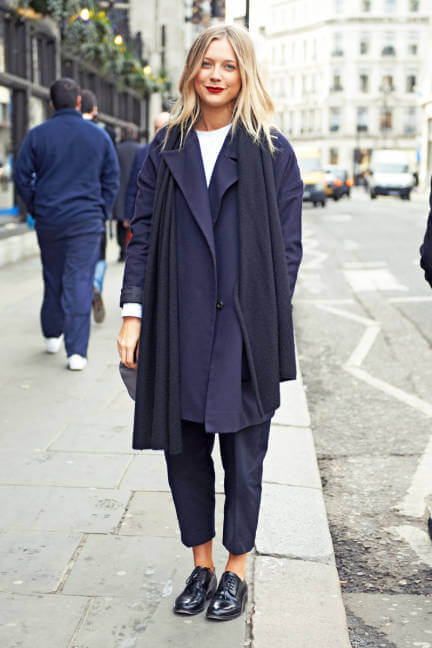 Photo credit ELLE
Once we are ready to hit the streets, the last touch is a splash of rouge lipstick–often it's all we need to turn a look into classic and effortless chic. The last thing we want to think about it–what I was pondering as I put mine on yesterday–is, "Is there lead inside?!" So, we've rounded up 7 great lipsticks that are guaranteed to be free of lead and other nasty toxins, giving you worry-free, kissable lips (and mind).

Beauty Without Cruelty, Pomegranate infused moisturizing lipstick, $22.95
Named one of the leading brands in 'intelligent, responsible and compassionate beauty care,' Beauty Without Cruelty cosmetics has been around for almost 50 years. And this pomegranate infused lipstick will surely stick around too!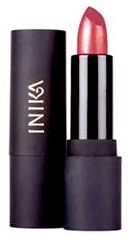 INIKA, Electric red, $36.50
Completely natural and vegan lipstick–here it is! Made with a creamy formula of natural shea butter and jojoba oil to moisturise and protect your lips, we love this lipstick for its chemical-free, long-lasting power.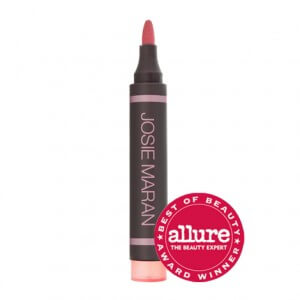 Josie Maran, Magic Marker Lip and Cheek Stain, $19
This "Natural Wonder" is the winner of Allure Magazine's Best in Beauty Award 2012! Give your lips a sexy flush–no dancing required. Magic Markers add the ultimate baby-doll pop of color to lips through its natural formula which includes blends of hyaluronic ccid and sugar extracts to smooth and plump lips for a sexy pout.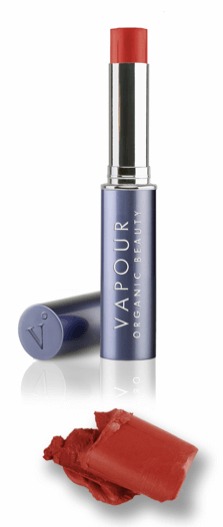 Vapour Organic, Tempest Siren Lipstick, $22
Naturally long-wearing, and moisturizing, this lipstick is made of pure botanical ingredients like hydrating Myrrh, Rose buds, healing Lemon Balm, antioxidant Pomegranate, soothing Jojoba oil and essential fatty acid rich Camilina oil. The plant ingredients are vacuum processed, without any addition of chemicals, to produce a moisturizing shine that rivals the performance of its mainstream counterparts.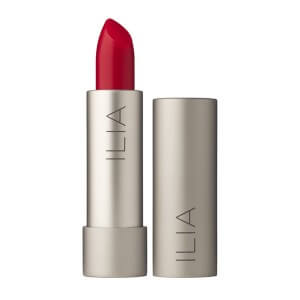 ILIA, Wild Child, $24
Combines organic ingredients with contemporary colors, this lipstick is sure to hold up to it's name and set ablaze by passion and emotion.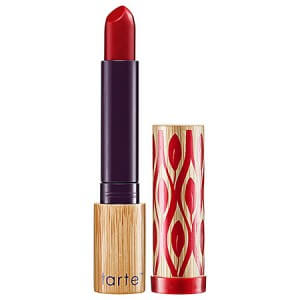 Tarte, Glamazon Pure Performance 12-Hour Lipstick, $26
Thanks to nature's most perfect ingredient, Amazonian clay, fade-free color stays in place all day, so there's no need to continuously reapply or worry about smudging and budging. Amazonian clay also restores the lips' natural moisture-content with nourishing and hydrating properties, imparting amazing color and restoring skin's wellness.

100 Percent Pure, Sheer Strawberry lip gloss, $13
100% vegetarian and gluten free, this natural lipgloss, made with vitamin E from organic rice bran and beautiful colors from fruit pigments, is sure to add fresh color to your lips. The vitamin E, a powerful anti-aging antioxidant, drenches your lips with moisture and deeply softens for kissable lips.
What are your favorite natural lipsticks?