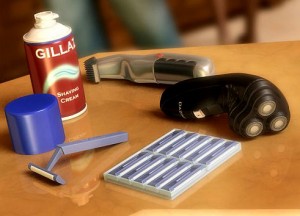 The Born Sharp Razor automatically self-sharpens and promises 2,000 shaves over a five year period.
Razors suck. They are expensive, they run out quickly, and most of the time I find myself using my guy's razors, like 30% of women who prefer it's quality to our market options. Plus, the waste created from disposable razors is immense–The EPA estimates Americans throw out 2 billion disposable razors each year, most of which is compromised of just cheap plastic.
So, if I told you you never had to buy disposable razors again, would you believe me?
Steve Worthington knew there had to be another way, so he and Marijana Sarich designed a product fusing technology and innovation; valuing durability over obsolescence. An automatic, self-sharpening razor. Meet Born Sharp .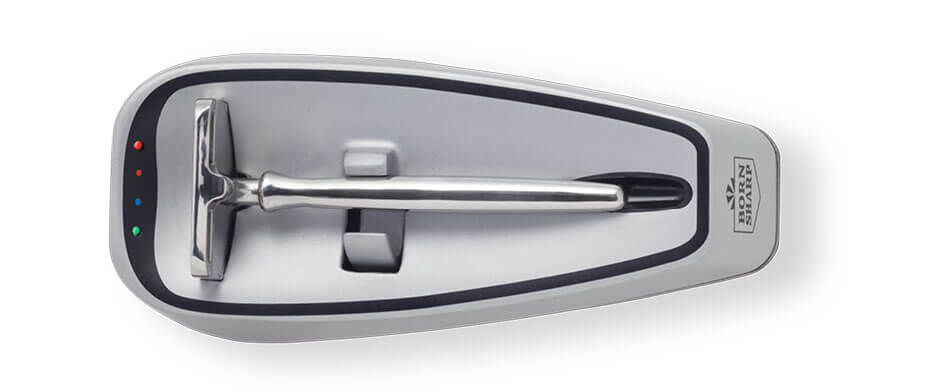 The Born Sharp system automatically sharpens your blade at the press of a button.
The razor sits in it's computer-controlled sharpening port, and all you have to do is push start and let it work magic. The port locks the razor in place, pulls the blade out and self-sharpens. The port also sterilizes the blade by bathing it in UV light. The entire automated cycle takes about 2 minutes.
Made with a high-quality stainless steel blade, Born Sharp promises a minimum of 2,000 shaves over 5 years!
Born Sharp has met the modern day challenge of razor's throwaway mentality with cutting edge technology and innovation that carries outstanding performance. "I knew there had to be another way and we have to think longer term," Steve told us. "The Born Sharp is a single blade giving you the closest shave possible, and it's less damaging to your skin."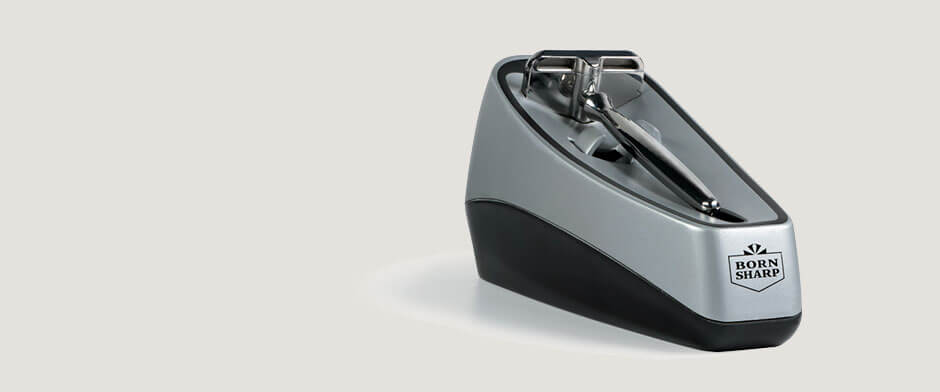 Fun fact: Born Sharp uses only a single blade, because it's less damaging on your skin. Did you know 3, 4 and even 2 blades is unnecessary and only shaves off top layers of skin?
You will have to wait until the Born Sharp comes to market but with only a few days left in their Indiegogo campaign, you can support their project, and be the first to own this incredible technology.