What happens when you fuse an herbalists passion for beauty with Alice Water's farm-to-table philosophy? A new (delicious) luxury. And precisely what Earth Tu Face, an all natural beauty line, is conjuring up.
Sure, natural beauty has sprouted countless brands claiming to excel in rejuvenation and restoration for your beautiful skin, but a special few are hand-picking only the highest-quality ingredients -leaving out the extras. Say hello to one of the best.
Based in Berkeley California, trained herbalists, Sarah Buscho and Marina Storm started with greenthumbs and few seeds, sprouting their own ingredients in a local garden plot originally occupied by (of course, it's too perfect) the one and only Chez Panisse Restaurant. Since then, the earthy-duo has grown to cultivate a full natural skin care line made only with wild-crafted, raw plant material and essential oils; offering literally a feast for your skin. From products like bergamont + aloe body wash, immortelle + rose face moisturizer, and rosemary + salt lotion you can pamper up with true luxury.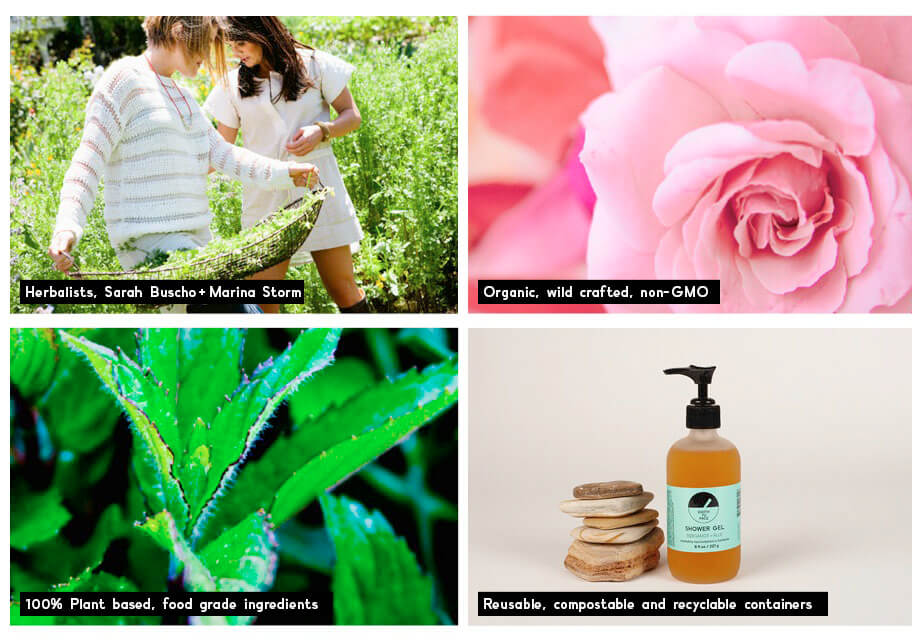 "Being 100-percent food-grade makes us different." Earth Tu Face said in a recent New York Magazine interview.
Our expertise as herbalists ensures that we don't just put something trendy, like not just bringing acai berries or pomegranate into the product, if it doesn't make sense to put in the product or long-term.
The teams holistic mission incorporates not only the health and complexity of skin, but of the planet too. "For example, a lot of natural brands use palm oil as the first ingredient. We won't use it because of what it is doing to the planet. It's a huge mono-crop."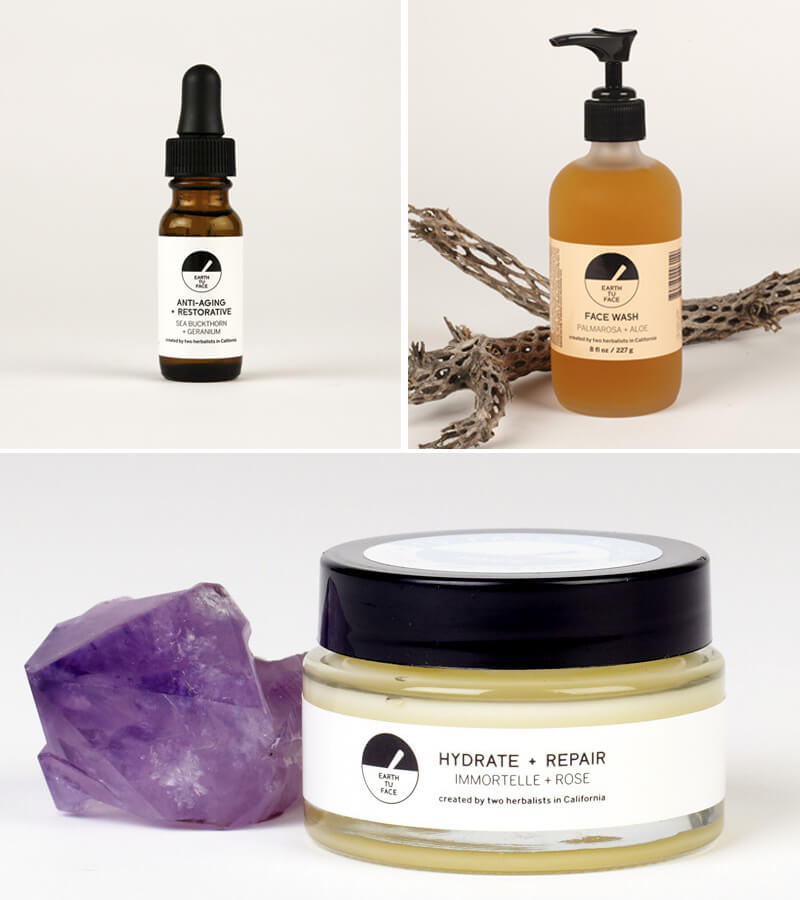 shown clockwise: Face Serum Anti-Aging + Restorative / Sea Buckthorn + Geranium, Face Wash Gentle + Pure / Palma Rosa + Aloe, Face Balm Hydrate + Repair / Immortelle + Rose
featured image: Wilder