Because we've been neglecting our handsomely ethical men, it was due time we created looks for our chivalrous counterparts. Here is, not one, but two just for you.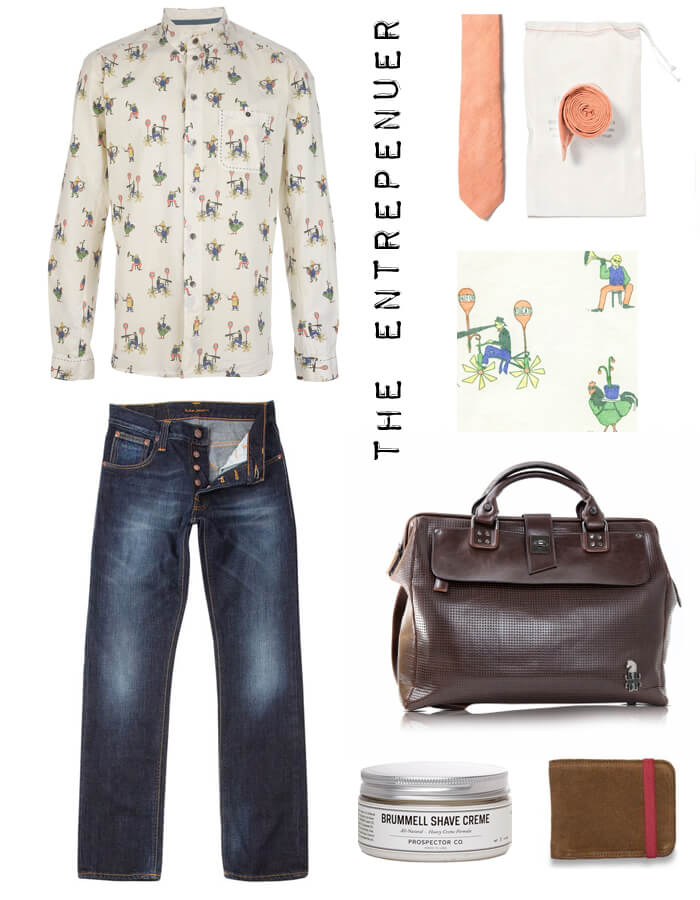 The first is the Entrepreneur look, for the casual professional on-the-go, who isn't afraid to show his personality. On top, Uniforms for the Dedicated's The Seducer buttondown, the fantastically whimsical print adds a hint of fun to this buttondown. On the bottom, one of our favorite jeans–Nudie Jeans Average Joe, made with 100% organic Turkish cotton + dyed with Indigo. Carrying his goods in Gunas Henry Briefcase, and Veja Elastico brown wallet. Tying the professional look together with Apolis Organic Hand Dyed Linen Tie, naturally dyed using the persimmon plant. And always using the finest on his face, we've picked out Prospector's Shaving Creme.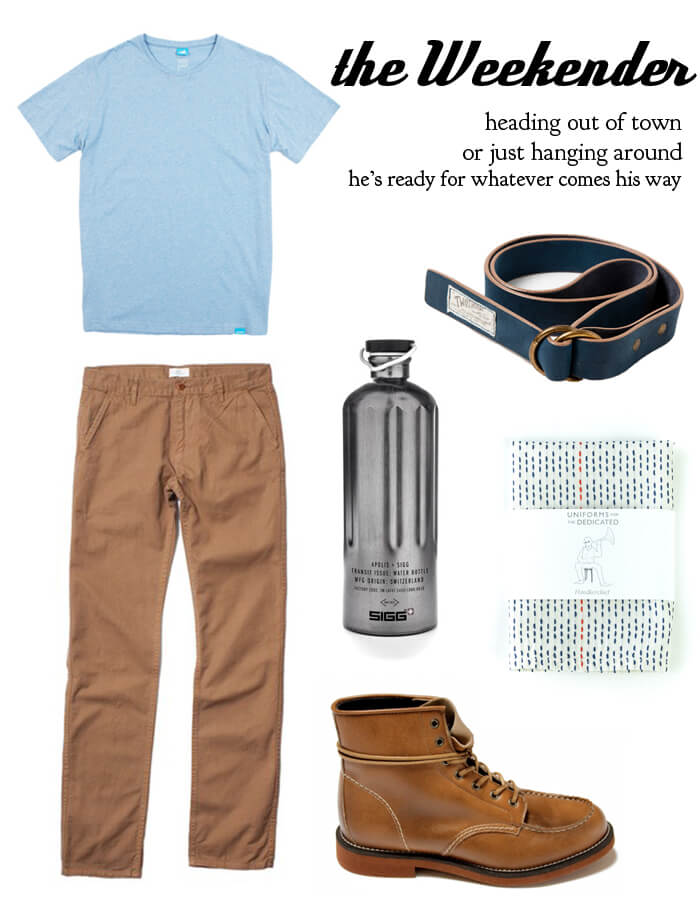 The second is a more laid back look, or what we are calling the Weekender. Wearing Apolis Standard Issue Chinos for their slimmer, tailored fit. And, as always, Apolis is ethically made in Los Angeles. On top, We Three Leaves New Raw Tee in baby blue, made ethically in Portugal using GOTS certified organic cotton, plus 10% of all sales goes to Ocean Conservation. We love the Brave Gentleman Worker Tan boots, 100% vegan, made under fairtrade condition in the EU. Holding it up, vegetable tanned leather belt by TwoThirds. Staying hydrated with their Sigg+Apolis water bottle. And always prepared with Uniforms for the Dedicated Handkerchief.
#happyfathersday !