Simple. Sustainable. Style. The White T-Shirt Co. is a t-shirt brand loyal to environmental consideration, worker's rights, and just creating a great product. Freshly relaunched and back in production after losing their organic cotton supplier in 2010, this tee represents more than face value.
A plain tee is the perfect blank canvas to create ourselves around no matter what our age or lifestyle – a high-quality baseline upon which we can build a look that truly reflects our personalities and ethics. This isn't about being 'on trend' as much as clothing that delves deeper than the surface aesthetic.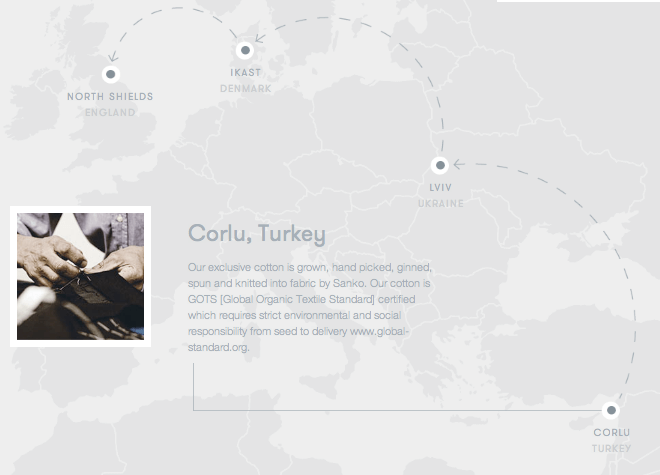 The White T-Shirt Co.'s Supply Chain
Their ethical supply chain is communicated through thorough transparency. And yet, even with 100 percent pure organic cotton, GOTS certification, ethical manufacturing practices, and sustainable packaging, customer's stories are thankful for the shirts' quality and durability.
"No one has mentioned our ethics," says founder Penny Jones of The White T-Shirt Co. "…that they can see the journey of their t-shirt, how reassuring it is that our thread uses recycled polyester or that our packaging is biodegradable!"
The White T-Shirt Co. "doesn't believe in throwaway fashion" and neither do their wearers. But, maybe everyone gets to the same place a different way, and a sustainable product is just the new luxury no matter how you look at it.
images from the brand