"Produced locally using only sustainable materials, this fashion label refuses to compromise on style and quality while remaining dedicated to better practice.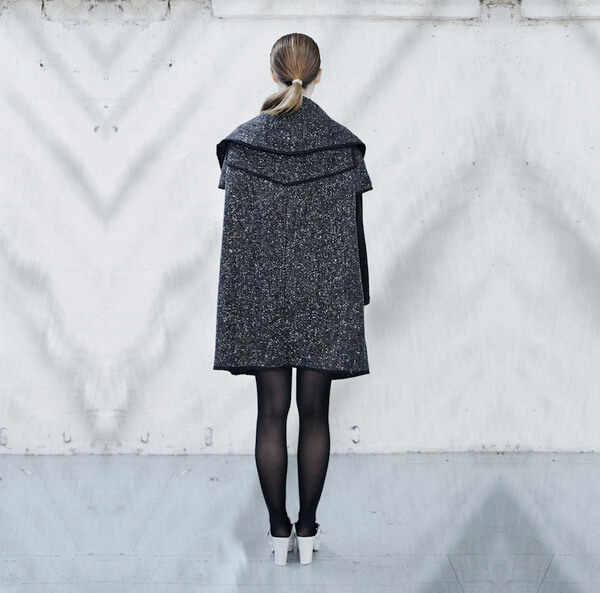 From organic and fair trade cotton and reclaimed factory remnants to non-violent silks, Irish wools and organic salmon leather the materials used in all collections have been chosen for their luxurious qualities combined with their minimal negative social, environmental and humanitarian impact. All prints are hand-drawn illustrations and are screen printed by hand in Dublin using non-toxic dyes."
This beautiful Tweed Wool Throw Coat by We Are Islanders tops this week's Weekly Want for it's simple, stylish perfection and luxurious material.