Tata Harper's Love Potion is a(n all natural) quality scent inspiring confidence exclusive to femininity.
"When I was growing up and starting to gain a sense of what I thought beauty was really all about, I noticed that it wasn't always the most physically beautiful women that made the biggest impact on me. It was women that carried themselves with a certain confidence, strength and radiance that really stood out, and commanded attention. To me, beauty is so much more than skin deep – it's a state of mind, and it's connected to how you feel about yourself. As I travel around the country, in stores and at events, I meet so many beautiful women who carry a lot of insecurity and negativities about themselves. I thought, what if we could make a product that was all about beauty from the inside out, and promoting confidence and attractiveness in a new way?
The Love Potion is all about finding your inner magnetism and letting it glow every day. How you present yourself to the world affects the way others see you. This product is a potent essential oil aromatherapy blend that taps into your body and spirit's emotional center to affect the way you feel, so that you feel – and look – your very best." – Tata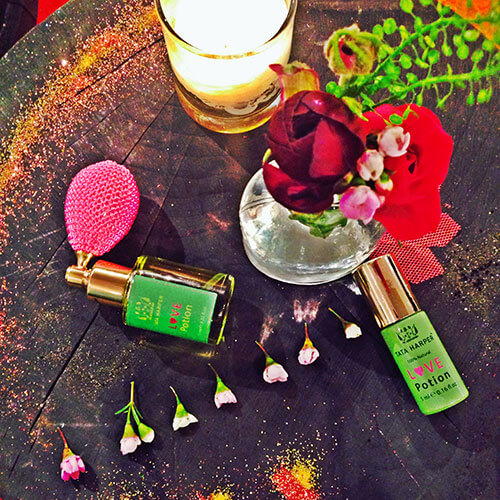 Tata Harper is the finest natural, non-toxic, high performance skincare on the market. All their ingredients are of the highest quality – with a large portion grown directly on their farm and headquarters in Vermont. Each product is carefully made by hand a few steps from where it was grown. The luxe brand has a passionate following (count me in!) who understand the finest ingredients are those that don't do harm our bodies, while still delivering rejuvenating + delicious results.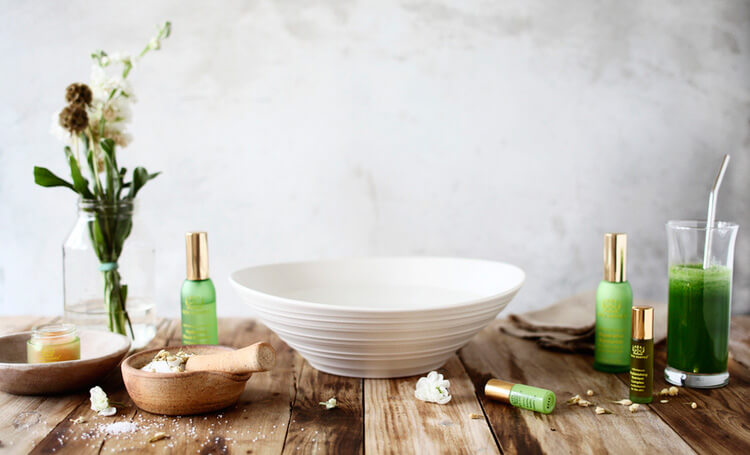 The Love Potion is filled with ten of the world's most potent aphrodisiac essential oils – like Ylang Ylang, Violet leaf, Grapefruit, Jasmine – to stimulate the senses, heighten sensuality and immediately inspire an inner sense of beauty and confidence.
Love Potion is available exclusively on Tata Harper's website + ABC Home & Carpet in NYC.
Learn more about Tata Harper through her Elle exclusive.
image via Random Acts of Pastel | Beauty Blitz | Roost