People Tree has transformed ethical fashion into something desirable and truly beautiful.
Creating fair trade fashion with design first, it's no wonder we pulled a People Tree top for this week's Weekly Want.
People Tree has been a blazing pioneer in the ethical fashion movement since leader, founder and CEO Safia Minney began the label with ethics and aesthetics in mind. Sofia has turned a lifelong interest in environment, trade and social justice issues into an awardwinning social business.
Their ethical production in Bangladesh is only the tip of the iceberg for the incredible work embedded in the DNA of People Tree. They've built a fashion business of trust and transparency. Each garment is hand crafted in organic cotton and sustainable materials, using traditional skills that support rural communities. And most excitingly, People Tree developed the first integrated supply chain for organic cotton from farm to final product and we were the first organization anywhere to achieve GOTS (Global Organic Textile Standard) certification on a supply chain entirely in the developing world. Moreover, they've garnered huge support from celebrities and eco-fashion activist like Emma Watson and Livia Firth.
For every beautiful garment People Tree makes, there's an equally beautiful change happening somewhere in the world. When you wear People Tree, you look good and feel good knowing your unique garment was made with respect for people and the planet.
Our favorite for fall is the 100% organic Fairtrade certified cotton, Lana Textured Jumper.
How it's made: Rajlakshmi Cotton Mills is a pioneer in in organic garment manufacturing in India which seeks to combine high quality tailoring with a fair deal for farmers and workers, whilst supporting local environmental and social supporting local environmental and social projects.
Care instructions: Wash with mild detergent on a slow spin, wash colors separately, dry flat and iron inside out.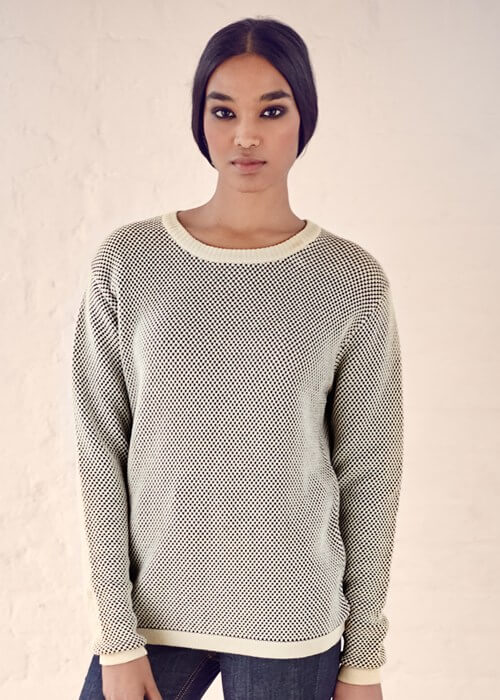 Going beyond simply the creation of beautiful garments, they've created tons of informative videos like how to best care for your clothes: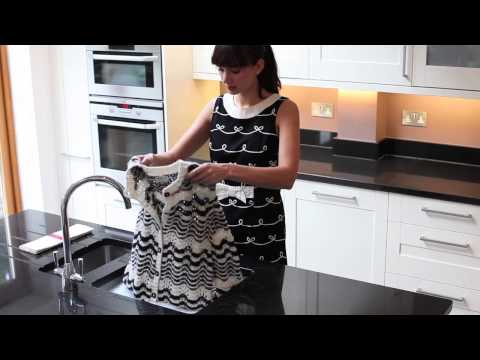 An undoubted pioneer, we are proud to make People Tree the top of this week's Weekly Want.