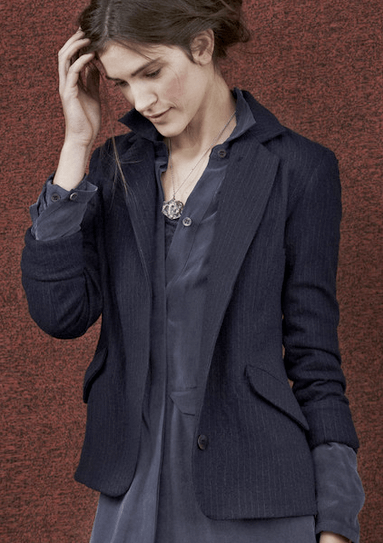 Drool.
This Pelican Blazer caught my eye from the start, and certainly tops this week's Weekly Want.
Every woman needs a smart blazer for their wardrobe and Feral Childe always knows how to deliver.
Wear it with jeans and t-shirt or dress it up for a business meeting–the Pelican Blazer is my favorite!
As always, Feral Childe's clothing is produced ethically in NYC's Garment Center from responsibly sourced materials.