"The talent of individual craftsmen in Costa Rica. The vibrant hustle and bustle of a busy marketplace in Nairobi. The sounds of a loom as a woman in Indonesia works with great care on handwoven goods." This is the energy Lydali, an online retailer of ethically made goods brings together in one place. From products for the home to jewelry and scarves, Lydali has rounded up beautiful items from all corners of the globe, each one supporting fair trade wages and sustainable production.
We recently spoke with Ali Price, co-founder of Lydali, about how the online retailer came to be, why ecofashion is important and the inspiration she found along her journey around the globe and into this marketplace.
Lydia Harter and Ali Price founders of Lydali.com
What was the inspiration behind the store?
A little over a year ago, I was in Indonesia for work with Kiva, and while I was in Bali, I came across some artisans a friend was working with who were making beautiful jewelry and accessories but were having trouble selling them outside of local markets. I had worked with women making jewelry in Kenya in the past, and as I thought about the problems these artisans in Bali were facing with getting the word out about their products and story, I realized they were experiencing very similar challenges to the artisan women I had worked with in Kenya.
I was sure there were other groups making great products but facing these same challenges marketing their products, so on the long flight back from Jakarta to San Francisco, I started drawing out a plan for a store that brought together beautiful products from around the world with incredible stories behind them, and as soon as I got home, my dear friend Lydia Harter and I met up to talk about it. Her background is in merchandising and buying for home furnishings, so it felt like a great fit for both of us. Lydia signed on right away, and we started getting to work.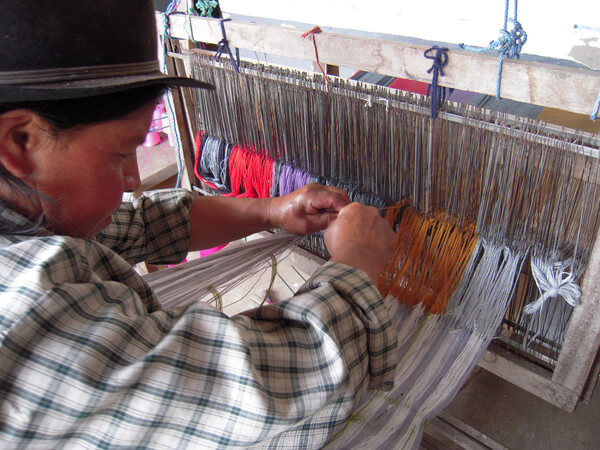 Prismatic Alpaca Throw
How do you find the products you sell?
So far, we've been working like crazy to make connections with anyone and everyone associated with artisans. When we first started, I was on the phone all the time with people in Asia and Africa, trying to get a sense of the artisan landscape and the products available. I also have a lot of great connections around the world from several years of working at Kiva. Now, we have a team of three volunteers focused on different regions who are working with us to find artisans who make great products.
When deciding on what products to sell, we look for good design and unique products, and we try to steer clear of anything that looks like a product that might be found in a typical fair trade or tourist shop. We also look for operations who are paying artisans well and even offered additional services like child care, continuing education, savings accounts, health care, etc.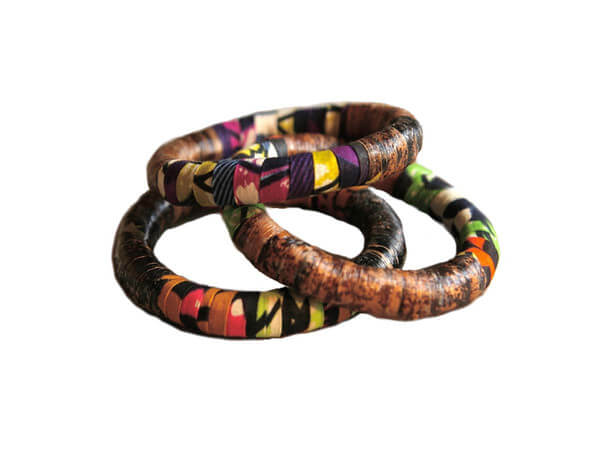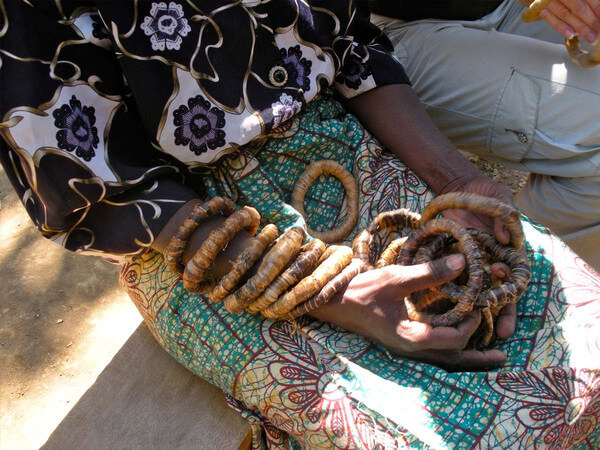 Banana Bark and Fabric Bangles
What do you believe is the value of ethically made products? And what makes ecofashion so important?
I think as a shopper you have a lot of power to do good with the way you spend your money, and by buying ethically made products, you are supporting sustainable jobs and incomes for men and women, who can then, in turn, invest more in their families and communities. I think it's so important to think about what your dollars are supporting and to think about who benefits or suffers from the ways you decide to spend your money.
All your products are fairly priced. How do balance fair wages and a price all consumers can afford?
It's a tricky balance to strike, as fair wages and high shipping costs add to the cost of a product. For us, we really value selling a range of products that are priced affordably, so we have decided to lower our margins and bootstrap as much as possible to operate as a lean company in order to cover the costs of fair wages, shipping, and operating Lydia.

Is there particular a product + its story that stands out for you?
One story that I love to share is about 3 Cords, an organization in Haiti that works to employ women who were injured in the 2010 earthquake. 3 Cords brings together women who lost limbs and can no longer work in their former places of employment, and they train them to sew while also helping to create a warm and inclusive community for these women. We sell some of the flower pins they make, and you can see them here.

Check out all Lydali goods here.