You spot a shirt and the minimalistic, yet playful design catches your eye. You note quality craftsmanship from seams to button holes. On closer inspection, you see it was made using sustainable fibers, maybe from combed (not shaven) wool from anroga rabbits, raised on organic farms in India, or hemp, grown without the use of pesticides or chemicals. Then you notice a number near the label. This number, 1-8, corresponds to a JUX handshake, a handshake with your Nepali tailor who made this wonderful garment. What its being described here is not just any shirt, but all garments made by Studio JUX, a label out of Amsterdam, that's DNA is to think green.
JUX, a German word for fun, is exactly the playful attitude built into every part of their garment making process. And no designers know fun like, recent first prize winner of the Green Fashion Competition, Studio JUX. Through their own factory in Nepal to their devotion to quality sustainable textiles, the brand is committed to doing good and looking good.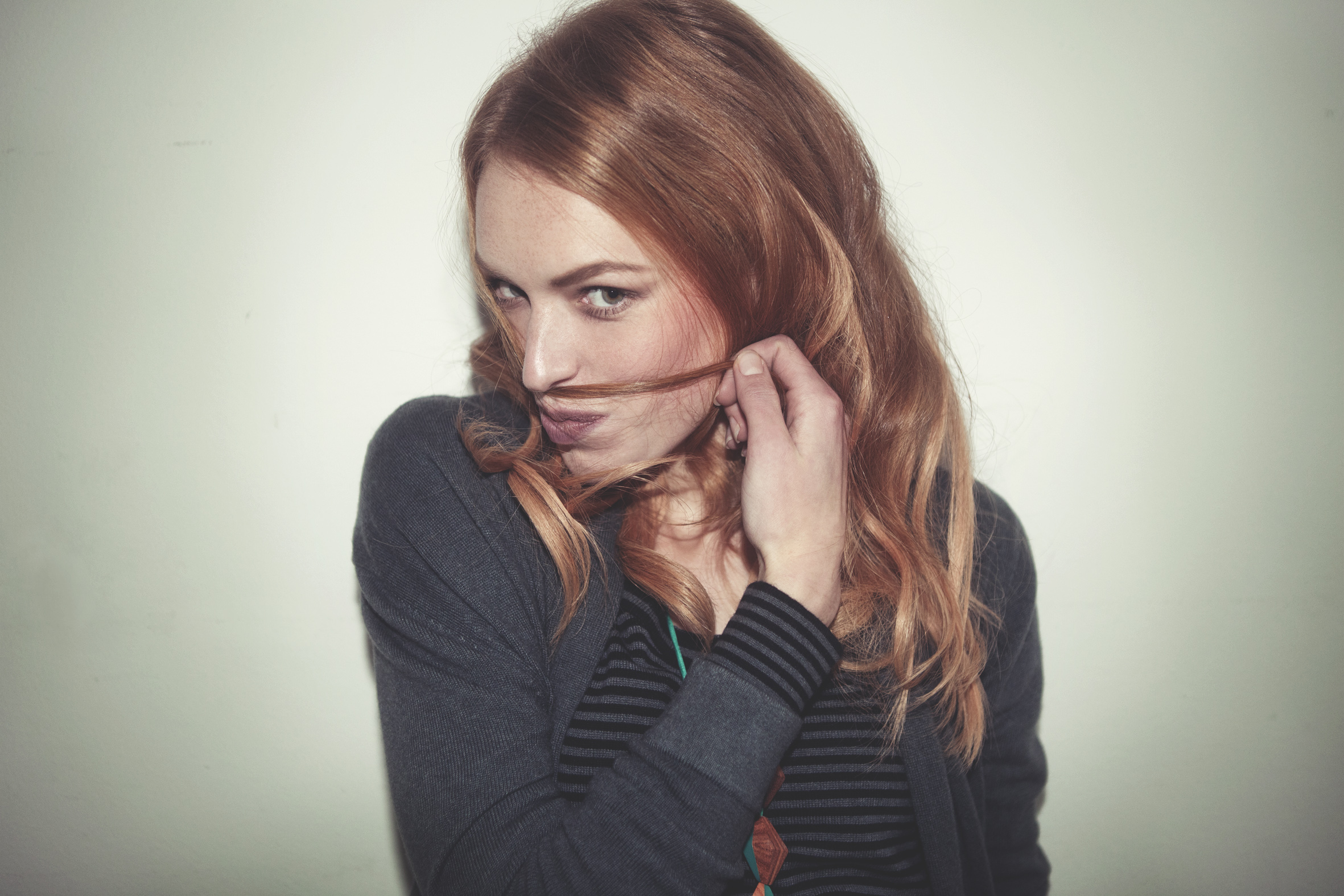 Fall/Winter 12/13 photo credit Mick de Lit
We were delighted when we got a change to talk with manager of Studio JUX, Carlien Helmink, about the companies inspiration, recent awards and award winning fall/winter 12/13 collection.
You own your own facility in Nepal, where your clothes are made. How has this close connection with your tailors added to the ethos of Studio JUX?
We started studio JUX from a fair trade perspective. First to bring good employment to a country like Nepal, and later in other ways too, like our own production facility, women empowerment projects and sheltered workshops. We want to add value to the fashion industry. Not only by making beautiful pieces, also by working through fair trade and eco-friendly ideals.
How did Studio JUX become involved in your own manufacturing studio in Nepal?
After a few seasons, sales were growing so fast that we had to expand our production. We started to work with external factories only. When we had to expand, we decided to start our own facility. So we can be an example for others and be good for our people. It's the most direct result of our work, to support 28 Nepali families by being their employer.
Your fall/winter collection uses an array of sustainable materials from buttons made out of recycled paper to reclaimed fabric from Japan. How did you discover all these gems within the fashion industry?
Research! We always go to fabric fairs, ask suppliers to come to our office with their new collections and inform everyone we know that we're looking for new sustainable materials. So they know what we're searching for. And of course, Google helps.
What was your favorite, and perhaps most unique, piece from the collection in terms of material?
We love the items made from a fabric that looks like silk, but is made from an animal friendly alternative. It's just as luxurious and pretty, but it's made from wood pulp in a closed chemical process. The material is much stronger than silk and you can throw it in the washing machine instead of dry clean like normal silk.
How do you approach your design process for a collection?
It starts with a general trend research on silhouettes, materials and colours. And more in depth research on details like collars. Two or three themes are chosen and a mood board is made for every theme. At the same time, the sales of the previous collection is analyzed so we know what designs were the best seller. When we have all that information, we start sketching and the new collection is born.
Where do you see the future of sustainable fashion going?
At this moment, it's growing really fast. More people realize the industry has to change. There are more and more fairs, boutiques, department stores, blogs, and events, that are buying or promoting sustainable fashion. I think the future is bright!
Your label has received great attention from the industry for your work, through awards like the Green Fashion Competition. What advice do you have for budding designers in eco-fashion?
Determine what you think is the most important and always keep that in mind. You'll meet a lot of people that have a strong opinion on what you're doing. But in the end, you don't design for them. You design for the people that appreciate what you're trying to accomplish.
Fall/Winter 12/13 photo credit Mick de Lit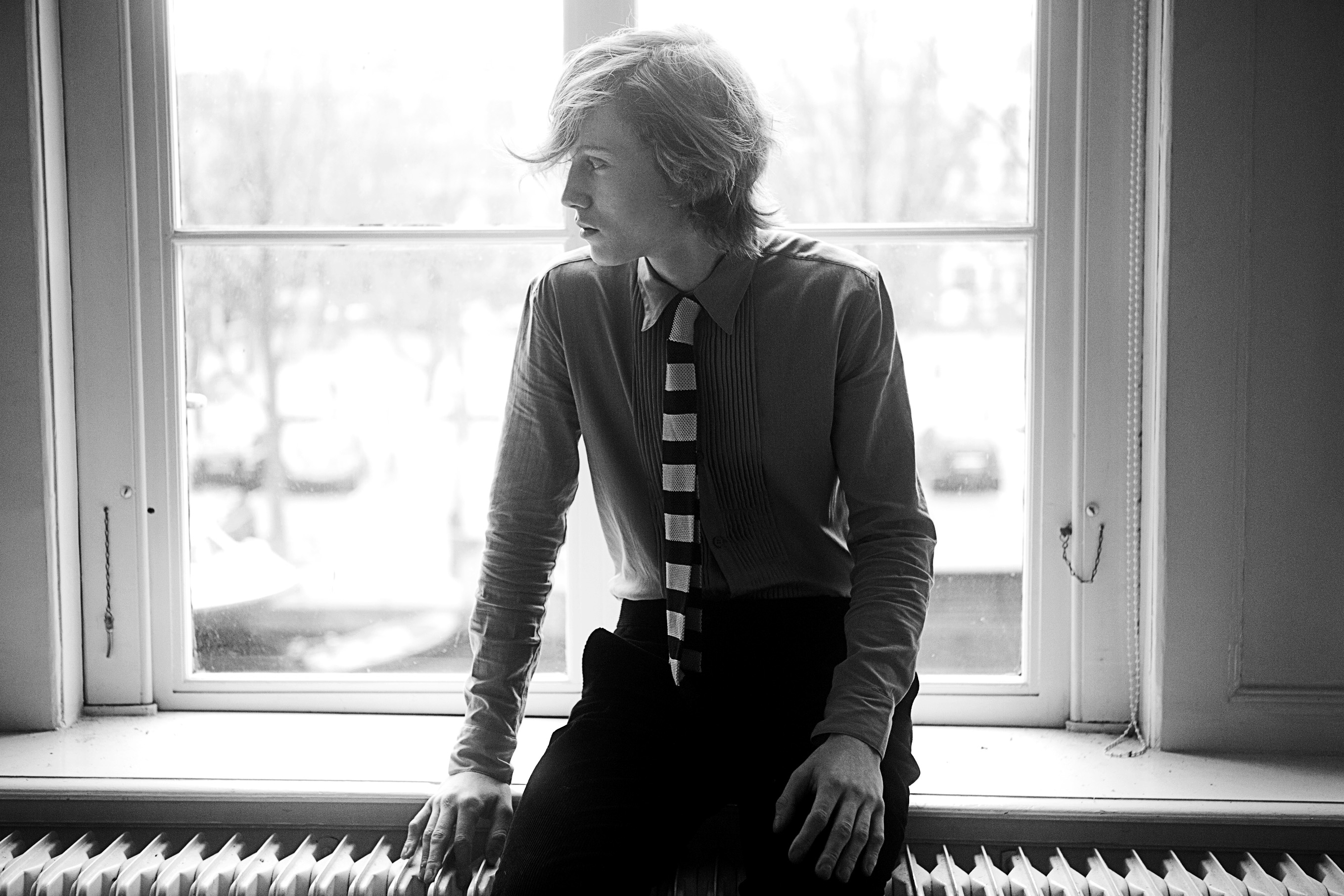 Fall/Winter 12/13 photo credit Mick de Lit
Check out the award winning Autumn/Winter collection here.
Each week they highlight a story on a garment from the collection which you can read here.