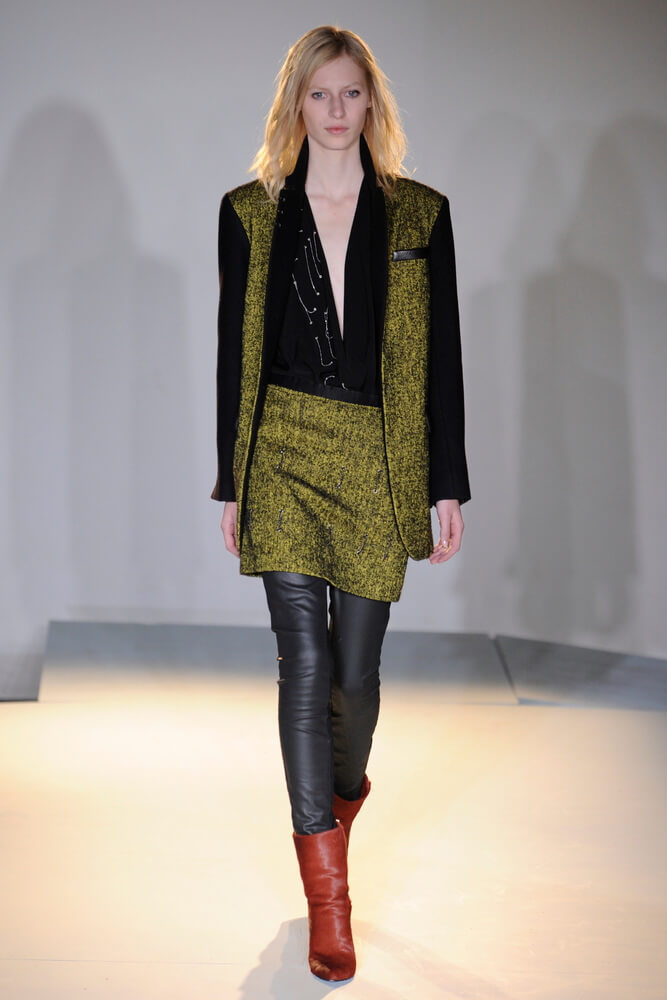 EDUN, the unstoppable urban rockstar-esq brand, and long standing supporters of economic growth and increasing sustainable apparel manufacturing in Africa, just named Danielle Sherman their new creative director.
Sherman comes freshly from working at Alexander Wang, where she was since 2008–she held the head designer in the RTW division, and a year later moved to T by AW as design director. Before that she served as design director for The Row, Mary-Kate and Ashley Owens label.
Founders of EDUN, Ali Hewson, and her husband Bono, are excited about the new find.
"Coming from her success with two well-respected brands, Danielle brings her experience and strong design sensibility to Edun," said Ali Hewson. "Bono and I are impressed by her creativity and believe her unique approach and vision will help grow the brand."
It will be hard to top their last runway show packed with leather and plaid, under creative director Sharon Wauchob. But if anyone can head such a project, Sherman is the woman for the job.