Sophisticated yet exotic? Luxurious yet functional? And made with Love? Yes, please. Mehera Blum, founder and designer of the luxury handbag label, Blumera, delivers exactly that right in Los Angeles.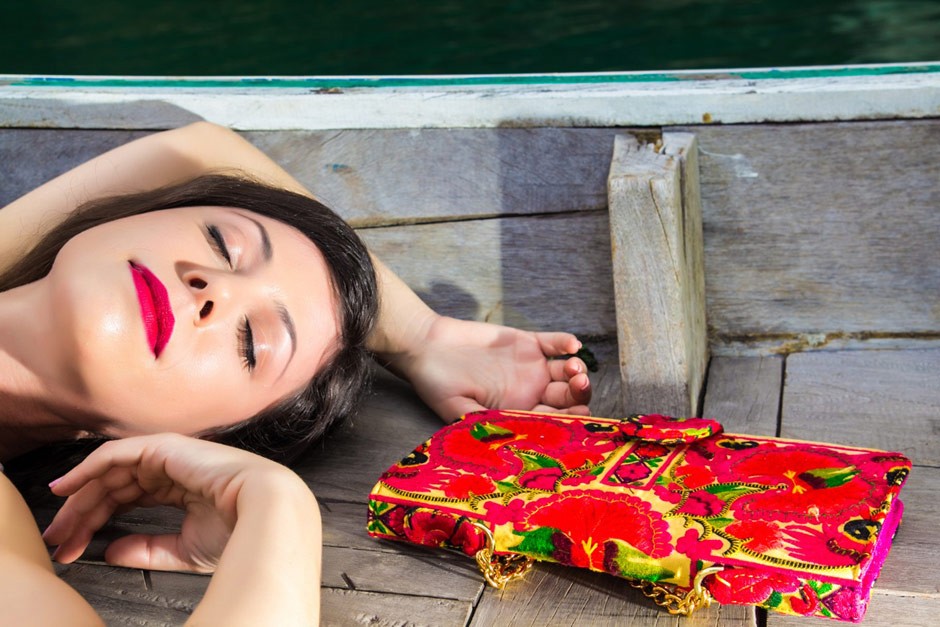 Captivated by the brilliant colors and sensual textures she came across traveling throughout India and Indonesia, Mehera Blum, translated her inspiration into designing bags. At first it was simply a hobby on the side while she was pursuing a career as an actress in Los Angeles. But during this time, Blum unfortunately suffered from mercury poising, and temporarily lost her short term memory. It was then she turned her hobby into a craft and designed her first complete line of handbags.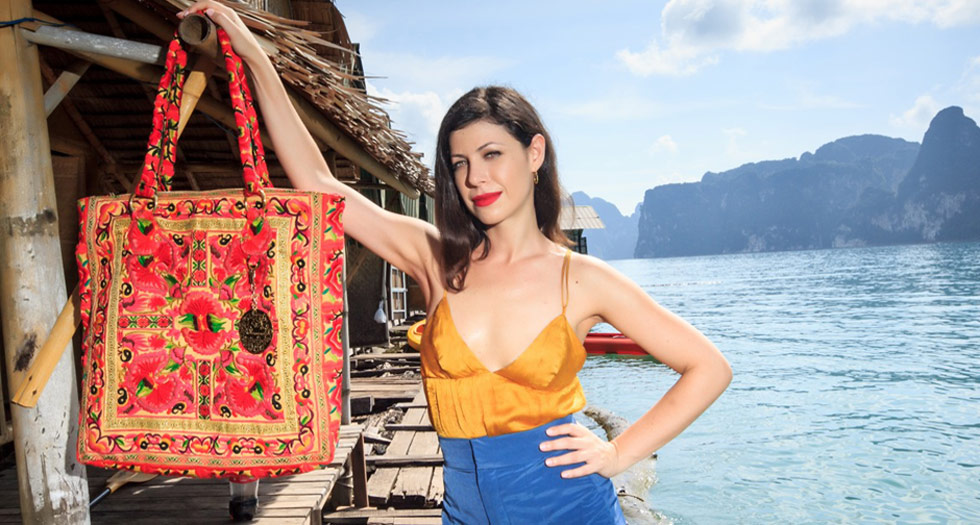 Creating bags livened by exotic colors and textures, Blumera uses bright shades of magenta, orange, pink, green and red. All vegan bags are handmade in Los Angeles, and adorned with tags speaking truths about love. One reads, "It is for love that the whole universe spring into existence, and it is for the sake of love that it is kept going."
"The travel bags are lined in Blumera signature silk (magenta, her favorite color) that is hand-dyed and screened. With hand-carved hardware, right down to the zipper pulls, no detail is spared."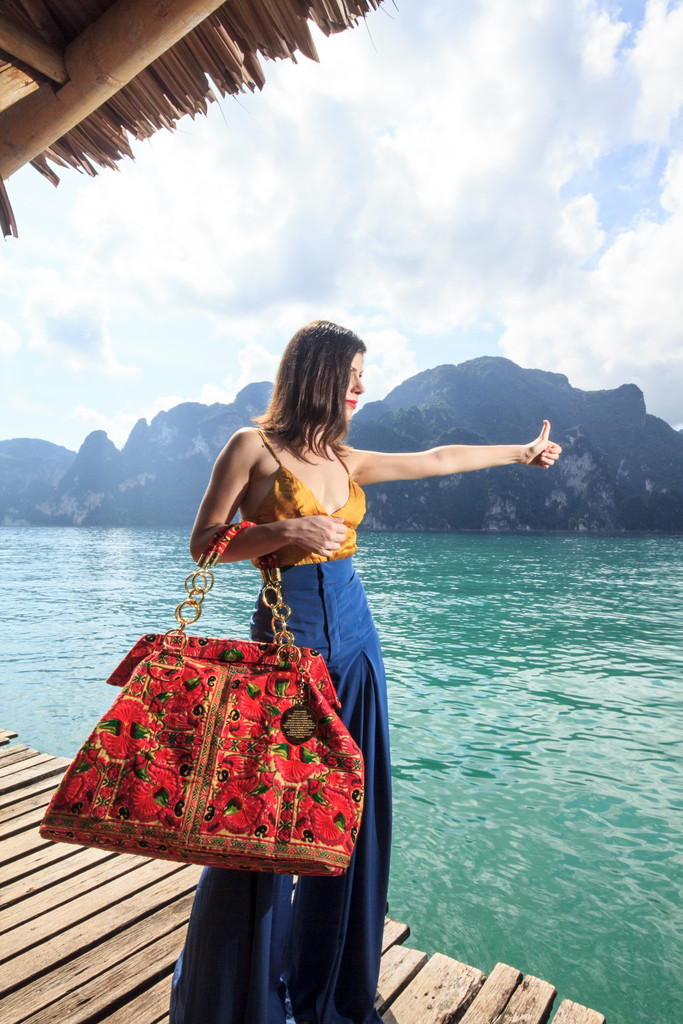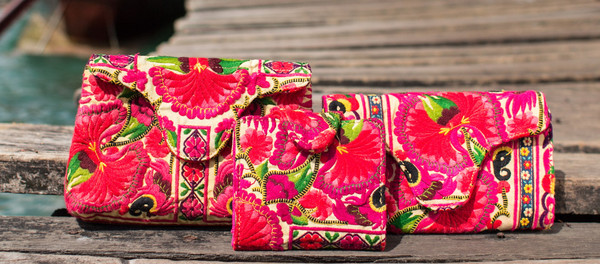 Her sophisticated and striking styles have been featured in magazines like India Vogue, Life & Style and Fusion Magazine, and are adorned by celebrities like Jessica Alba, Ashlee Simpson, and Paris Hilton.
"I am inspired by the world around me, and most particularly by nature," Blum says.
You can visit her beautiful Blumera Boutique on 8570 Melrose Ave in West Hollywood, or Check out her collections online here.