Swati Argade, owner of Bhoomki, an ethical fashion boutique in Park Slope, Brooklyn on her clothing line, the bliss of brick and mortar in a digital world and why ethical fashion just isn't for everyone.



Juliette Donatelli: What is Bhoomki and how did it get started?
Swati Argade: Bhoomki was started to embrace clothing that had an environmental or socially responsible story. And for many years I designed under my eponymous label, Swati Argade from 2002 until about 2011. And the more that I designed under my name, which was a contemporary line, with a focus particularly on Indian fair trade artisan fabric, that I realized I wanted to get the brand to be less about me, and more about the partners in the whole process. Because you know when you make clothing, there are so many partners that are involved from the fabric– and with that fabric whether it is the embroidery artists or the dyers of the block printers, to the cutters and sewers the pattern makers. And because my line had such a focus for so long on handmade fabrics I really wanted to open myself up to the environment, as well as the aspect of social responsibility that has run through my work for so long.
Bhoomki actually means belonging to mother Earth. The word Bhoomi means Mother Earth in Sanskrit and Ki means of in Hindi. So it really means belonging to Mother Earth, but Bhoomi Ki was too much on a mouthful, so we changed it to Bhoomki.
We also believe that even though this is about mother earth, it is not just about the Earth it is about the people. We can't really save the Earth without saving the people first. So that is really what the line is about and we are really excited about the collaborations we are doing with artisans, not only in India but our plan is to work with Kenyan artisans on the jewelry line. We are also planning to work with knitters in South America. So I just really wanted to create a line that was much more about partnerships around the world in a responsible and meaningful way.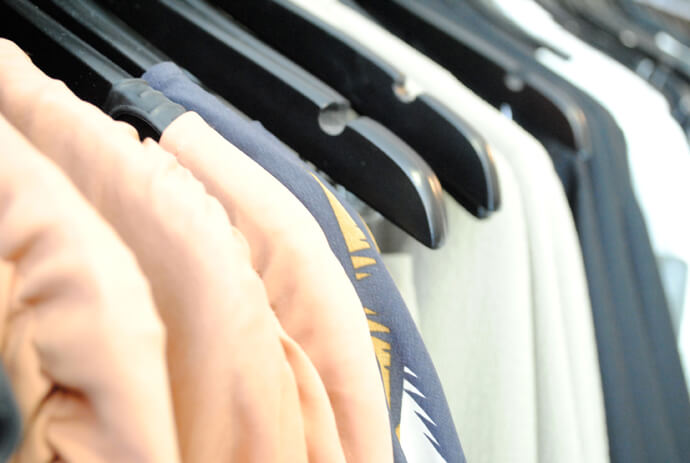 JD: Your store has descriptive hand-tags about each item. How have you showcased that story — the behind the scenes process in your own work?
SA: Well mostly through our retail space which is our boutique in Park Slope on 5th Avenue. We have had the opportunity to share the work there and have had a great response to our work their. We know that we are making a connection with our customer base. That is really where we have showcased it. We haven't launched it or shared it or done shows. You know, for us since we launched Bhoomki in 2011 we started a great coat collection that was 100 percent made in the USA. Then I had my baby, and the next year we opened the store [laughs], she isn't a baby anymore. Since we opened the store it has really been about opening up our community base to really connecting with our customers and embracing the vision of the shop and what we are really trying to do is create a center for having conversations on ethical fashion.
We feel people come around from everywhere in this area–from Crown Heights, Prospect Heights, Brooklyn Heights, Fort Greene, South Slope, they come to us these days to talk about the issues around fashion these days. It has been really great and I feel very lucky to be able to have the brick and morter experience. It is just such a classic and traditional way to connect with customers and it is just a way to provide service.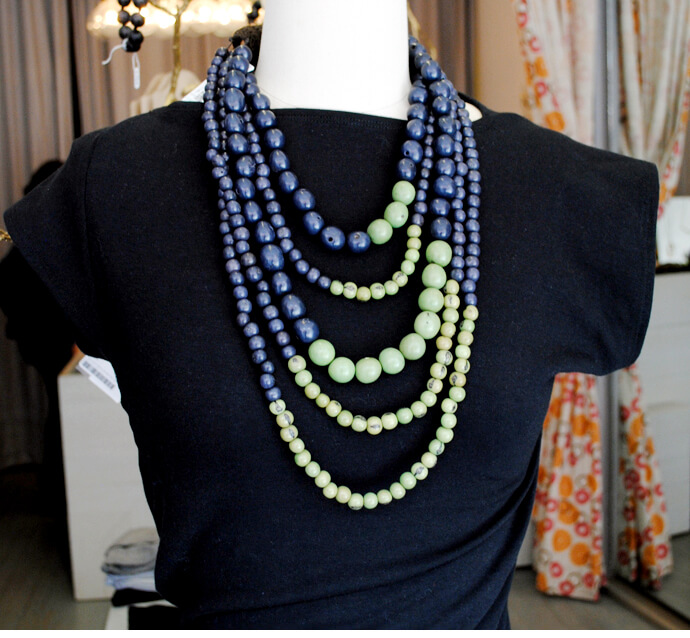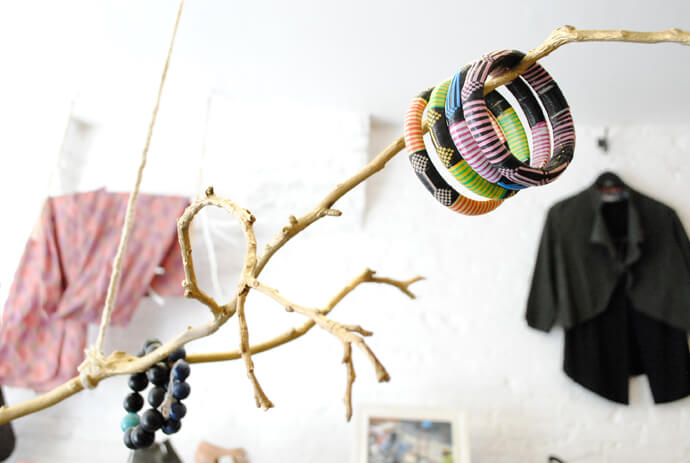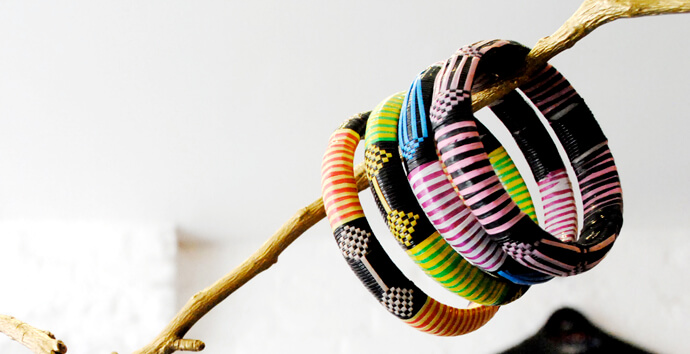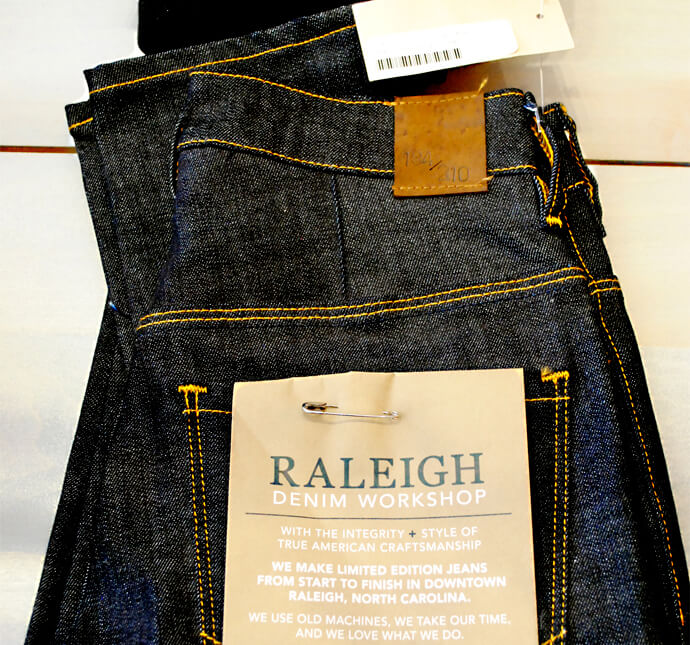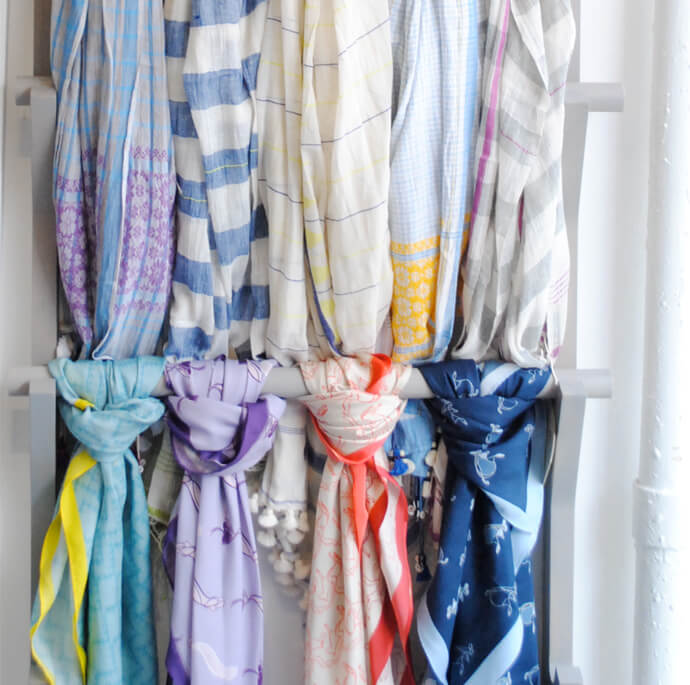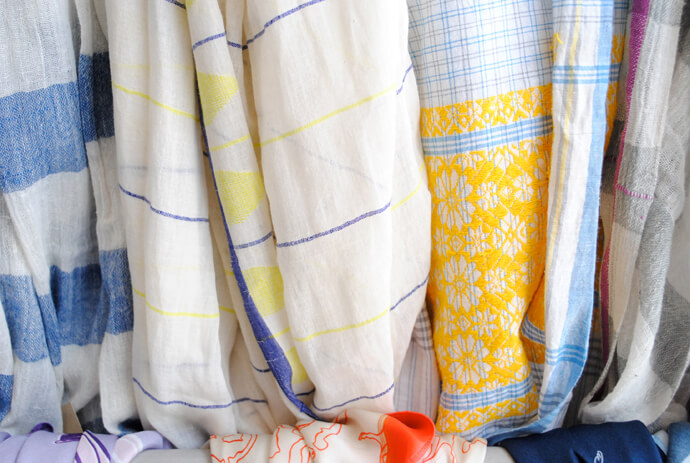 JD: What kinds of conversations are you having around ethical fashion in your store?
SA: Well most people who come into the store just because we have great foot traffic where we are, they have no idea that it is an ethical fashion shop. On the window we have our tag line which is Ethically Fashioned but most people don't even really see that. Most people come in because they are seduced by the window display, and they love the clothes.
We actually want people to come in because they love the product. But the conversation does start to happen. With all of us, me and my salespeople included, we always say, 'Hi, have you ever been into our store before? Just so you know everything in our shop has a story of either environmental or social responsibility. Let us know if you have any questions.' Then you can usually tell if they want to engage you on it or if they don't. Sometime not, sometimes people just want to look at through the racks.
We had very interesting timing when we opened– we opened October 23, 2012 and in the next month there was a huge fire in Bangladesh and so a couple of weeks after that these conversations started to happen and saying, 'Wow, people are dying for our clothes so we can have cheap clothes.' And that's when we found people were having these conversations with us on a regular basis, and every single day there is a conversation around how can we buy more responsibly.
'What if I can't afford to shop here?' because our clothing is not cheap — it is definitely not Forever 21 or Gap prices — we always like to talk about the different buying habits you can engage in if you can't afford to buy $100 sweater even for example.Or if you have to shop at the Gap don't buy a t-shirt in every color, maybe just buy one t-shirt. Or help people understand that if you buy things with more quality, that is something that you can wear over and over again. Like a neutral piece that you can accessorize differently and give it a different vibe. You are going to get a lot more wear out of something like that then a t-shirt that is probably going to start falling apart after maybe seven or eight washes.
So these are so many of the different conversations that we are having in there.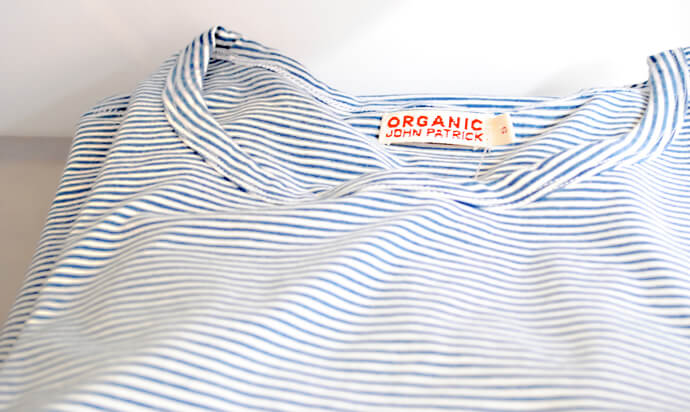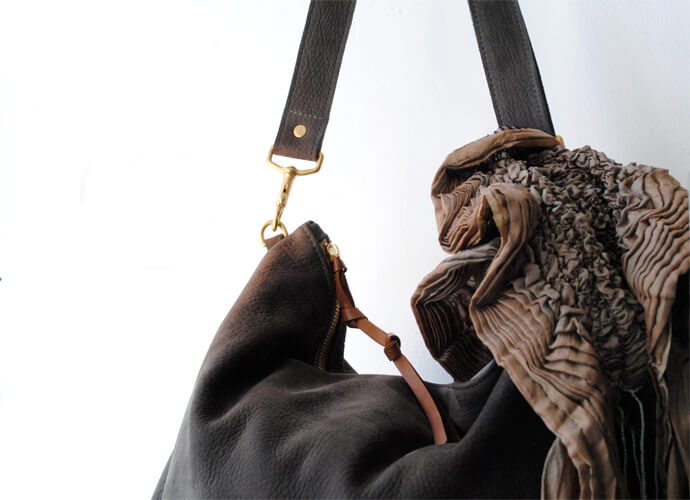 JD: I am very interested in that conversation that occurs. As someone who interfaces with the customers a lot — how do they react to ethical fashion, which is only now a growing concept.
SA: They love to hear the story — almost everyone loves to hear a story. 'People love to be able to tell the story of sustainability. Actually 9.8 out of 10 people who buy from the store love to hear that.
You want to make sure that they are open to having that conversation. So there are times that people are so excited, most of the time poeple are so excited. And certainly I have so many wonderful return customers that come back, and have very much changed the way that they buy things because of our shop.
And so their shopping patterns change, like they are building wardrobes from our shop. They are buying really classic pieces, and accessorizing beautifully with pieces by Natalie Frigo or great scarves by this fair-trade company that we work with, vegetable dyed Argentinean belts. Or they are buying a great blazer by Feral Childe or a perfect cashmere marino wool blend sweater by Organic by John Patrick, and they are really building this wardrobe.
Other people just really don't care.
And they just don't and we just have to be respectful that they don't want to have that conversation. And there is a lot of people that go into the store and they dont want to be bothered with anything. And those people, if they like what they are buying at our shop and they are enjoying the experience of wearing it, they are going to come back. And the more they come back, the more open they are going to be to having that conversation.
Is ethical fashion for everyone? No. It is not. And you have to really have to have your heart in the right place to really understand that what is happening to the planet and the people of the world is devastating communities. Is devastating our planet
and some people really just don't care. They don't vote in a way that supports the planet and so they aren't going to want to have the conversation they might just want to consume. And also, our store is not for everyone.
At the end of the day, we always want to be welcoming no matter who you are and if you want to talk about it we are here to talk about it, but it is very obvious when you walk into our shop there is a different charge in there. It is a beautiful shop but it is unique.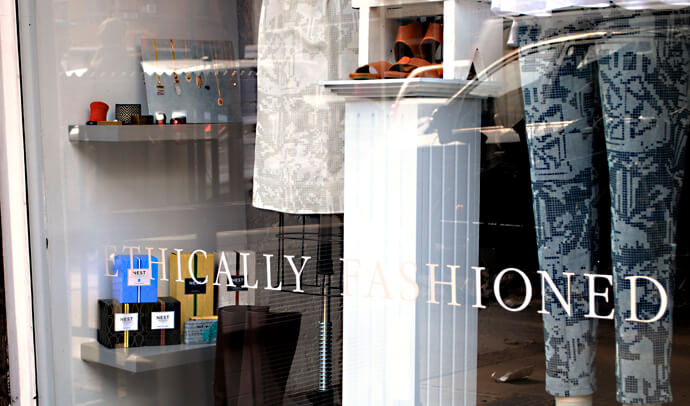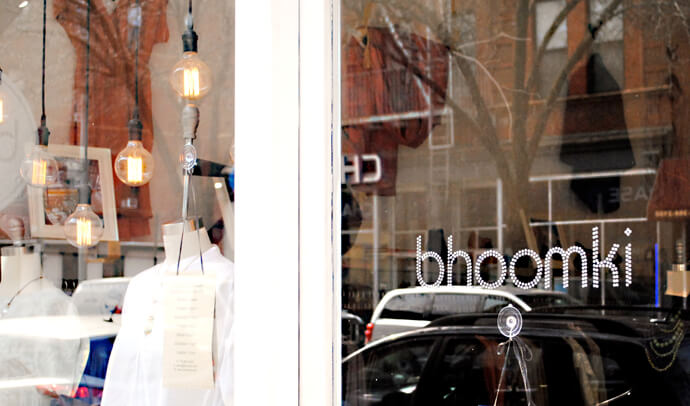 Bhoomki; 158 5th Avenue; Brooklyn, NY 11217
Tues – Fri, 12 – 7 pm; Sat 11am – 7pm; Sun 12 – 6pm