Meet the mother of all S&E (sustainable & ethics) fashion magazines, SIX. SIX's glossy pages might disguise itself as your average fashion-forward magazine, but take a closer look — within the edgy + smart editorials and you will find today's top ethical and sustainable fashion. Truly the future, SIX magazine is a keen marketing tool celebrating the aesthetics of a new luxury; S&E fashion.
Editorial shoots are packed with inspirational spreads ranging from mysterious to high-fashion to fantasy to bohemian. Product highlights tell the story of how products were made, and their consideration to the communities and environments who craft them. And designer interviews showcase the most forward thinking aware fashion designers today.
Our aim is to promote the image of sustainably and ethically created products to the fashion consumer, to showcase that the S&E fashion has gone as far from organic sweat pants of early 2000s as it possibly could in this short time.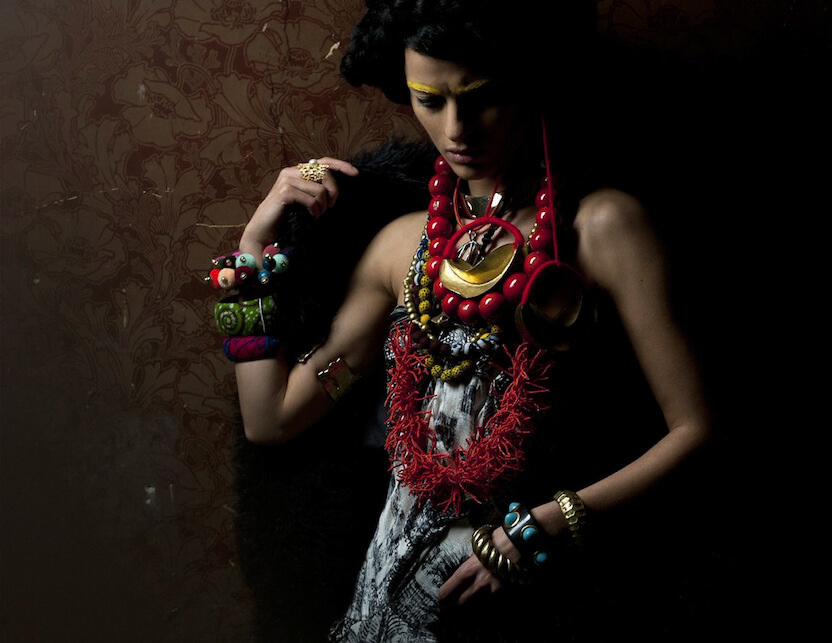 We caught up with the amazing and talented Alina Rätsep, founder of SIX magazine, to get inside pages of what she is calling the sixth sense of fashion.
Explain the inspiration behind the SIX magazine project.
SIX was born the night after I was first introduced to the sustainable fashion world in London in February 2010. I was invited to come to Ada Zanditon catwalk show afterparty – Ada being one of the most successful ethical fashion designers in the UK – and was amazed to meet all the people involved in the S&E (Sustainable & Ethical) fashion niche. And truly, it was a niche at the time. Contagiously passionate about ethics and sustainability, but more so about changing the fashion industry for the better – this exclusive group of guys and gals was a revelation to me. I have never met this segment of the population before, and that night I was thrown into the middle of the sustainable fashion network in London.
The next morning I woke up with a decision in my mind – that there needs to be a publication that covers sustainable fashion, in a fashion-forward way. The more I researched what was already out there (which was very little, and very organic-cotton-sweat-pants-oriented), the more I was inspired to start SIX (i.e "SIXth sense of fashion"), which was to be a fashion magazine first and foremost, such as Elle or Dazed&Confused, but would exclusively cover brands that create sustainably and ethically, yet with the philosophy that fashion should always be fashionable.
There is no way we can create a positive change in the fashion industry if the fashion consumer wouldn't touch sustainable design because of its 'hippy' image, when all marketers know that first and foremost you have to create an appealing image for your target audience. And so SIX was born to be that marketing tool. A lot has changed since, and that point of view is now universally promoted – which had a great impact on the S&E fashion world out there. These days you find real fashion gems with a great story behind them.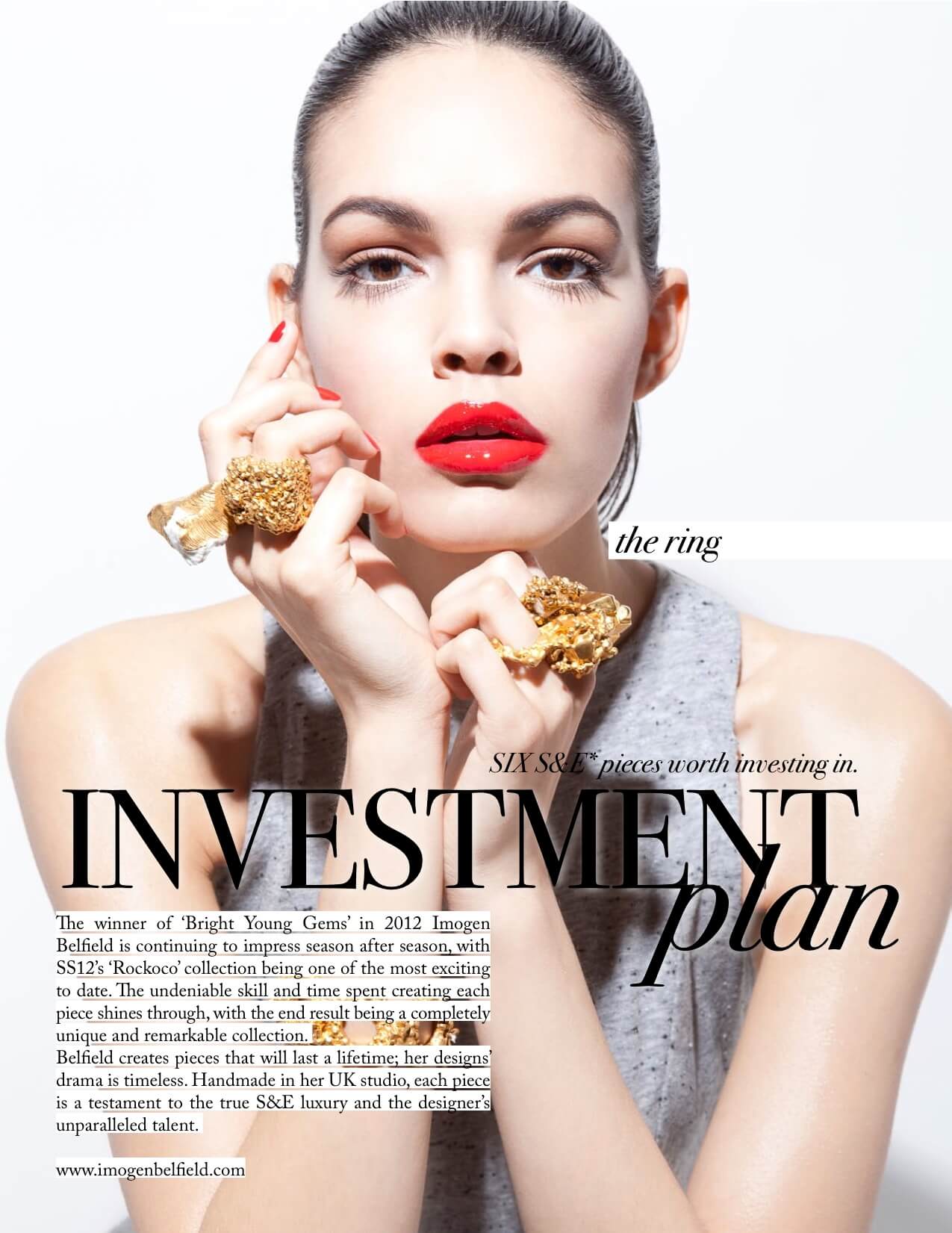 What issues are highlighted in SIX magazine?
SIX is a fashion magazine that covers brands with a story, be it helping local communities, reviving forgotten artisanal techniques, working with sustainable materials or simply creating everything by hand in a little studio in Brooklyn or Beijing. Our philosophy is to showcase the beauty of the design first, and have the information about S&E credits of the brand or product available as an extra story, the 'behind-the-scenes.' Our aim is to promote the image of sustainably and ethially created products to the fashion consumer, to showcase that the S&E fashion has gone as far from organic sweat pants of early 2000s as it possibly could in this short time.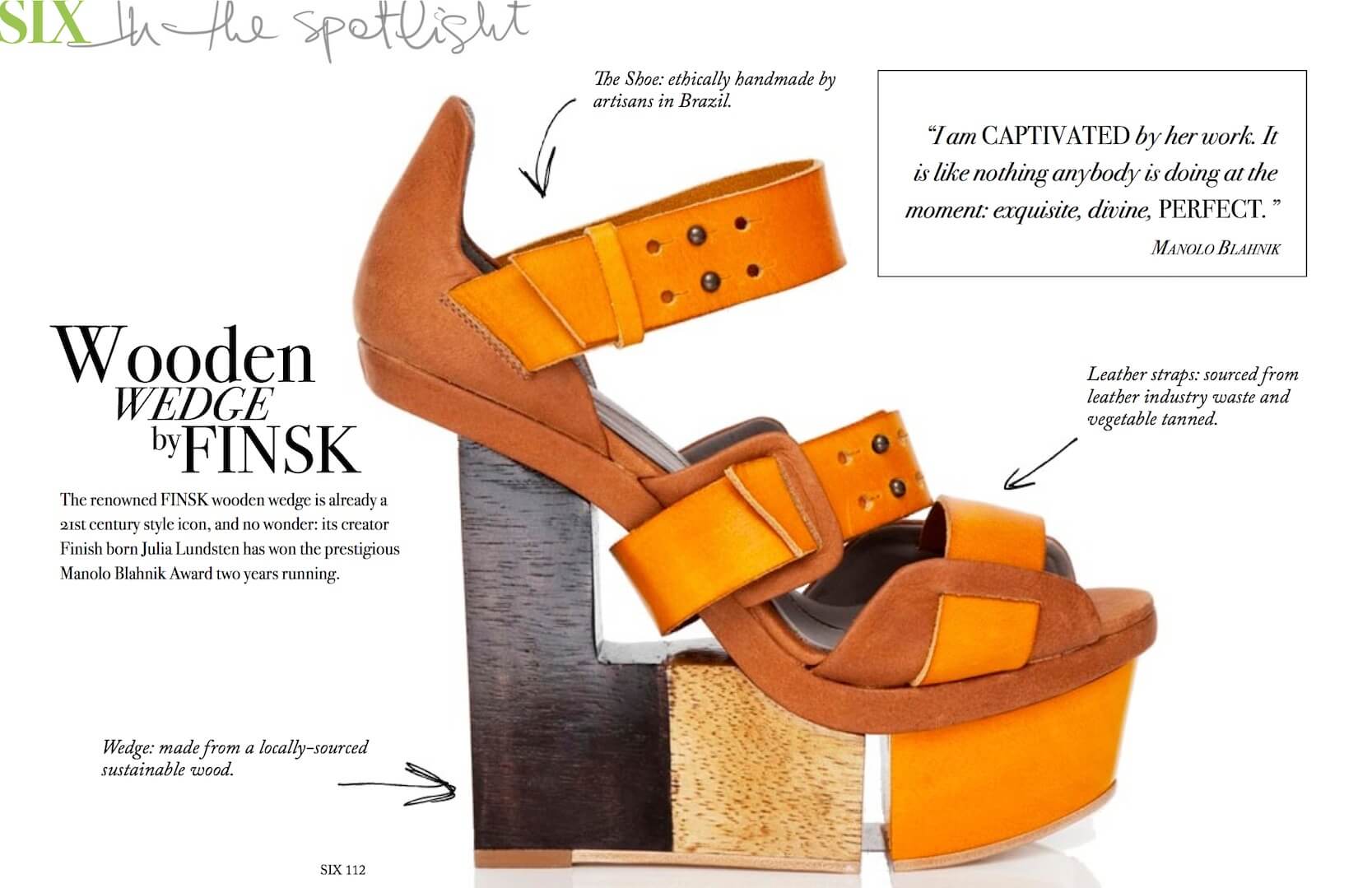 In three words, describe SIX's aesthetic.
Style, craftsmanship, meaning.
What is sustainability to you?
Sustainability is the way of thinking. It's in the aftermath of a purchase, it's in how much water you boil for your morning tea to then dump the rest back into the sink, it's in the decisions we make when we are at the supermarket buying plastic packets of candy with each candy inside individually wrapped in more plastic. Sustainability is in small things. It's not so much whether or not you have a solar panel on your roof (by the way, if you do – AWESOME, I want one), and it's not whether or not you buy only sustainable goods either. You can buy a sustainably-made dress and send it to a landfill within a few months. We have aquired a lot of bad habits that are hard to shake off, and not everyone is ready to make an effort to change the way they do things. Spend a little more money on things that will last longer, cut down on buying junk, change your eating habits, choose organic local produce, etc. etc. For me, sustainability is acting responsibility toward your immediate environment first, and toward the people you are leaving this planet to after you are gone.
What is your personal motto?
My motto has nothing to do with sustainability, I'm afraid! But it does clarify why someone would establish a venture such as an online sustainable fashion magazine with little potential to make money in a short run and a LOT of hard work to be put in to get anywhere at all on the mission to change the world. It goes – "Certainty of death, little chance of success – what are we waiting for?" By Gimli, Lord Of The Rings. My other best loved phrase is, "Outside of a dog, a book is a man's best friend. Inside of a dog, it's too dark to read."
Where can people find SIX magazine?
We are currently finishing our very first iPad app, and will be available from Apple AppStore in April with our "China" issue. The plan is then to expand to iPhone and Android formats, which should be available before August.