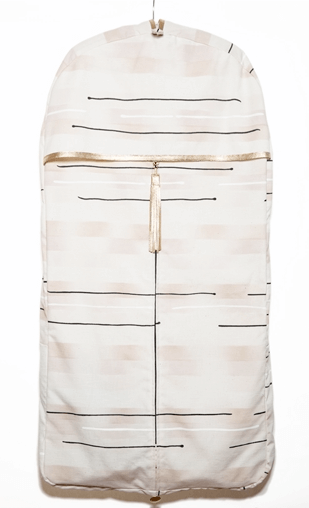 Protecting your garments to make them last is as important as buying to your style.
As we tackle the task of cleaning out our own closet this Labor Day weekend, we are looking at way to keep our clothes safe.
And what better way than these beautiful upcycled garment bags by Jendarling.
Made in California using 100% vintage cotton, and tags made from chromium-free vegetable tanned leather (!), we are loving these Jendarling garment bags. They fit up to five articles are clothing and keep them safe from moth attacks or unwanted wrinkling. Plus, they are great for travel too!
Make it last.