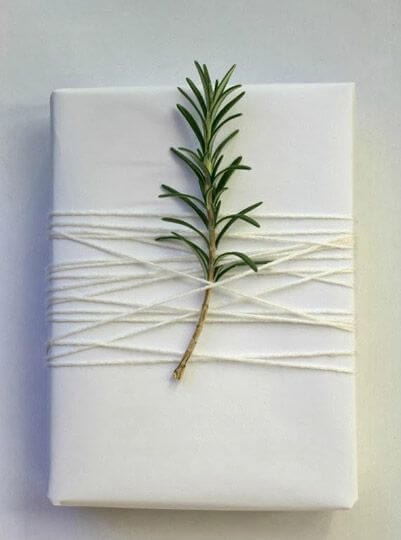 The older I get, the more the holidays excite me again. The tradition of gift giving and meal sharing coupled with being near those we love is a special pause I am really looking forward to. For me, it's a time to get together and let go of all other static in our lives and just enjoy the company.
Over the last two years, since I've been on path to buy ethically and 'buy better' (thank you Vivienne Westwood for that universal meme that never gets old) with it, gift giving is also more meaningful. I put more time into the people on my list. And for me, the best way I love to show that is through the presentation. Presentation is the cherry on top – or in this case literally the ribbon that ties it all together.
As I gathered inspiration from around the web for my own holiday wrapping, I came across these eight elegant ideas. I hope you are as inspired as I am + have a lovely holiday season
xo juliette
1. Le Fork originally intended this wrapping post for 'bridesmaids gift,' but the idea fits for any gift giving. In natural brown boxes and large twine, she just added a little branch to 'liven' it up.
2. Neutral packing paper in white and natural, this also incorporates a piece of a branch (already my favorite effect i'm seeing). For the gold tag, just cut a circle from a piece and paper and go to town on the glitter and glue. It might be easy to write on the back of the circle before you glitter the front side.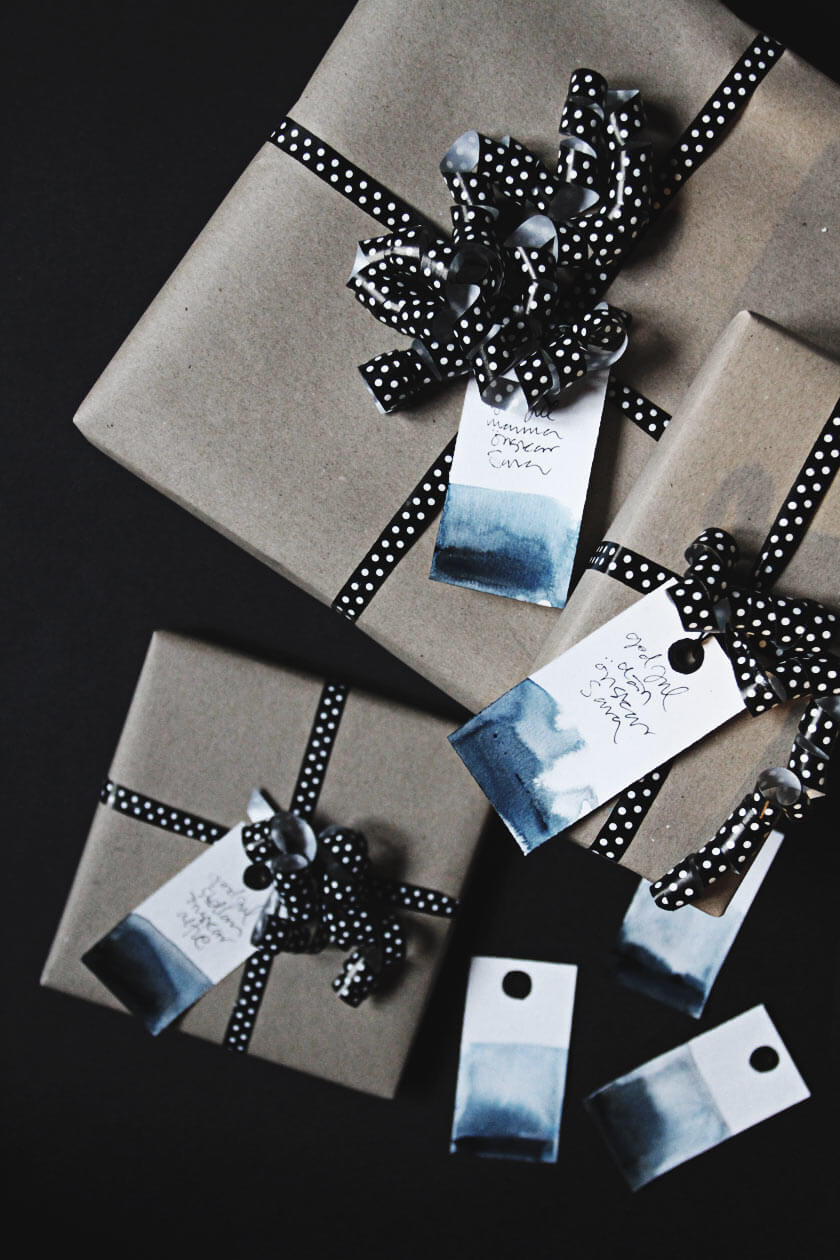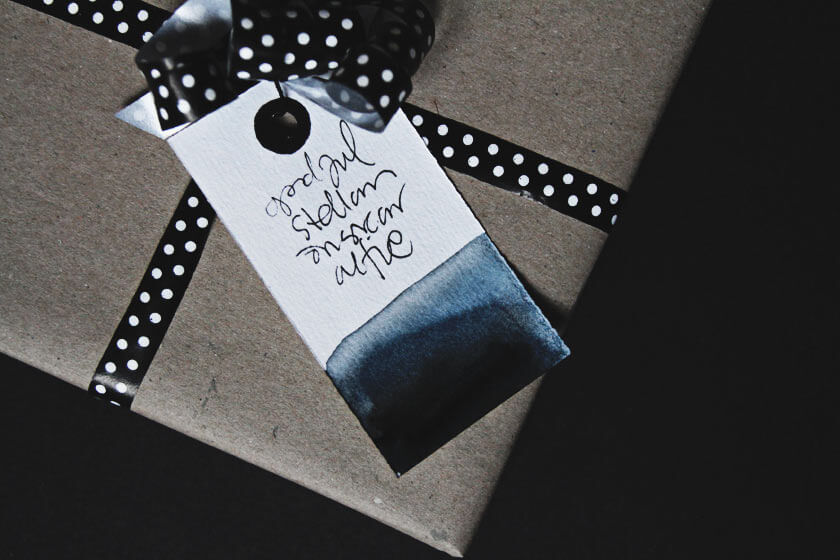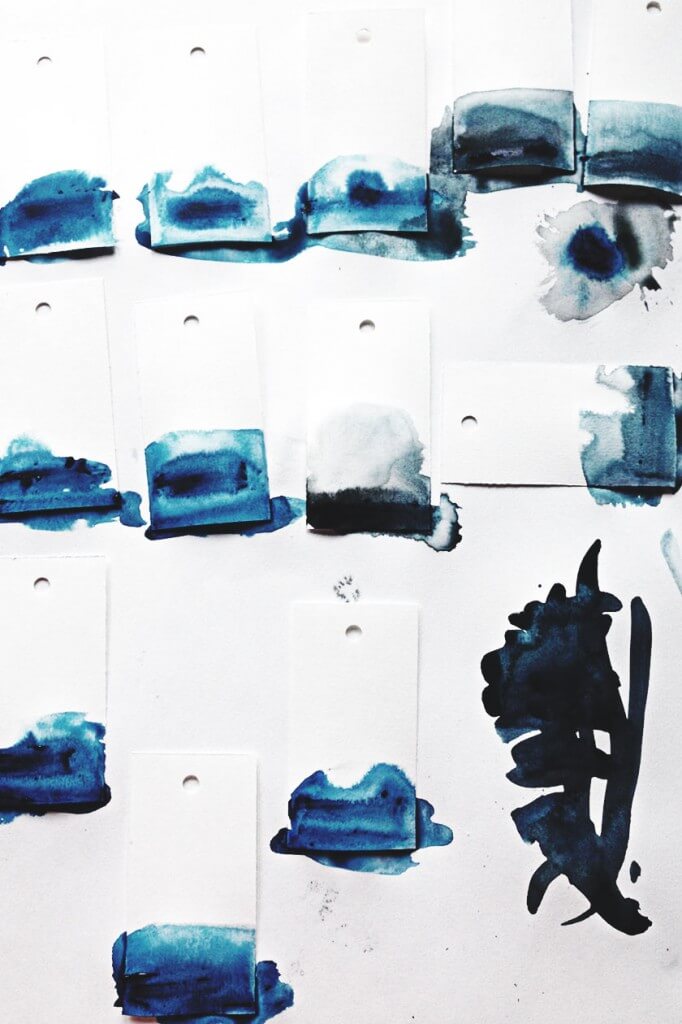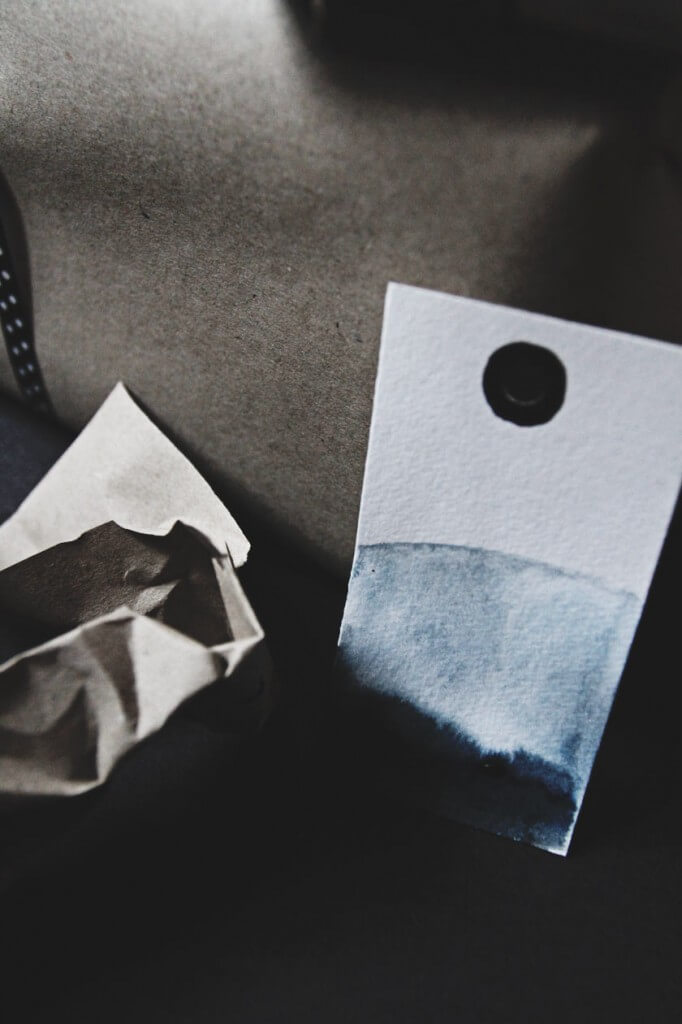 3. These tags were designed by swedish blogger Sara Woodrow, so don't expect to understand much of their script. I really love the deep to light blue handmade watercolor tags. Seems really simple! and don't worry about messing up with this one – here chaotic order is queen.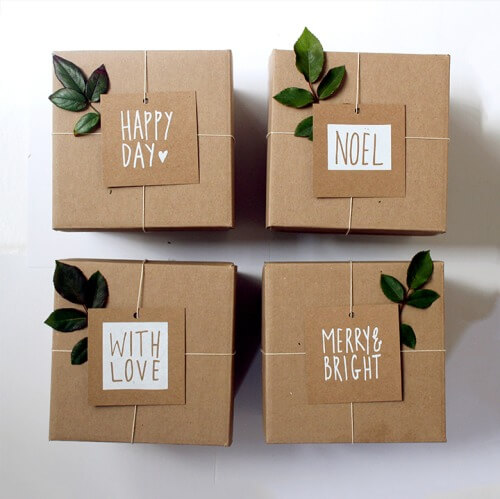 4. clean + neat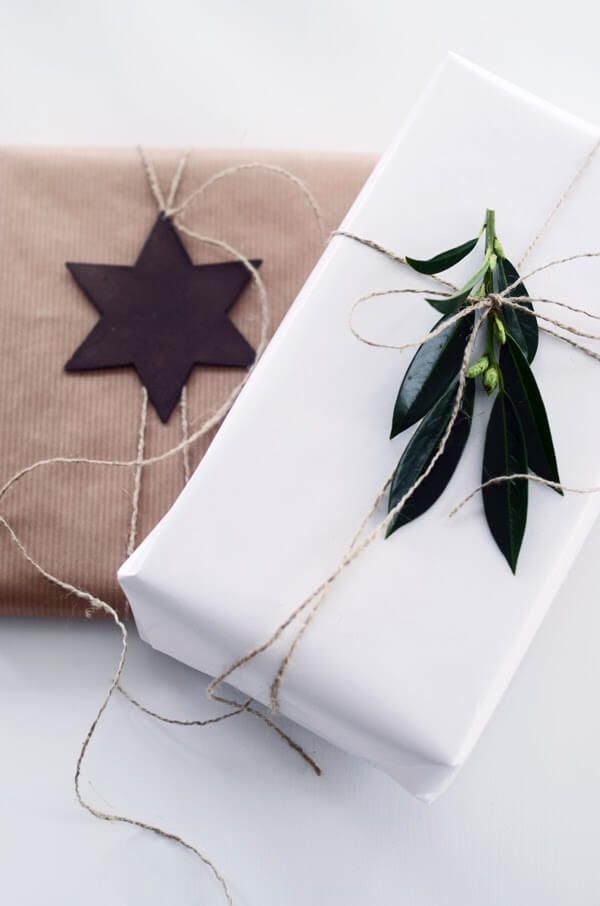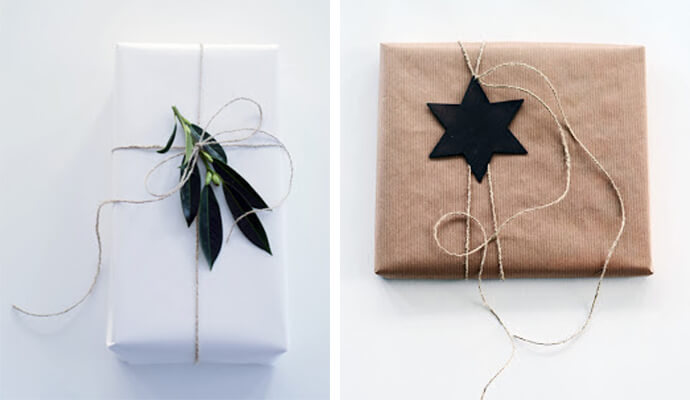 5. again with the simple paper, twine and branch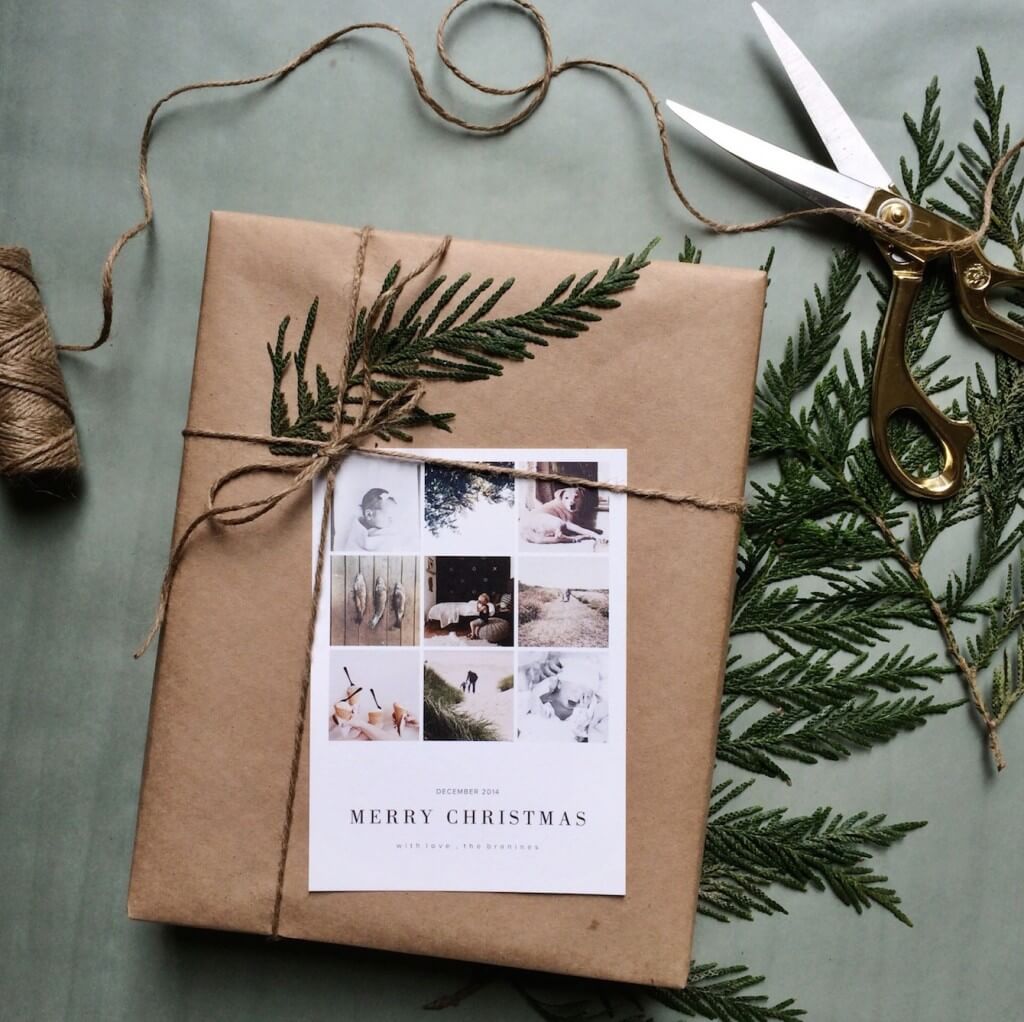 6. Use your christmas cards as the tags or print out square photos from throughout the year and attached to the packaging for a personalized touch.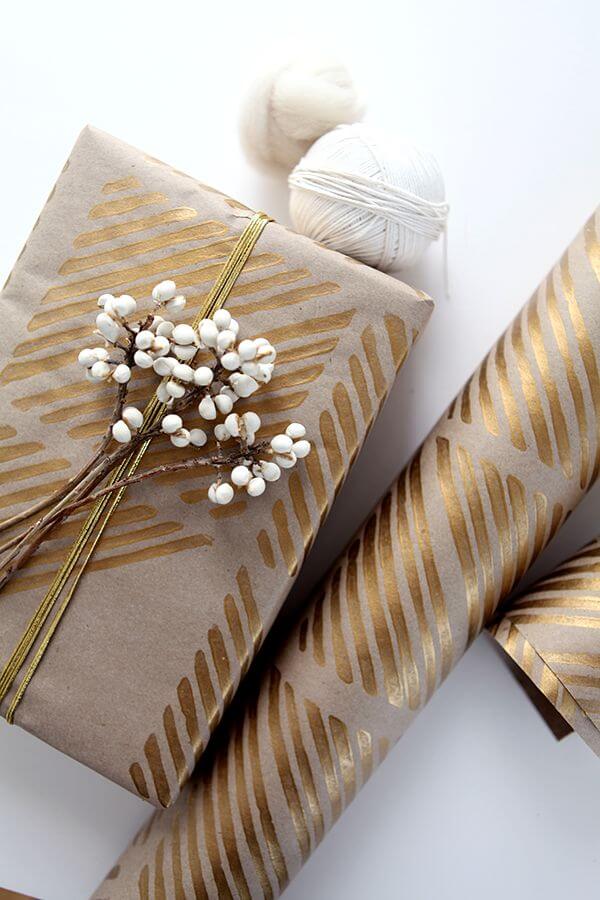 7. A little on the more complicated end, here Emma Dime block printed a roll of brown packing paper. A lovely Midas touch.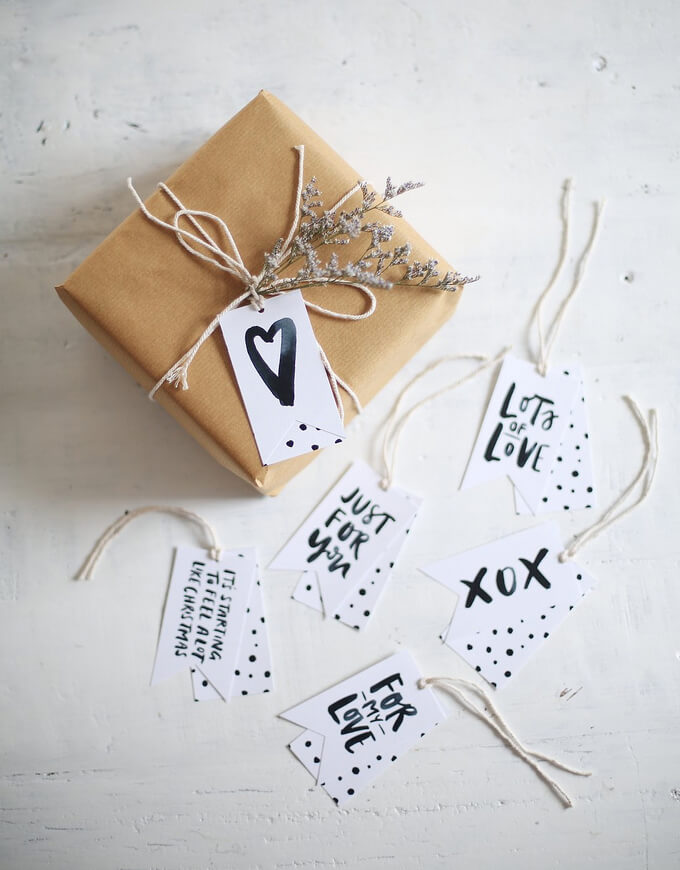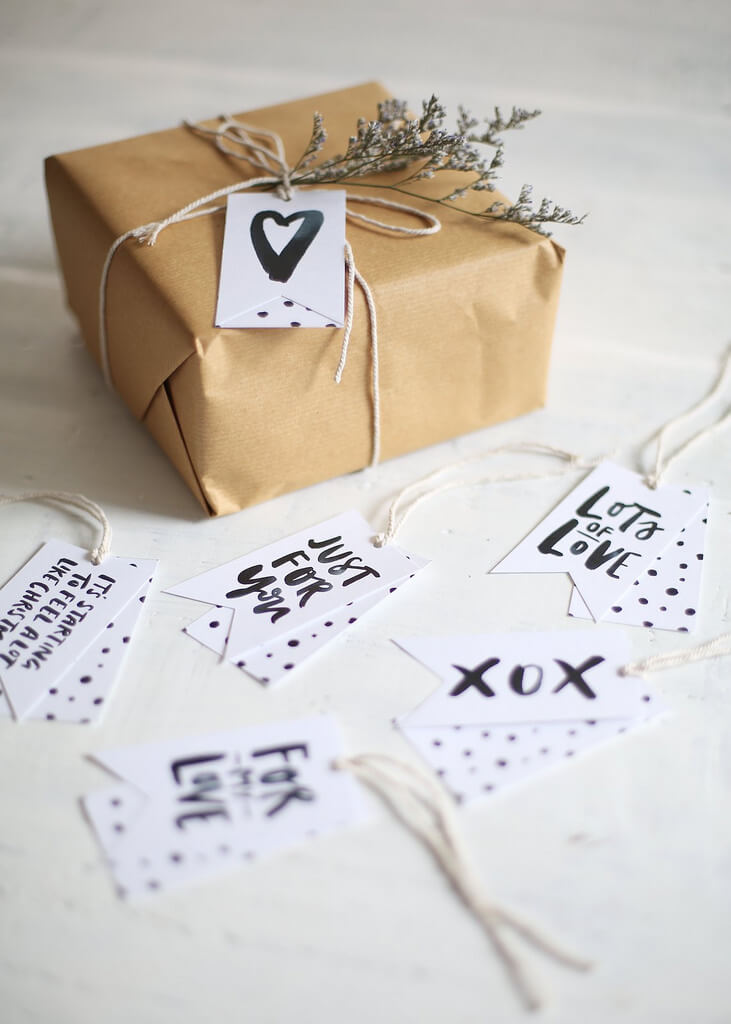 8. This gift wrap is mainly about the free and printable tags– available for download at a Pair & a Spare.
Telva / LeFork / Elisabeth Heier / Sara Woodrow / cboheme / Home by Linn / Artifact Uprising / Emma Dime / A Pair and a Spare