Elkebana is the first 'wall trophy' suitable for vegans, or really anyone taken back by the og. Inspired by "ikebana", the ancient Japanese art of harmonious floral compositions, Elkebana challenges the idea of traditional wall mounts.
Designed by Fabio Milito and developed by Paula Studios, Elkebana was born as an idea of a personalizable wall arrangement for plant lovers. After our Elkebana concept pictures quickly went viral receiving over 10 000 likes, this collaborative effort is finally been realized through production.
You just need flowers and imagination.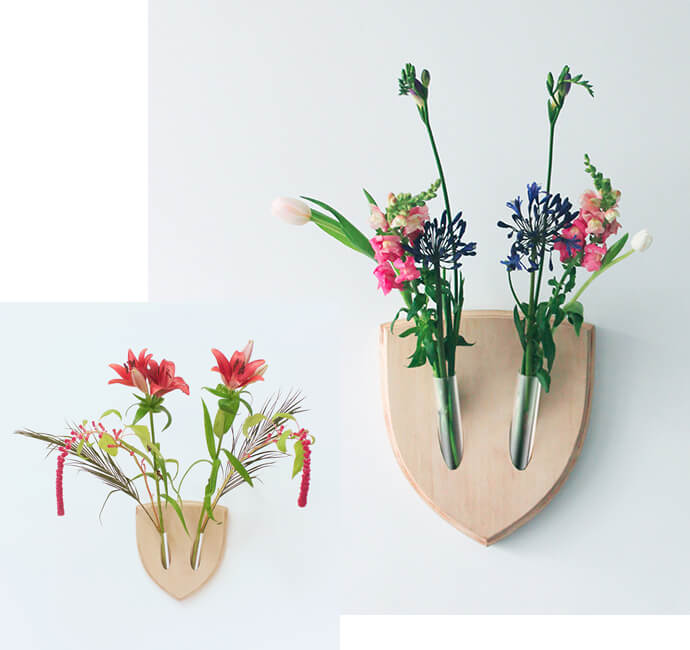 Each Elkebana is not only animal-friendly, but is unique and handmade in Italy. Made of high quality birch plywood, solid walnut, solid oak or cork shield, the wall mounts hold the botanical arrangements in the two handblown glass vases. Elkebana allows the user to arrange a composition of their own, resulting in an ever-changing, colorful creature. Elkebana is created with the hope of transforming the traditional wall taxidermy into a vegan and sustainable wall arrangement.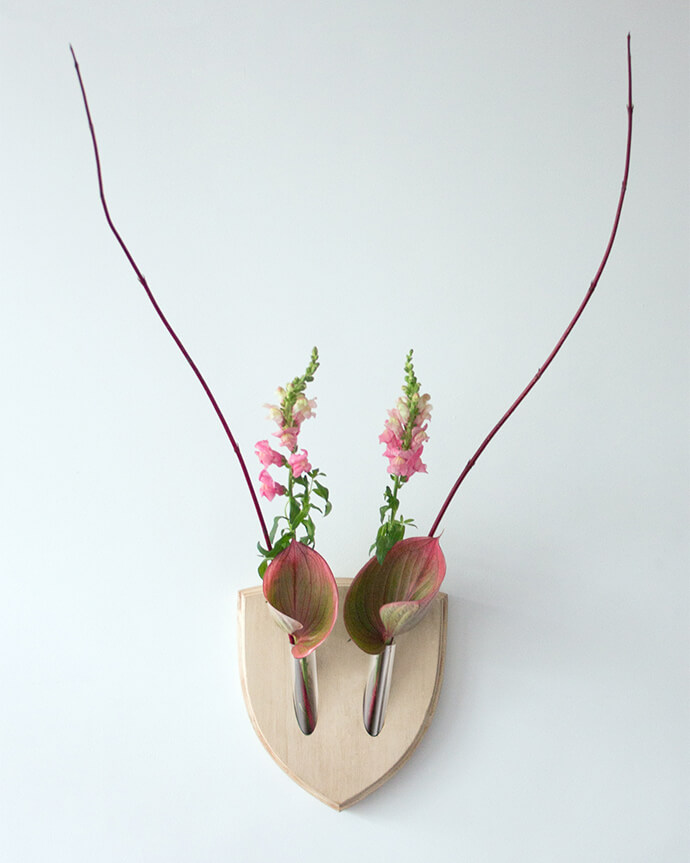 HOW IT'S MADE
ELKEBANA is made of one natural look wooden shield and two transparent hand-worked glass vases, both extractable, washable and replaceable in case of breakage. All ELKEBANA are different and hand-made in Italy with quality birch 4cm think plywood and blown glass.