Micaela Greg's modern geometric patterns and undeniable quality are bound to keep you cozy and styling this winter. The San Francisco-based sisters, Karen and Marie Potesta, design and produce beautiful knitwear right in their SF studio. By using the finest Italian yarns, patternmaking expertise and simple silhouettes their knitwear is full of both "artful quality and boyish cool aesthetic."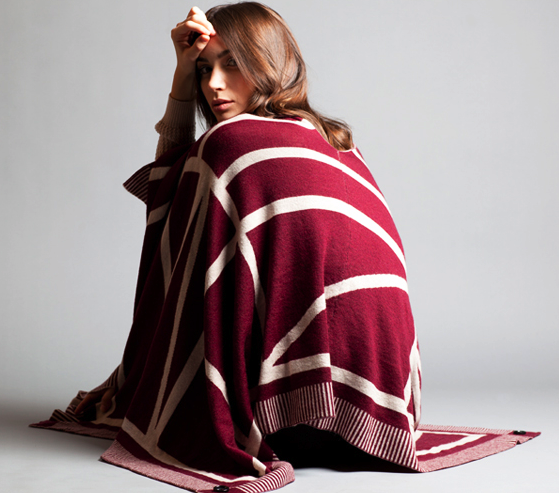 Both the sisters were pulled toward creative work throughout their lives from the influence of their grandparents where they "inherited a love for meticulous craft and innovation." The sister-duo decided to launch their label, Micaela Greg, in 2009 after winning the prestigious Avant Guard Award at Gen Arts' International Styles Competition.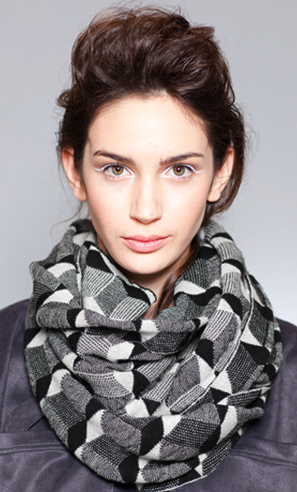 The geometric prints for their AW 2012 line were inspired by "iconic images of art deco skylines and ideas of a gleaming metropolis."
"Our goal is to bring well-designed and high quality products to market so we design to compliment the customers' passion for individuality and personal style."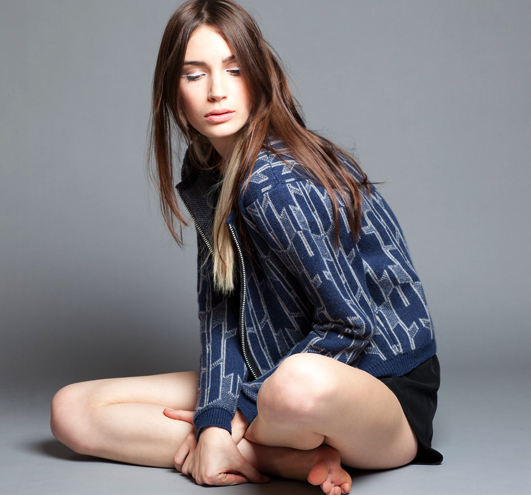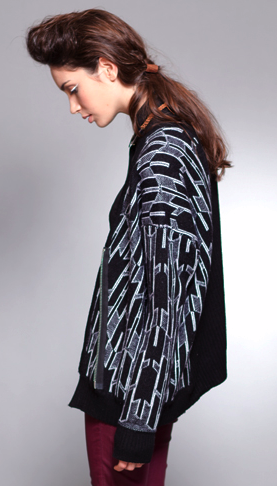 Check out their Autumn/Winter Collection here.