Fair Trade, not aid: "We use fashion as a vehicle out of poverty, at the same time fulfilling fashion's desire to be more fair," says the Ethical Fashion Initiative — a program run by the International Trade Center (a joint agency of the UN and WTO). The initiative is connecting artisans in the world's most margaznizalied communities within Africa and Haiti, with fashion's top labels for honest, authentic and visible ethical fashion.
"Everything we do is underwritten by solid economics and a strict code of ethics. While our production is 100% ethical and with a strong focus on environmental protection, this is not a niche "eco-fashion" project, instead a vast initiative reaching out to 7,000 artisans and across the world to fashion partners from Rome to Rio to Tokyo. We are truly local and global," says the Ethical Fashion Initiative.
In seeking this ethical authenticity, brands like Vivienne Westwood, Ilaria Venturini Fendi, and Stella McCartney, to name a few have already signed on as partners to the program.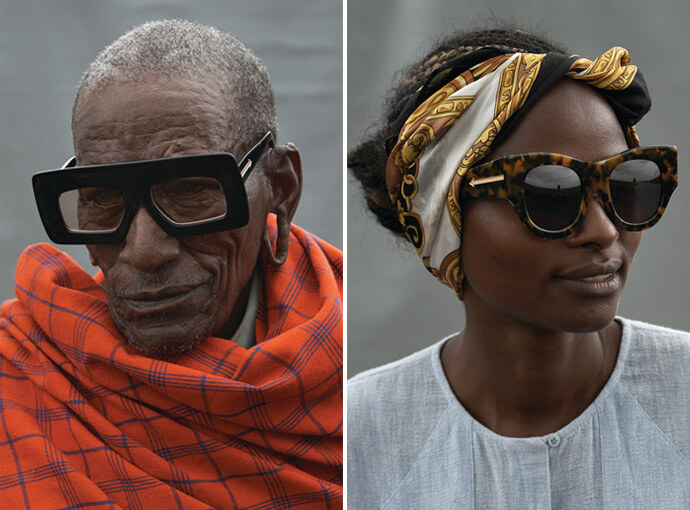 images from behind the scenes of the new Karen Walker Eyewear campaign, photographed by Derek Henderson and Tahir Karmali