Need a little vacation? We may have just found the perfect ingredient. Slip these under your work clothes and feel transported to a fresher, more freeing place all day long. Charini eco-lingerie is a graceful combination of the purest fabrics, hand crafted from start to finish for soft support. Lingerie is the garment we put closes to our bodies, so naturally we want the best to protect our delicate areas.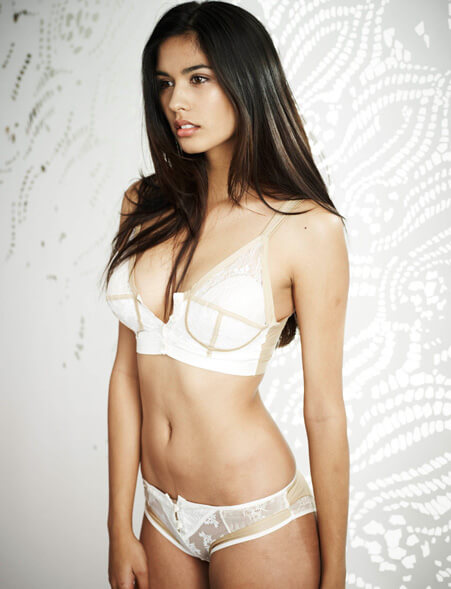 Charini Suriyage, Charini's founder, is committed to creating sensual lingerie by excluding elastics, plastics, harmful dying and metal–yup, all the bad stuff. Yeah we need support, but let's be real ladies, it doesn't have to be armor.
Suriyage designs for women who "value craft but don't sacrifice comfort." Sourcing all materials from Sri Lanka, her country of origin, and upholding to fair-trade policies by working closely with Sri Lankan communities, she masterfully creates sexy sustainable pieces.
The final product's delicate thoughtfulness starts at the beginning of the production process. Silk is handwoven (minimum waste and energy used through impeccable craftsmanship) and all lace is handmade using traditional Beeralu technique, a Portuguese-origin-technique, brought to Sri Lanka in the 16th century, that is time consuming but its intricate nature shines through. All buttons are hand crocheted using 100% bio-degradable fabric. And their no-waste policy ensures all fabric pieces are re-used.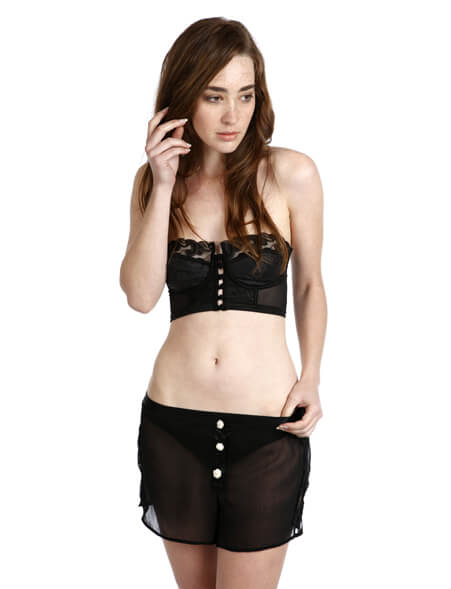 Made in the timeless lingerie colors of black and white, Charini's classic looks embody contemporary touches. At first, you may think these pieces are a little spendy, but they hold the true cost of luxury. Enjoy and feel transported.