Traveling the world has the power to awaken a person. For Liat Cohen, founder of the handmade accessory line, Tailfeathers Designs, she realized her own free spirit, and how to translate her spiritual transformation into a business.
We recently caught up with the beautiful + talented entrepreneur to talk about her attention to detail, inspiration and universal pieces of wisdom.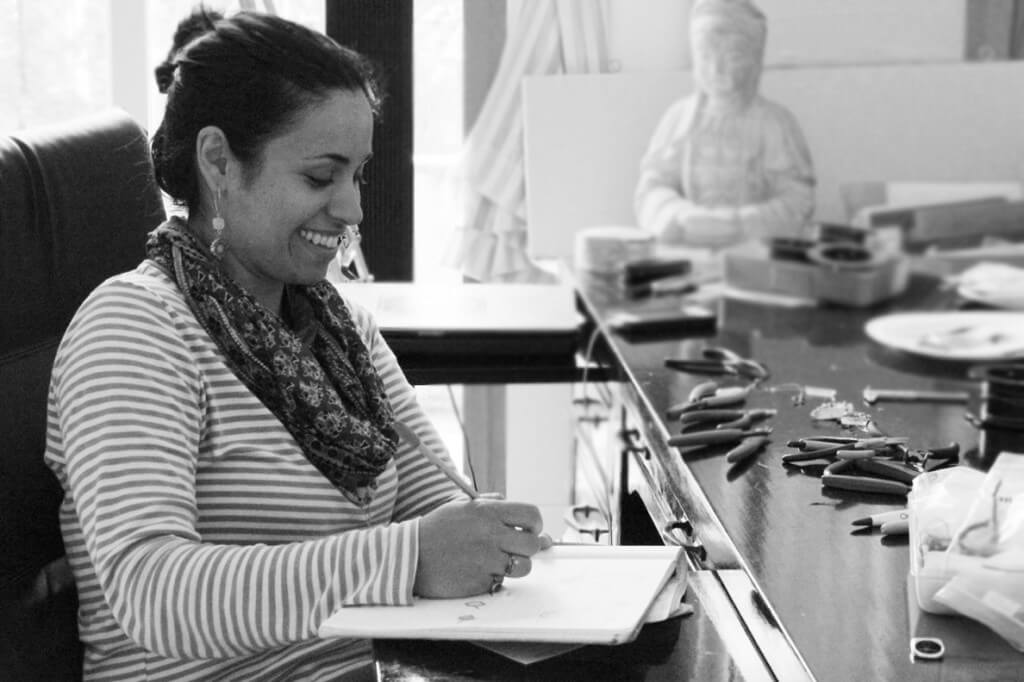 The classy + fabulous Coco Chanel found fashion in the skies; streets; the way we live. Where do you find your inspiration for Tailfeathers?
Each collection has been inspired by something in my life at that time and seeing the line evolve really tells the story of my evolution…
Tribal collection: inspired by my Gypsy world travels and burning man tribe
Interchangeable collection: finding stillness and meditation during major changing times
Maui Collection: inspired by beautiful mama Maui. I was 7 months pregnant when designing this collection
Maya collection: inspired by my daughter
Timeless/ Roots: finding gems that are truly timeless, and combining them in a way that felt timeless
What was the biggest hurdle you had to jump as a newbie?
The growing pains of going from designing as a hobby to making it a business and navigating through the bureaucracy that comes with that.
What is more important the product or the process?
Since all my designs are currently handcrafted, both are equally important.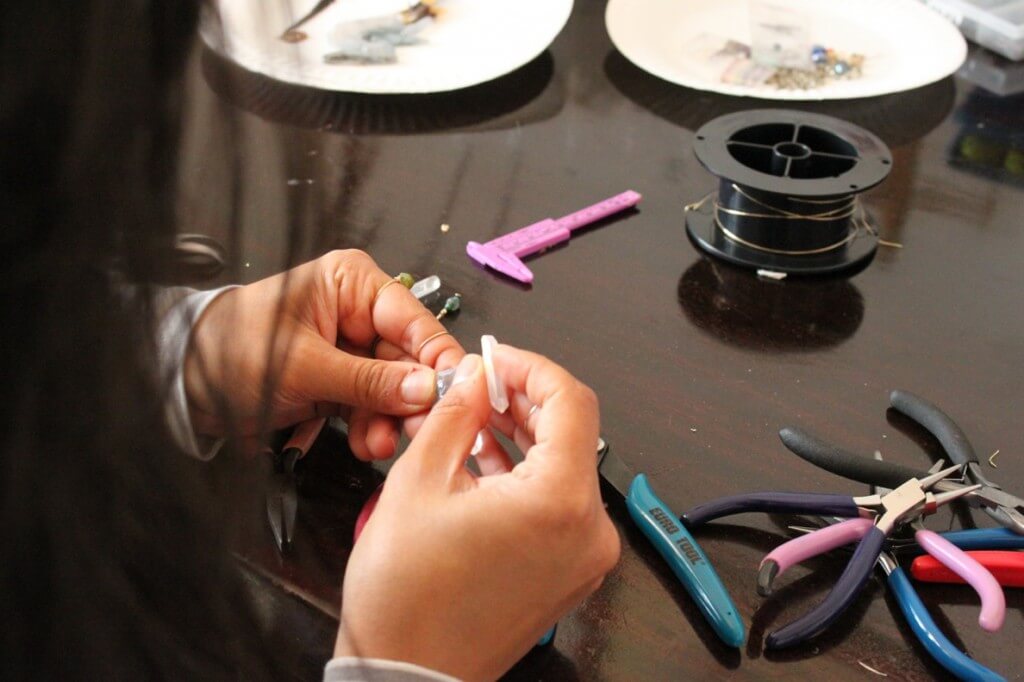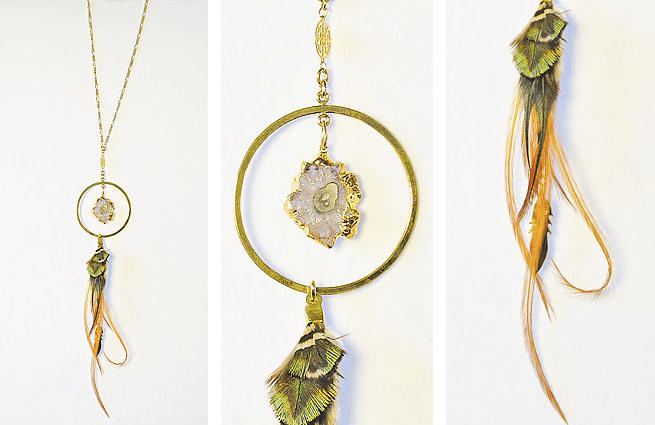 Who are three designers that inspire you?
I'm inspired by Dara and Ashley of Alkemie, Sharon of Chandally and Marie Lise Lachappelle.
What was the first piece of jewelry you designed? 


Feather earrings when I returned from burning man in 2009
What is currently on your mood board?
The ocean, the mountains, and the heavens. Also pictures of caves and jungles…all inspirations of whats to come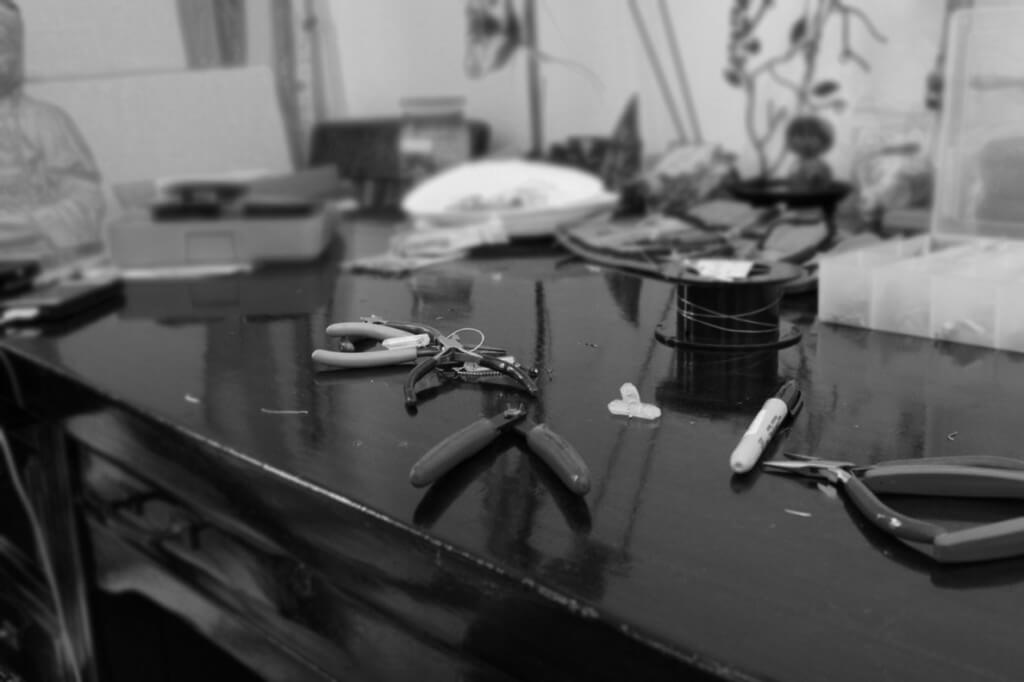 Describe your aesthetic in three words.
WHATEVER FEELS GOOD
but my company slogan is "Handmade with Love"
What does fashion mean to you?
To me fashion is a means of delivering a message, I feel that each product I make carries with it a story and each piece is designed with this intention in mind. My hope is that the intentions and blessings that are infused into the jewelry in the crafting process are felt and resonate when they are worn.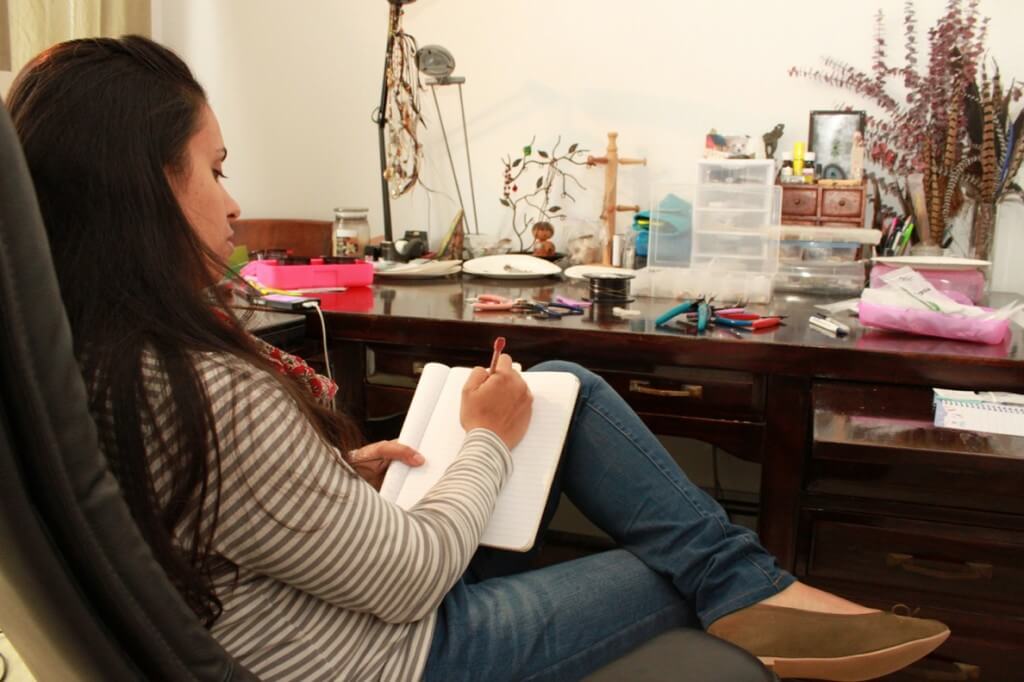 What would you tell the 20 year old version of yourself?
Step aside. quiet the mind, drop in, and let the creative force lead the way home…
Who would you dream of collaborating with live or dead?
I would love to collaborate with the designer Shinji Nakaba I think his attention to detail is absolutely genius
Who do you look up to right now?
My daughter. Even though she is shorter than me so technically she is looking up to me, she is my greatest teacher and best friend. Also my mom who always taught me to follow my heart. And finally to one of my greatest Muse's Barbara Kramer, co-founder of Designers & Agents who has such an amazing eye for detail and style. She has taught me so much about the world of fashion.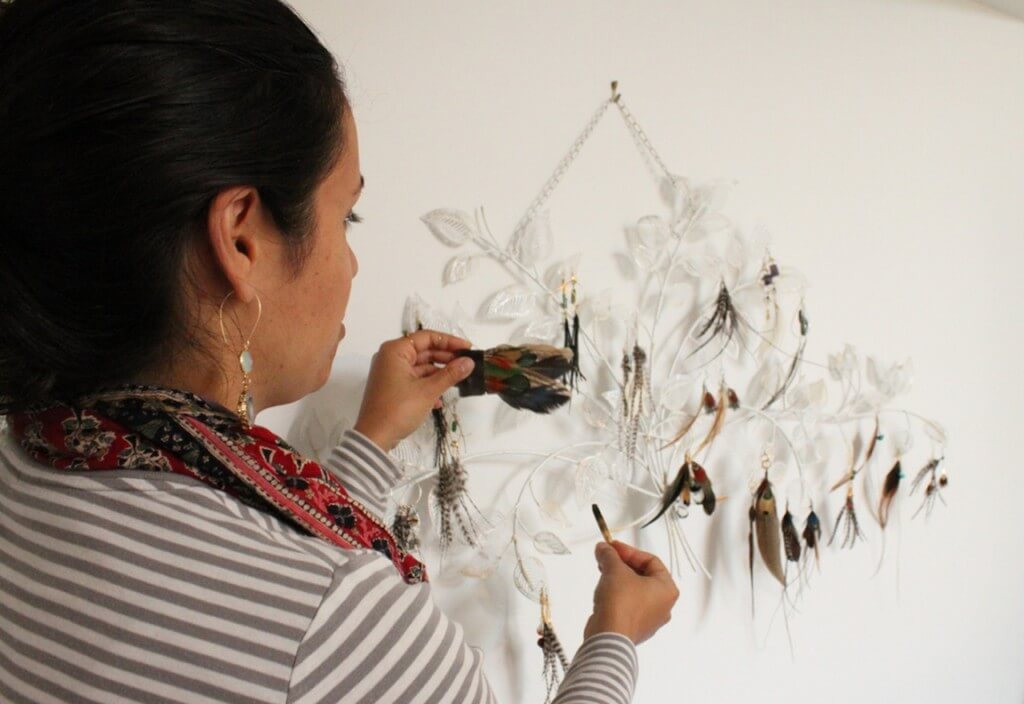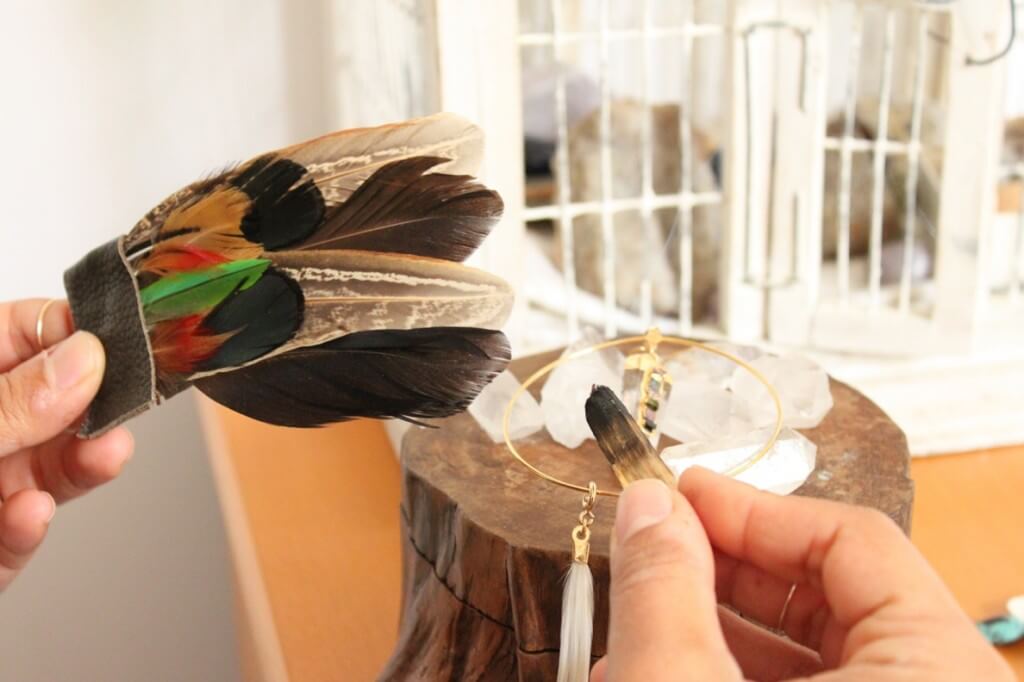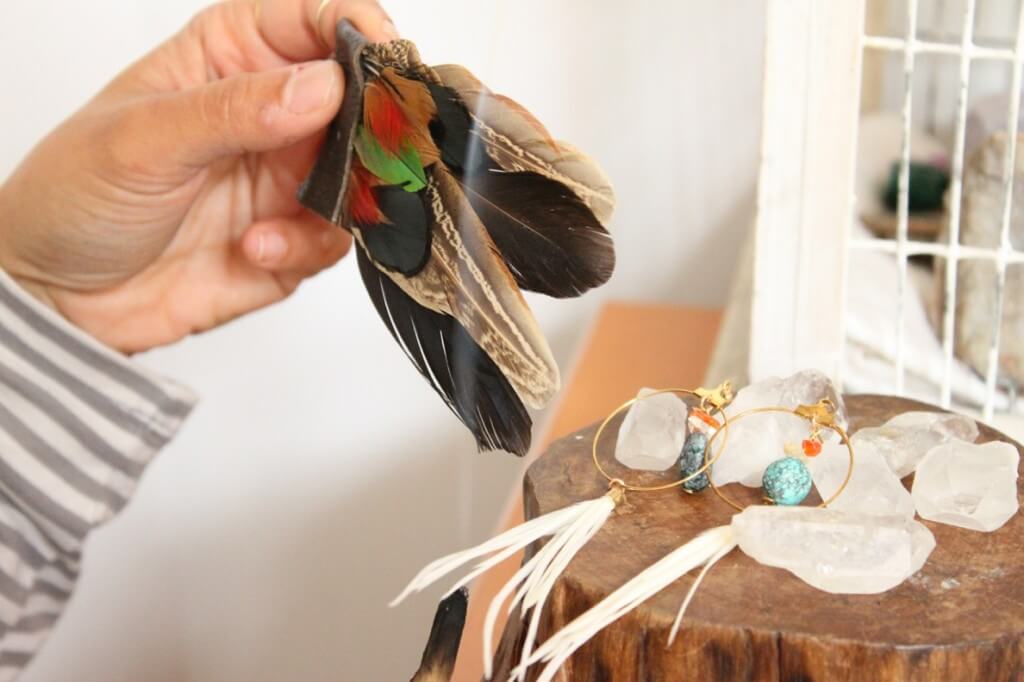 Liat blessing her jewelry
What's your personal mantra?


Gratitude leaves no room for negativity.
Love is the only truth that exists, the rest is all in your head…