In the long run there is only one truly sustainable kind of fashion — what you will wear forever. Garment's that are your individual style + fit your unique body. Sustainable Fashion isn't just organic.
It's tempting to think that you can buy a pair of shoes (as I did three years ago) made with 'sustainable materials.' For me, it was a pair of shoes with deer skin vegetable tanned leather, insole filled with flax seeds for extra comfort. When I wore them the other day, within three blocks I had blisters on the back of foot.
The Achilles heel of fashion: Shopping with an emotional desire and sometimes even rampage.
People are beginning to seek out real value. For some that means, rethinking their hierarchy of values–shopping without emotional connection: "Beyonce did the marketing for this" "I heard Emma Stone loves to shop at this store" "They've got a great sales section" "It's made in the US"
But above all make it last. Taking a step back and being patient to find the right product that nourishes the benefits of slow indulgences.
Follow this and you won't have to pass on pair of fancy flats you pretty much just bought.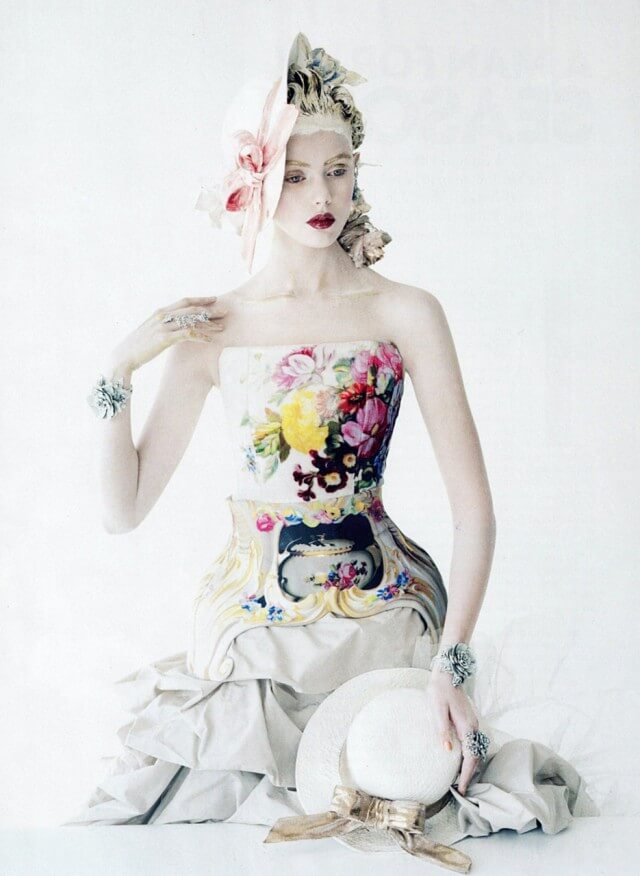 Image Photo Credit Tim Walker Photography