Fashion skyways connecting buildings? Runway shows in the street? This is not a glimpse into Karl Lagerfeld's dreams, but a new vision to strengthen NYC's Garment District and increase the number of locally designed and produced clothes in Mid-Town Manhattan.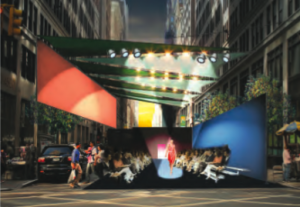 Since 2009, the Design Trust for Public Space in partnership with the Council of Fashion Designers of America (CFDA), has been working, like many others, to figure out what to do about the city's shrinking garment district. For New York to remain the fashion capital of the world, we had better start supporting and expanding the Garment District, which is already a vibrant cluster of designers, pattern makers, sewers, textile suppliers and even button manufacturers.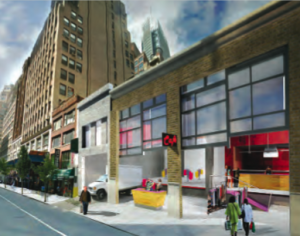 The collaboration between the Trust, a non-profit studying urban planning, and the CFDA, led to bold and progressive ideas published this week on how to revive the district. With a few key changes in zoning and land use regulations, the plan wants to implement ideas like expanding the Garment District, widen sidewalks, creating a NY Innovation Center, and planting more trees. They also hope launch a "NYC Made" marketing campaign for designers in the area which would offer tax credits, much like those given to the film industry.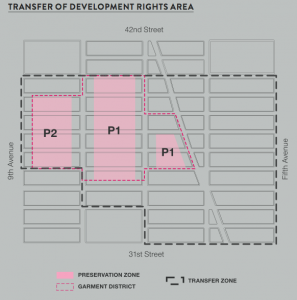 Even though in the past two decades 80% of manufacturing jobs in the US have been sent overseas, there are 270 factories already in full operation in the district, employing about 7,100 New Yorkers. Within a dense 40 firms per block, they contribute an estimated $2 billion annually to the city's economy.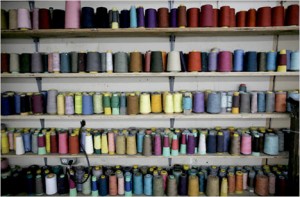 A recent study conducted by the NYC Economic Development Corporation found that the city's designers who relay on all their work to be conducted in the Garment District, produce clothes more quickly, with higher quality, and sometimes even as cheaply as they are produced overseas.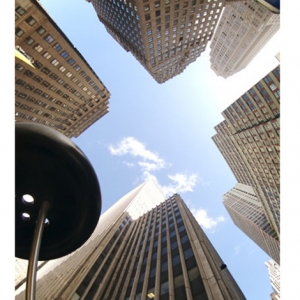 "By committing to these goals, New York City will redefine creative districts as a space for manufacturing–even in a densely-developed, mixed-use urban center–to support cutting-edge design, and as economic engines that provide opportunity not only for young, highly educated and trained professionals, but for all New Yorkers." You can read the full report here: "Making Mid-Town: A New Vision for a 21st Century Garment District in New York City".