In case you haven't heard, manufacturing is thriving right here in the heart of New York City. Last night's jam packed Made in NYC launch event, held at the fabulous Nanette Lepore showroom in NYC's garment district, gathered an incredible lineup of industry leaders to celebrate the launch of Made in NYC's new website and the hard work of local visionaries.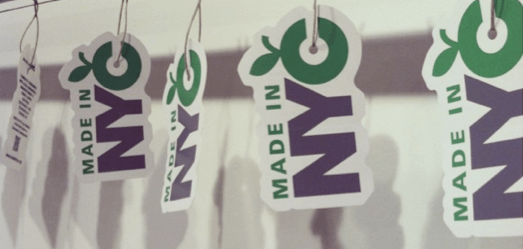 Made in NYC, an initiative of the Pratt Community Center for Development, connects consumers and creators with over 1,000 manufactures in New York City, and that number is growing each day. The diverse companies who create here believe in the strength of community, local jobs and goods made in the greatest city in the world. These people have worked extremely hard to their grow businesses at home–and they deserve a round of applause. Plus, they knew local manufacturing was sexy even before this weekend's NYT piece.
Last night's launch party, filled Lepore's showroom with unwavering entrepreneurs from all sectors of manufacturing in NYC–from Greengrasslife Inc, a vertical hydroponic wheatgrass company in the Bronx, to IceStone, creating counter tops from recycled glass in the Brooklyn Navy Yard–the range of local manufactures was unparalleled.
Among the mindful Made in NYC fashionistas in attendance were Celeste and Anthony Lilore, founders of Restore Clothing, Tara St. James founder of Study NY, Carrie Parry of her eponymous line, founders of Hanky Panky (Yes, Hanky Panky is Made in NYC ladies!), Yeohlee Teng, and of course the amazing Nanette Lepore.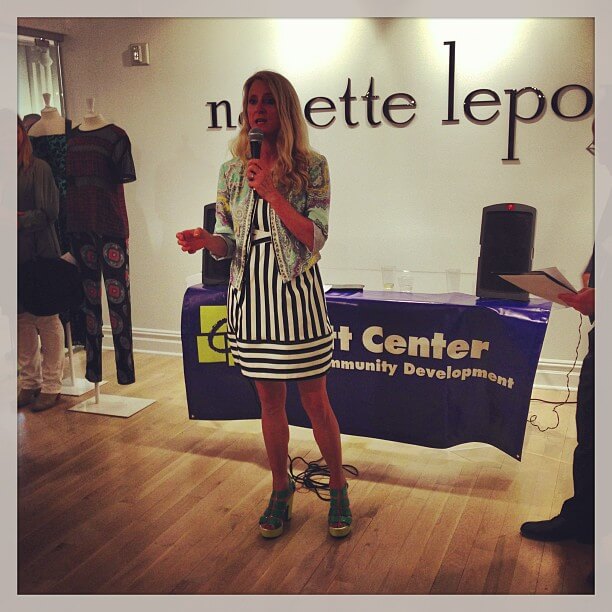 Nanette Lepore talking on the amazing creative force that is within New York City and the importance of local manufacturing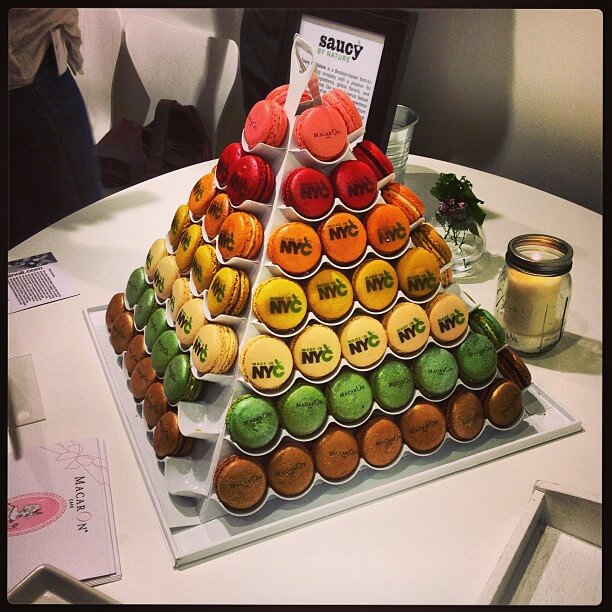 Saucy By Nature, a deliciously divine Park Slope farm to fork company, catered the event
Photo credits: Jocelyn Mak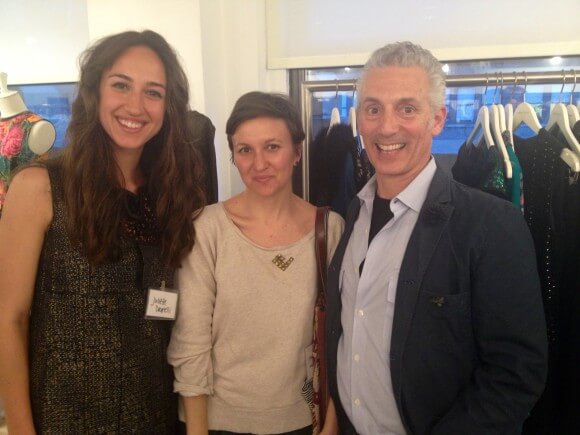 Juliette Donatelli, Tara St. James + Anthony Lilore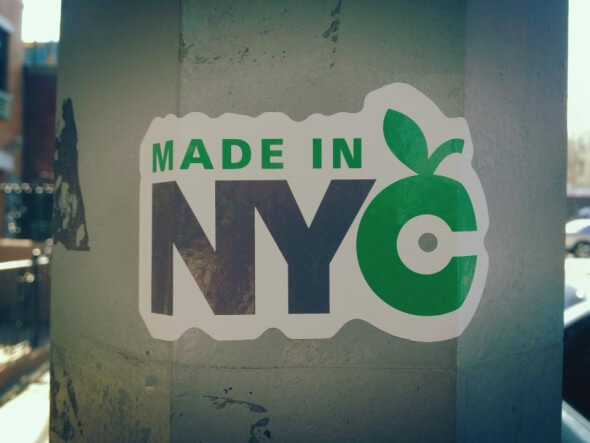 New Made in NYC hang tags, designed by Bob Bland, double as a sticker!
Photo credit: Bob Bland
Along side of Made in NYC's new website, was the simultaneous launch of their new hang tags, created by Bob Bland, CEO and founder of Manufacture New York, NYC's first hybrid fashion incubator and facility. The tags will be free for all designers producing garments in NYC. Plus, the tags cleverly double play as a sticker.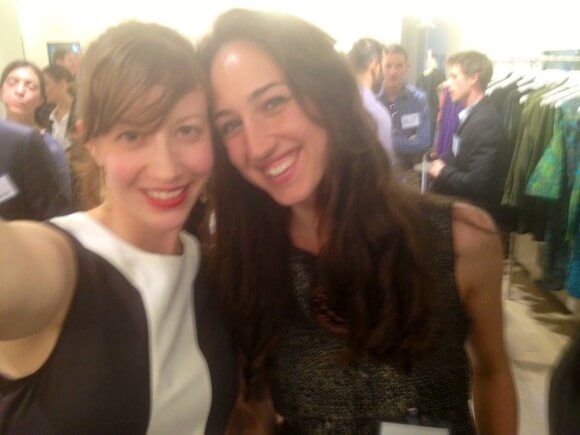 Bob Bland + Juliette Donatelli
Made in NYC is a force strengthening local manufacturing, and they are here to stay. Check out the newly designed website's playful format, and enjoy as you discover what you've been missing + who is producing what in the heart of NYC.