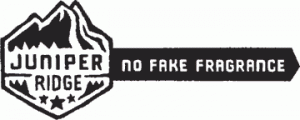 Real fragrance.
No chemicals.
100% real, plant-based fragrances.
No chemicals?–I've heard that before, you say. But Juniper Ridge is truly the only company in the world that can make this claim today. Over a hundred years ago, everyone could–every perfume house is Paris could have said that. But because Juniper Ridge uses pre industrial methods to bottle up the outdoor goodness (often distilled on site) they skip the petrochemical additives. Maybe you aren't impressed, but did you know, a single conventional fragrance can contain 200-600 individual chemicals!
The great people at Juniper Ridge are just avid hikers. They love the outdoors, and they've founda way to bring their passion into your home. Literally, they've bottled the outdoors. They have been at it for fifteen years, and now the secret is out.
Juniper Ridge scents are a sensory orgasm, bring you nostalgia–either in the form of childhood memories playing outdoors, or for me a specific camping trip.
When I got my first whiff of their Big Sur Cabin Spray, I was transported back to a fourth of July I spent camping on the edge of a small turn off of highway 1, nearly a mile above sea level, and took the picture below.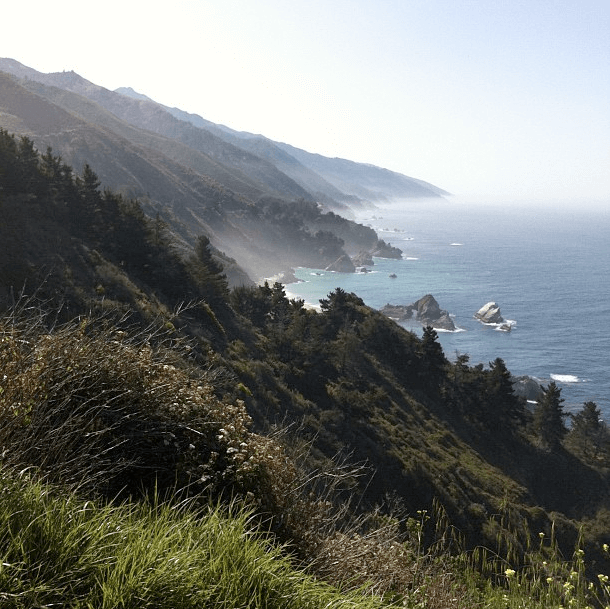 Juniper Ridge goes into natural area, like state reserves or private land, and helps to clear away debris on trails and land. They use everything they find–branches, mushrooms, grasses and flowers, distilling them down to bring you the scent of a specific location. They've bottles scents all along the Pacific Coast from Washington to Southern California, producing the scents in the mid-way headquarters in Oakland, California.
"It takes over 500 gallons of Redwood Trimmings to make a pint of aromatic oil."
We love the Yuba River Trail Crew Soap!
Be transported + find your favorite sent at their online shop.