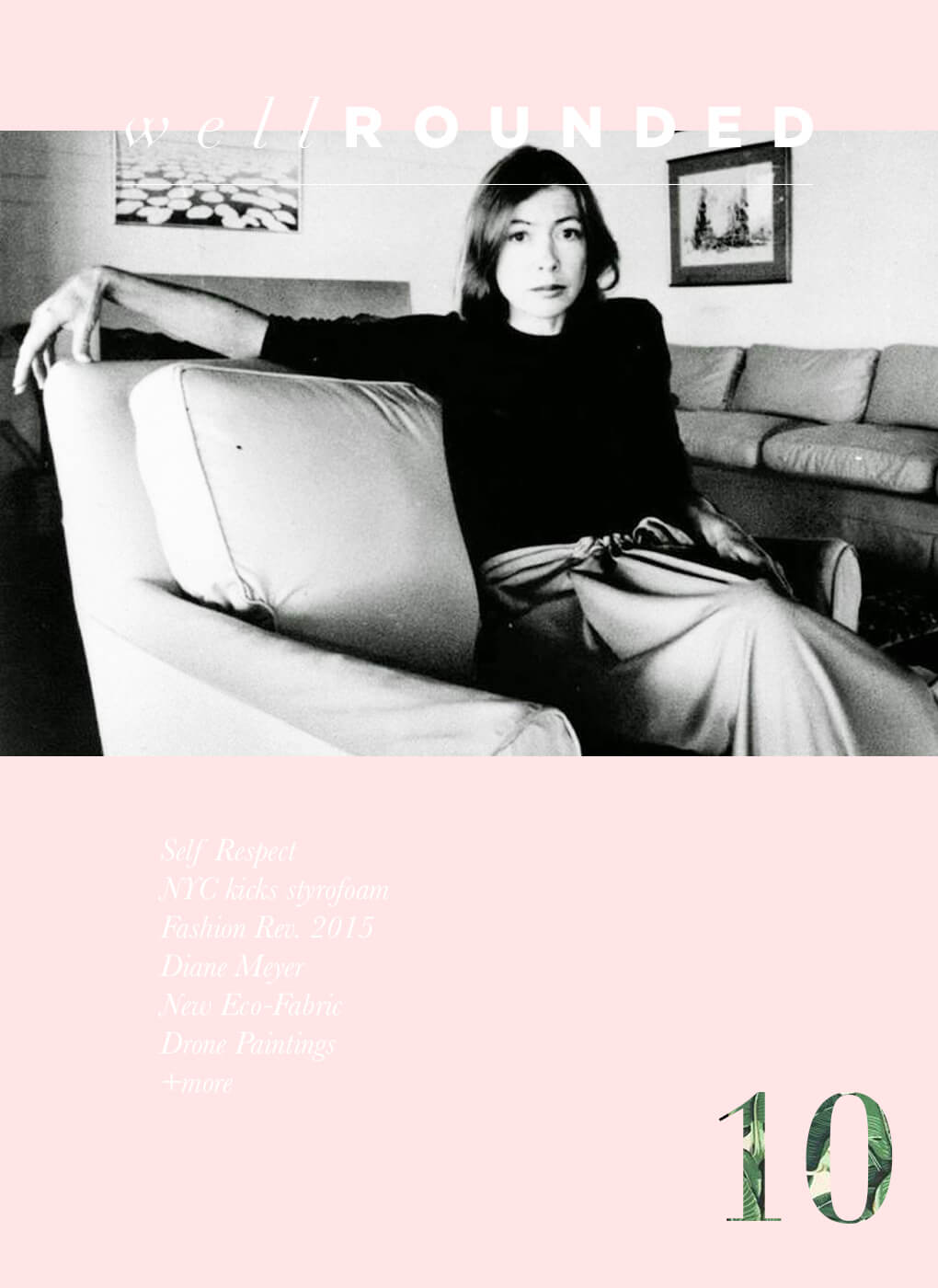 THIS WEEK IN FASHION, CULTURE AND ETHICS
Ever since Joan Didion's Celine ad fixed the internet, a cascade of attention has been shown on her work. And hallelujah. She's a brilliant, creative and strong older female — what woman wouldn't want to hold her as a role model?! So if you haven't, I highly recommend reading her essay, "On Self-Respect". (There's a clip of the piece published in Vogue linked in this post). In other news, Netflix is competing with Popcorn Time. NYC restaurants are scrambling post-styrofoam ban. And drones are painting paintings.
Happy Friday Readers!
Read More
---